Date of Death:
Latest News on Sarah Kane
Sarah Kane News
Review: THE RAPE OF LUCRETIA, Royal Opera House
by Alexander Cohen - Nov 14, 2022
There is a growing trend of operas drawing inspiration from and working alongside the contemporary theatre world. Whether it is collaborations or borrowing ideas, in these tempestuous times for the performing arts our artistic ecosystem inevitably grows richer as a result.
Axis Theatre Company to Present SEVEN IN ONE BLOW, OR THE BRAVE LITTLE KID, Adapted From a Brothers Grimm Fairy Tale
by Chloe Rabinowitz - Nov 10, 2022
Axis Theatre Company will present the 21st annual production of its beloved family holiday show, Seven in One Blow, or the Brave Little Kid. Adapted from the classic fairy tale by The Brothers Grimm, this festive, interactive winter play runs December 2–18 and is written and directed by Axis Artistic Director Randy Sharp.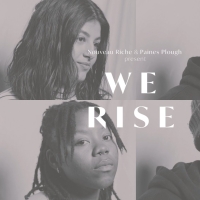 Paines Plough and Nouveau Riche to Present Five-Part Short Film Series WE RISE
by Chloe Rabinowitz - Nov 9, 2022
Nouveau Riche and Paines Plough have announced We Rise, a free five-part series of short films shining a light on how to manoeuvre, cope and self-care against racism in the theatre sector. The films will be released weekly and readily available to everyone on Youtube, Instagram and Facebook with the first episode airing on Wednesday 16 November. 
Cast Announced For Joanna Pickering's BAD VICTIMS At The Courtyard Theatre
by A.A. Cristi - Oct 17, 2022
Casting has been announced for Bad Victims, a new play from award-nominated playwright Joanna Pickering at The Courtyard Theatre, directed by Erica Gould.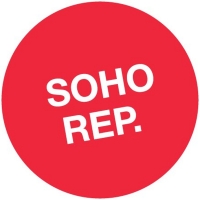 Soho Rep Directors Sarah Benson and Meropi Peponides to Depart at the End of 2022-23 Season
by Chloe Rabinowitz - Oct 13, 2022
Sarah Benson and Meropi Peponides, two of Soho Rep's three Directors, will step down at the end of the current season, after 15 and 8 years with the influential Off Broadway theater.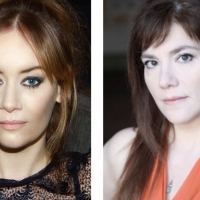 Joanna Pickering's BAD VICTIMS Comes to The Courtyard Theatre Next Month, Directed by Erica Gould
by Stephi Wild - Sep 20, 2022
Bad Victims, a new play by award-nominated British US-based playwright Joanna Pickering will have its London Exclusive Preview at The Courtyard Theatre in Hoxton, UK.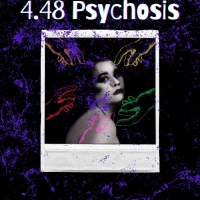 4.48 PSYCHOSIS Announces Complete Casting
by Stephi Wild - Sep 13, 2022
Pharmacy Theatre will present the regional premiere of 4.48 Psychosis from October 14 through 16, 2022.
Soho Rep to Present the World Premiere of Kate Tarker's MONTAG in October
by Chloe Rabinowitz - Sep 12, 2022
Soho Rep will present Montag, written by Kate Tarker, directed by Dustin Wills and with original opera music by Daniel Schlosberg. The world premiere production of Montag runs October 12–November 13 at Soho Rep.
Axis Theatre Company to Present New Adaptation of Henry James's WASHINGTON SQUARE in October
by Chloe Rabinowitz - Sep 7, 2022
Axis Theatre Company will present the return of Washington Square, a contemporary take on Henry James's novel. Adapted and directed by Randy Sharp, the production features original music by Paul Carbonara, a cast of four, and is performed in the heart of Greenwich Village, a few blocks from the story's 19th-century setting.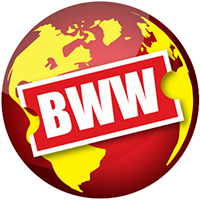 The Catastrophic Theatre Announces 2022-23 Season Celebrating 30 Years of Avant-Garde Theatre
by A.A. Cristi - Sep 1, 2022
The Catastrophic Theatre has announced its 2022-23 season, highlighting the work that has made it, along with its forerunner Infernal Bridegroom Productions (IBP), Houston's premier avant-garde theatre for three dang decades.
Sarah Kane Videos
The Bruntwood Prize for Playwriting Announces Workshops Led By Pulitzer Prize Winner, Suzan-Lori Parks
by Christina Mancuso - Feb 21, 2017
The Bruntwood Prize for Playwriting announces its 2017 live online workshop programme, and for the first time offers three international workshops from Australia, India and New York. These free workshops, led by celebrated writers including Suzan-Lori Parks, are freely available online and offer budding playwrights, and potential prize winners, the chance to develop their craft with the advice of these leading professionals.
STAGE TUBE: Sneak Peek - MTV's Documentary Special DEV, Debuting 5/23
by Stage Tube - May 11, 2012
MTV will give viewers an intimate look at the journey taken by one of music's young rising stars as she tries to balance making a mark on the recording industry while balancing family life with 'DEV,' a documentary special airing Wednesday, May 23rd at 11pm ET/PT.
Sarah Kane Frequently Asked Questions
How many shows has Sarah Kane written?
Sarah Kane has written 1 shows including Blasted (Playwright).