Photo Flash: New Georges' THE GERM PROJECT
New Georges (Susan Bernfield, Artistic Director; Sarah Cameron Sunde, Associate Director; Jaynie Saunders Tiller, Managing Director), the OBIE Award-winning downtown theater company founded in 1992, will present "THE GERM PROJECT," featuring the work of playwrights Kara Lee Corthron (directed by Kara-Lynn Vaeni), Lynn Rosen (directed by Shoshana Gold), Kathryn Walat (directed by Portia Krieger), and Anna Ziegler (directed by Beatrice Terry). The four "germs" of full-length plays of scope and adventure commissioned by New Georges for this project will be presented together, fully produced, in a cohesive and satisfying ninety-minute intermission-less evening. There will be a connective thread to the pieces that will take place with visuals and storytelling. "THE GERM PROJECT" will be performed at 3LD Art & Technology Center, 80 Greenwich Street (just south of Rector). Previews will begin on June 11, and the official Opening Night will be Monday, June 20 at 8:00 p.m. Performances will run through July 9.
"THE GERM PROJECT" is a response to the trend in the American theater toward smaller new plays. "I noticed we were reading fewer of the big (in terms of imaginative scope), irreverent, highly theatrical plays we like to produce," says Susan Bernfield. "And realized it's because there's so much pressure on playwrights these days to write plays that have small casts and simple production elements, plays that are considered produce-able." In response, the company commissioned four long-time affiliated playwrights to write new plays of scope and adventure, their dream plays, what might be considered "unproduce-able" plays. Early in the process, New Georges commissioned four directors to collaborate with the playwrights, to help push their big ideas even bigger, and has spent the 2010-11 season developing the plays in workshop toward this production. "We asked the artists to challenge us as producers," says Bernfield, "and to select for this production the "germ" of their project that includes its most theatrically exciting moments. By producing the most difficult parts, maybe we can prove that these plays aren't "unproduce-able" at all."
Kara Lee Corthorn's plays include Julius by Design (world premiere: Fulcrum Theater, summer 2011), Etched in Skin on a Sunlit Night (world premiere: InterAct Theater Company, winter 2012), Holly Down in Heaven (Princess Grace Award), Spookwater (O'Neill Conference Finalist), and Wild Black-Eyed Susans (Helen Merrill Award). Other honors include: The Vineyard Theatre's 3rd Annual Paula Vogel Playwriting Award, Lincoln Center's Lecomte du Nouy Prize (three-time recipient), an E.S.T./Sloan Commission, the Theodore Ward Prize, the New Professional Theatre Writers Award, residencies at MacDowell, Skriðuklaustur (Iceland), Millay, and Ledig House and she was twice finalist for New Dramatists membership. TV: staff writer for NBC's "Kings" (2008-2009). Kara is a Juilliard alumna, New Georges Affiliated Artist, Fulcrum Theater resident playwright, instructor at Primary Stages' Einhorn School of Performing Arts, and member of the 2010 Ars Nova Play Group, 'Wright On! Playwrights Group (co-founder), Blue Roses Productions, and the Dramatists Guild. Corthron's germ is from AliceGraceAnon.
Lynn Rosen's productions include: Apple Cove, (Women's Project, '10-'11; Todd Mountain Theater Project, NY, both directed by Giovanna Sardelli); Washed Up On The Potomac ("Working It Out," Centerstage, Baltimore; E.S.T. Marathon); Back From The Front (The Working Theater, NYC; The NY International Fringe Festival); Ideal Home (New Georges); Nighthawks (The Studio Theatre, D.C.; Willow Cabin Theatre Company, NYC; published by Samuel French); NEXT! (multiple productions in Germany). Her newest full-length plays Puddy Tat and Washed Up On The Potomac have been developed with many theatres, including: The Lark Play Development Center (Writing Fellow 2003-4), The New Harmony Project, New Georges, Centerstage, and The New Group. She was commissioned in 2003 and 2010 by The EST/Sloan Foundation for Progress In Flying, also workshopped at GeVa Theatre and The Working Theater. A member of the Women's Project Lab, EST, The Dramatists Guild, and The Fire Dept, as well as a New Georges and Lark Affiliated Artist, Lynn was named one of "50 To Watch" by The Dramatist magazine. Rosen's germ is from Goldor $ Mythyka: A Hero is Born.
Kathryn Walat's Victoria Martin: Math Team Queen premiered Off-Broadway at the Women's Project, and was published in New Playwrights: The Best Plays of 2007. Other plays include Bleeding Kansas (Hangar Theatre, Moxie Theatre), awarded a Francesca Primus Citation; Know Dog (Salvage Vanguard); and Johnny Hong Kong (Perishable Theatre). Her work has been commissioned by Yale Repertory Theatre, La Jolla Playhouse, Actors Theatre of Louisville, and New Georges, where she is an affiliated playwright; and developed at such places as The Public Theater, Manhattan Theatre Club, Playwrights Horizons, Ars Nova, Theatre @ Boston Court, Eugene O'Neill Theatre Center, Sundance Theatre Lab, Voice & Vision, Electric Pear, and Bay Area Playwrights Festival. Ms. Walat received her BA from Brown University and MFA from the Yale School of Drama, and is a Professor at the Savannah College of Art and Design. She is currently working on a new play commission for MCC, where she is also a member of the Playwrights Coalition. Walat's germ is from This Is Not Antigone.
Anna Ziegler's plays include: An Incident (2011 O'Neill Playwrights Conference; 2010 New Play Workshop at Chautauqua Theater Company); Photograph 51 (Theater J; EST; Fountain Theatre; Vermont Stage Company; EST's First Light Festival, dir. by Lynne Meadow; winner of the 2009 STAGE Competition judged by David Auburn, John Guare and David Lindsay-Abaire); Variations on a Theme (2010 TheatreWorks New Works Festival; 2008 New Play Workshop at Chautauqua Theater Company; finalist for the O'Neill Playwrights Conference), The Minotaur (2011 Araca Works reading series; 2010 McCarter Theatre's Lab Festival); BFF (W.E.T., 2007; Sundance Theatre Lab 2005; finalist for the O'Neill Playwrights Conference and the L. Arnold Weissberger Award); Dov and Ali (Playwrights Realm @ The Cherry Lane; Chester Theater; Theatre503, London); Life Science (Brown/Trinity Playwrights Rep); and Novel (SPF, 2007). She is the recipient of a 2011 Tribeca Film Institute/Sloan grant to adapt her play Photograph 51 for film. Ziegler's work has been published in New Playwrights: The Best Plays of 2007, Best Ten-Minute Plays 2010, Ten-Minute Plays for 2 Actors: The Best of 2004 (Smith & Kraus) and New American Short Plays 2005 (Backstage Books, ed. Craig Lucas). BFF, Life Science and Photograph 51 are published by Dramatists Play Service. Ziegler's germ is from Evening All Afternoon.

The Directors
Shoshana Gold's work in new play development been seen at: Soho Rep, Woolly Mammoth, New York Stage and Film, Ensemble Studio Theatre, Clubbed Thumb, Epic Theatre's Sunshine Series, New Dramatists' Playtime, Silk Road Theatre Project, and Manhattan Theatre Club's Sloan Series. Directing credits include: Underneath the Lintel by Glen Berger and Neil LaBute's reasons to be pretty (Theatre Squared), Hakawatiyeh/The Storyteller by Nathalie Handal (The Kennedy Center), Stanton Wood's At the Pole (Urban Stages), and In the Crossing by Leila Buck (The Public Theatre/The Culture Project). Her production of John Walch's play Circumference of a Squirrel (Austin Theatre Center) received the Austin Critics Table Awards for Best Production of a Comedy and Best Director. Shoshana received her MFA in Directing from Brooklyn College, has taught at NYU/Playwrights Horizons and currently teaches theatre residencies in the New York City public schools for The Lincoln Center Theatre. She is a member of the Lincoln Center Directors Lab, Soho Rep's Writer/Director Lab, and a New Georges Affiliated Artist. Upcoming: The Ballad of Rusty and Roy (NYC Int'l Fringe Festival) and Lameece Issaq's Food and Fadwa (New York Theatre Workshop).
Portia Krieger's directing credits include The Wii Plays and Amy Herzog's Love Song in Two Voices at Ars Nova, Too Little Too Late at HERE, Michael John Garces' in the Zone at Red Fern Theater, along with projects at Rattlestick, the Lark, the Abingdon, EST/Youngblood, Origin Theater, and Slant Theater Project. This summer, she will be the Boris Sagal Directing Fellow at the Williamstown Theater Festival, where she will develop a brand-new work with playwright Samuel D. Hunter (A Bright New Boise). Regional: Love Song in Two Voices at the Huntington, The Lover, Please Stop Talking, Aria da Capo at Williamstown. Portia has assisted directors Michael Greif, Nicholas Martin, Henry Wishcamper, Carolyn Cantor, Sam Gold, and Will Frears at WTF, LCT, Atlantic, MTC, Roundabout, and MCC. She's an alumna of Smith College, the Drama League Directors Project, and the Lincoln Center Theater Directors Lab, and is a co-founder of the New Georges Jam.
Beatrice Terry has served as Associate Director on three Tony Award-winning productions: God of Carnage, Spring Awakening, and Memphis, as well as this season's La Bête. She has also directed at HERE Arts Center, Ensemble Studio Theatre, and the Pearl Theatre as well as many regional theatres. She is especially proud of her work on the award-winning Lesbian Pulp-O-Rama!, which she co-created, co-directed and co-wrote. Beatrice is the recipient of 2005-2007 NEA/TCG Career Development Program for directors, and a Drama League fellowship.
Kara-Lynn Vaeni directs theatre, musicals and opera. In May of this year, she completed a 4 month Directing Residency at the University of Massachusetts where she directed the area premiere of Lucy Thurber's Scarcity and Shakespeare's Comedy of Errors. Recent projects include the premieres of Okay by Becky Yamamoto at HERE, Freak Candy by Princess Grace Award winner Kara Lee Corthron at The Wild Project, The Wendy Play by Amy Herzog at the Yale Repertory Theatre, and Opera Slavica's inaugural production of Rusalka by Antonin Dvorak. Kara-Lynn is a Resident Director for the Graduate Musical Theater Writing Program at NYU, the Literary Manager of New Georges, a faculty member at Hofstra University and an Alumna of the Women's Project Directors Lab. She was the First Alternate of the NEA/TCG Theatre Directors program in 2007-2009. She received her MFA in Directing from the Yale School of Drama in 2004 where she also received a Presidential Public Service Fellowship and the Julian Kauffman Prize for Directing.
Carolyn Baeumler (Creature, Self Defense, and Milk for New Georges; The Beebo Brinker Chronicles at the Fourth Street Theatre and 37 Arts), Maggie Bofill (LAByrinth Theater Company member since 1992; Narrator of the TV documentary "Joined for Life"), Juan Javier Cardenas (Havana Journal, 2004 at Theater for the New City; TV: "The Good Wife" and "Law & Order: SVU"), Jorge Chacon, Jackie Chung (The Children of Vonderly and Microcrisis at Ma-Yi; Mother Courage and Her Children at the Delacorte), Matthew-Lee Erlbach (Till the Break of Dawn at the Culture Project; Happy Sunshine Kung Fu Flower at The Zipper), Anna Kull (Milk for New Georges at HERE; User 927 for Reverie Productions; Exposition at The Brick), Peter Levine (The Power of Darkness at The Mint; Reunion at Emerging Artists; The Madwoman of Chaillot for Colleagues Theatre Company), Garrett Neergaard, Thomas Pecinka (Richard 3 at La MaMa; There Will Be Snacks at Ontological Hysteric Theater), Charise Castro Smith, Jenny Seastone Stern (North Atlantic at The Wooster Group; American Treasure for 13P; Dawn at Clubbed Thumb), and Danny Wolohan (Berkeley Rep: The Lieutenant of Inishmore, TRAGEDY: a tragedy, Concerning Strange Devices; TV: NBC-TV's "Trauma").
The set design will be by Nick Francone, the costume design by Jessica Wegener Shay, the lighting design by Jeannette Oi-Suk Yew, the sound design by Marcelo Anez and Asa Wember, and the video design by Piama Habibullah and Jared Mezzocchi. Props will be by Rachel Schapira and Movement by Melissa Riker. The alternating house bands will be: Mike Ferraro & The Young Republicans and The House of Leaves. The production stage managers will be Marcie A. Friedman and Amy Francis Schott.
New Georges (www.newgeorges.org), the OBIE Award-winning downtown theater company founded in 1992, has included among its notable productions the following: Emily DeVoti's Milk; Heidi Schreck's Creature; Eisa Davis' Angela's Mixtape; Jenny Schwartz's God's Ear; Wendy Weiner's Hillary: A Modern Greek Tragedy With a (Somewhat) Happy Ending; Susan Bernfield's Stretch (a fantasia); Sheila Callaghan's Dead City (a winner of the 2007 Susan Smith Blackburn Prize); Deb Margolin's Three Seconds in the Key (winner of the 2005 Kesselring Prize); Lisa D'Amour's Anna Bella Eema; Jenny Lyn Bader's None of the Above; and Carson Kreitzer's Self Defense, or death of some salesmen. In a study published by TDF, Outrageous Fortune: the life and times of the new American play, New Georges is one of the top 10 theaters nationwide named by playwrights as a leading producer of their plays.
The schedule for "THE GERM PROJECT" (June 11 through July 9) will be: Thursdays through Mondays at 8:00 p.m. There will be two additional performances on Wednesday, June 15 and Tuesday, July 5 at 8:00 p.m. There will be no performances on: Mondays, June 13 and July 4, and Saturday, June 18. Tickets will be $25.00 for general admission (including students and seniors). Sunday night performances are "pay-what-you-will" at the door only. To reserve tickets, please visit www.smarttix.com or call 212-868-4444.
Photo Credit: Jim Baldassare


Juan Javier Cardenas, Carolyn Baeumler, Charise Castro Smith, and Jackie Chung

Jackie Chung

Jenny Seastone Stern and Juan Javier Cardenas

Carolyn Baeumler; back, l to r: Ralph Capasso and Mike Ferraro of the house band Mike Ferraro & The Young Republicans

Jackie Chung

Jackie Chung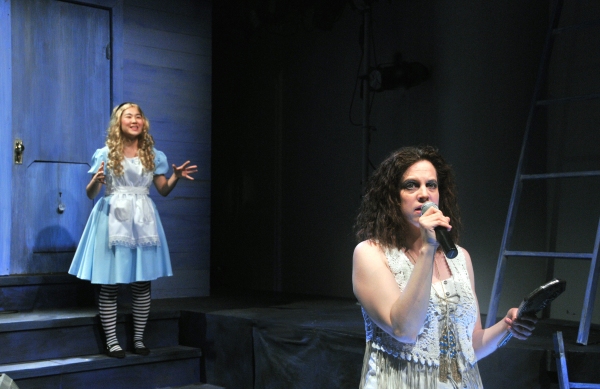 Jackie Chung and Carolyn Baeumler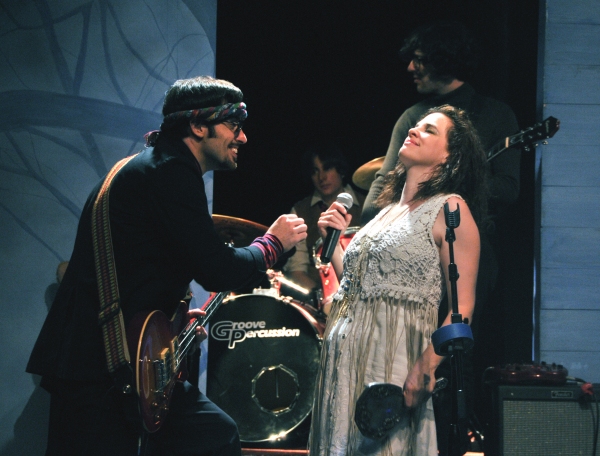 Ralph Capasso and Mike Ferraro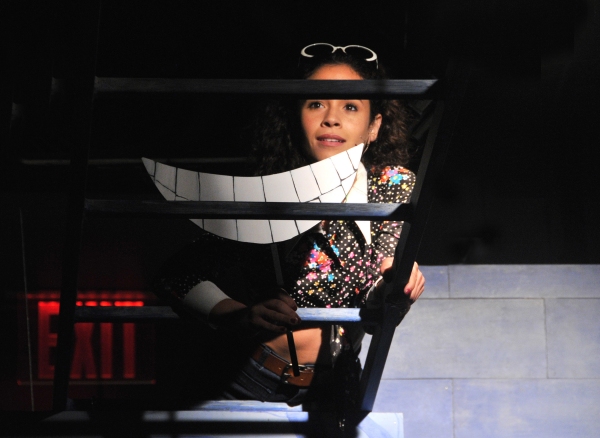 Charise Castro Smith

Juan Javier Cardenas, Carolyn Baeumler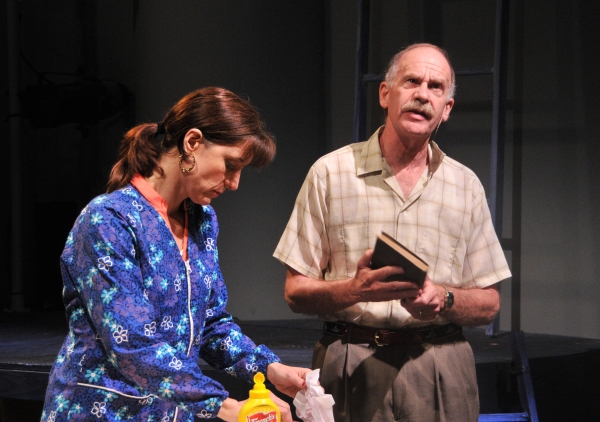 Maggie Bofill and Peter Levine

Maggie Bofill and Charise Castro Smith

Jorge Chacon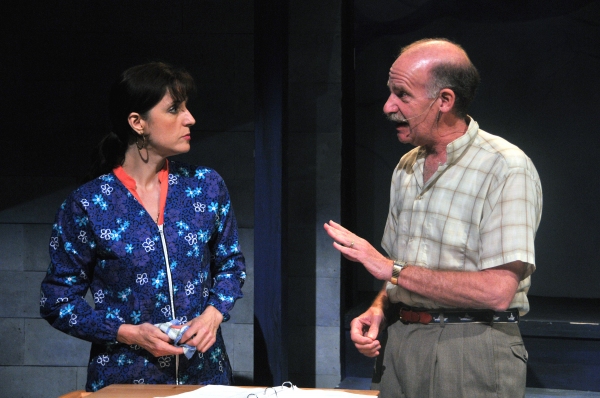 Maggie Bofill and Peter Levine

Juan Javier Cardenas and Maggie Bofill

Maggie Bofill and Jorge Chacon

Maggie Bofill and Juan Javier Cardenas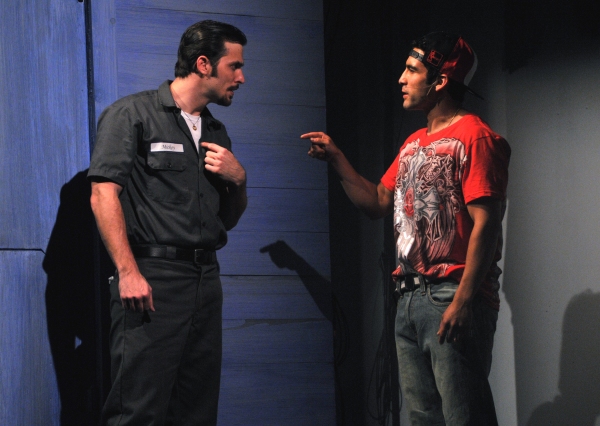 Juan Javier Cardenas and Jorge Chacon

Charise Castro Smith, Maggie Bofill, and Peter Levine

Charise Castro Smith and Jorge Chacon

Anna Kull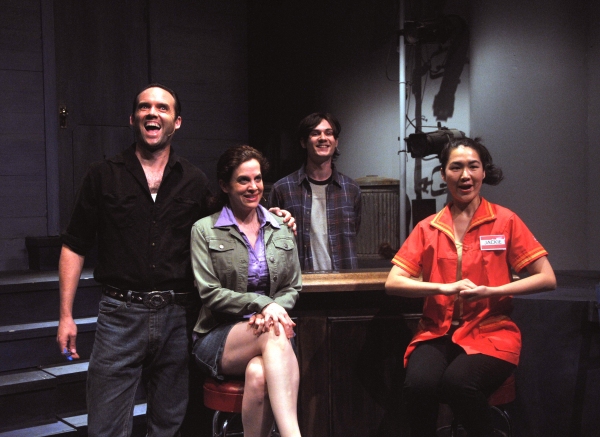 Danny Wolohan, Carolyn Baeumler, Thomas Pecinka, and Jackie Chung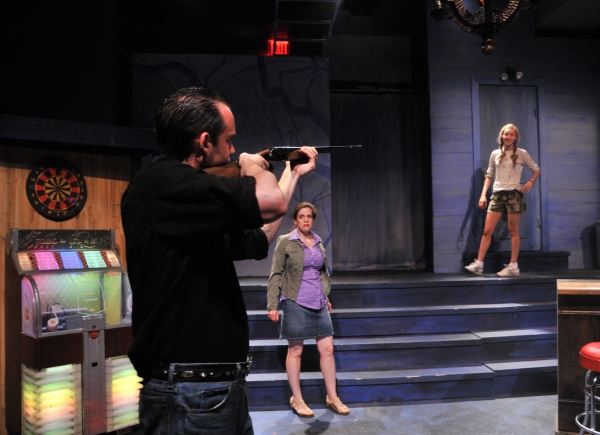 Danny Wolohan, Carolyn Baeumler, and Anna Kull

Danny Wolohan and Thomas Pecinka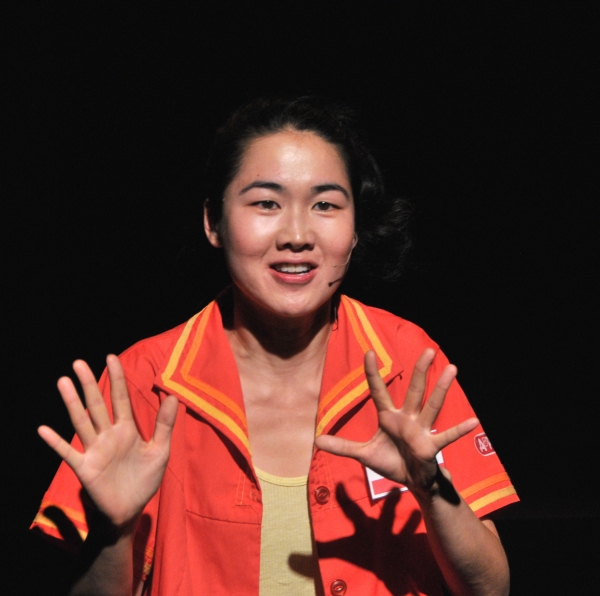 Jackie Chung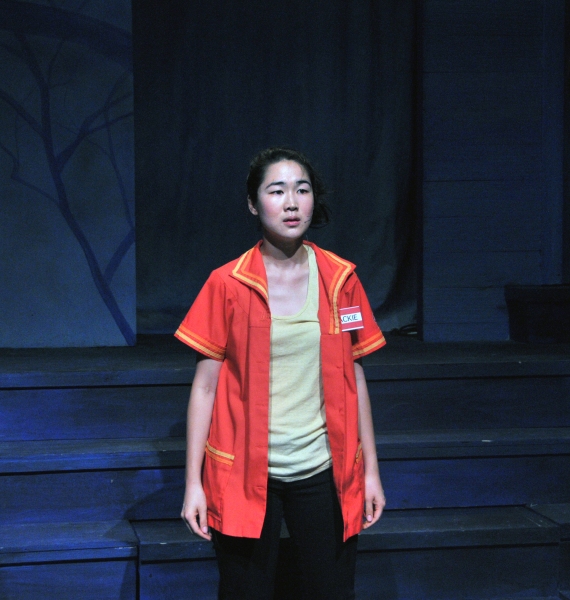 Jackie Chung

Thomas Pecinka and Anna Kull

Anna Kull

Anna Kull

Anna Kull

Matthew-Lee Erlbach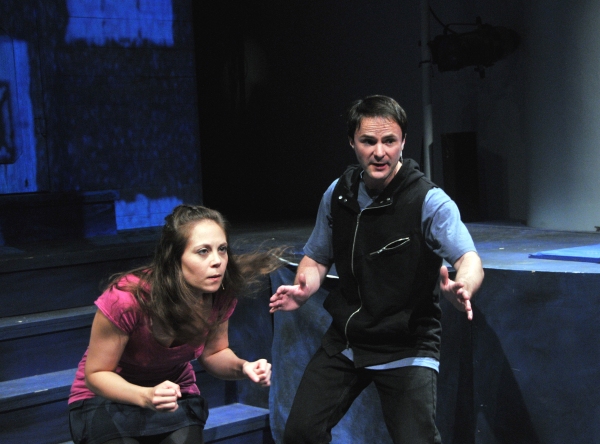 Jenny Seastone Stern and Garrett Neergaard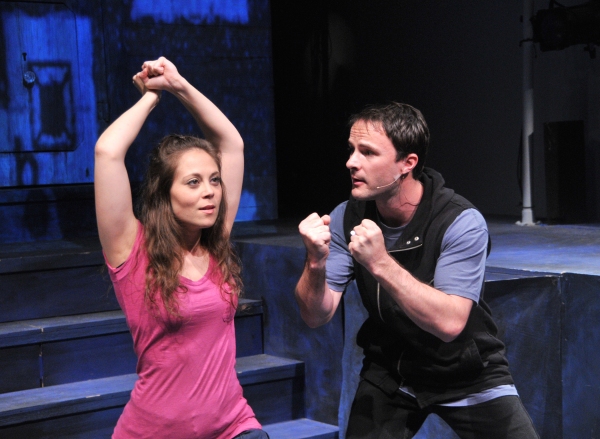 Jenny Seastone Stern and Garrett Neergaard

Maggie Bofill and Danny Wolohan

Matthew-Lee Erlbach, Maggie Bofill, and Garrett Neergaard

Danny Wolohan and Matthew-Lee Erlbach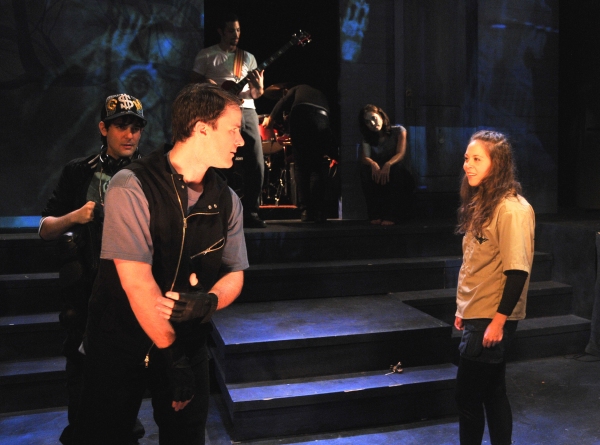 Garrett Neergaard and Jenny Seastone Stern

Garrett Neergaard and Jenny Seastone Stern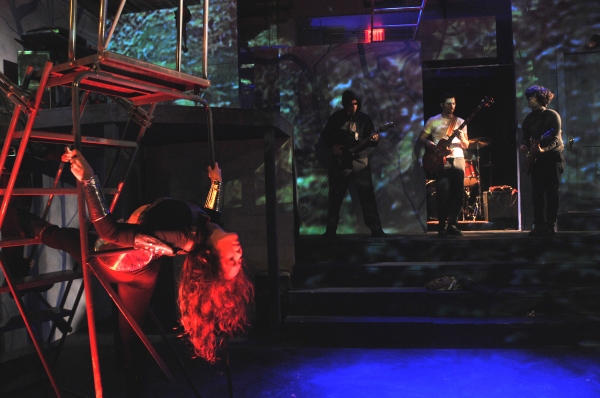 Jenny Seastone Stern, Danny Wolohan, Juan Javier Cardenas, and Mike Ferraro

Jenny Seastone Stern and Garrett Neergaard