Latest News on Leila Buck
Leila Buck News
Indie Rock Musical WEIGHTLESS to Play Limited Off-Broadway Engagement at WP Theater in September
by Chloe Rabinowitz - Aug 4, 2022
Weightless will play a limited engagement from September 17–October 16, 2022 at WP Theater, with support from piece by piece productions. The off-Broadway stage premiere of this soaring and dynamic indie rock musical follows the smash success of Weightless on screen, which was reconceived for film and live-streamed by WP in a limited run in 2021.
Clubbed Thumb Announces Full Programming For 25th SUMMERWORKS Festival
by A.A. Cristi - Mar 10, 2022
Tony Award-nominated and five-time Obie Award-winning theater company Clubbed Thumb has announced the complete line-up for the rescheduled 25th SUMMERWORKS festival of new plays. SUMMERWORKS will run May 20 – July 2, 2022 at The Wild Project (195 East 3rd Street) and will feature productions of three new plays.
WINGSPACE THEATRICAL DESIGN & HOWLROUND TV Announce Free Virtual Salon On Shared Leadership Models
by Chloe Rabinowitz - Nov 29, 2021
Wingspace Theatrical Design in partnership with HowlRound TV will present a roundtable conversation with Morgan Green, Co-Artistic Director of the Wilma Theater in Philadelphia, David Mendizábal, Producing Artistic Leadership Team at the Movement Theatre Company in NYC, and more.
Scarlett Kim and Mei Ann Teo Join OSF's Team of Associate Artistic Directors
by Chloe Rabinowitz - Aug 31, 2021
Collaborating across the many facets of artist engagement, development, and producing, Scarlett Kim and Mei Ann Teo join Evren Odcikin on a three-person, non-hierarchical team of Associate Artistic Directors—respectively, of Innovation and Strategy, of New Work, and of Artistic Programming.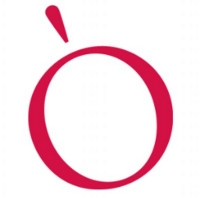 Oregon Shakespeare Festival Announces O! Readings Series
by Chloe Rabinowitz - Jun 26, 2021
Oregon Shakespeare Festival has announced the month-long, five-play O! Reading Series. For this new initiative, five directors who are part of OSF's artistic staff have each chosen a play to be performed as a live digital staged reading by some of OSF's favorite actors.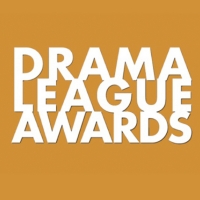 Scenes from ANGELS IN AMERICA, Liesl Tommy and More Take Home 2021 Drama League Awards
by Nicole Rosky - May 21, 2021
Tonight's the night!  The 87th Annual Drama League Awards will be streamed today, May 21, 2021 at 7:00PM ET. Who will win? BroadwayWorld is updating the list live!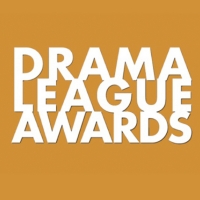 Nominees Announced for 2021 Drama League Awards, Honoring Digital and Socially-Distanced Theatre Across the Country
by Nicole Rosky - Mar 30, 2021
The Drama League has just announced the 2021 Nominees and Special Recognition Honorees for The 87th Annual Drama League Awards. Keeping in the tradition of honoring the outstanding accomplishments of the theatrical community, as they have since 1935, this year the organization has established five unique categories to honor the extraordinary achievements of artists across the nation who created digital and socially-distanced theatrical productions during this challenging year of suspension for live arts.
VIDEO: Watch Jacqueline E. Lawton's INTELLIGENCE on Stars in the House
by Nicole Rosky - Dec 21, 2020
Stars in the House continues tonight (8pm) with Plays In The House: INTELLIGENCE By Jacqueline E. Lawton.  Starring Kelly AuCoin, Leila Buck, Crystal Dickinson, Marin Ireland, Natalie Lall, Jacqueline E. Lawton, Daniella Topol, Bernard White.  Hosted by Jacqueline E. Lawton and Daniella Topol.  Directed by Daniella Topol.  ​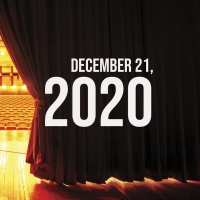 Virtual Theatre Today: Monday, December 21 with Adam Pascal, Liz Callaway and More!
by Nicole Rosky - Dec 21, 2020
Today (December 21) in live streaming: Adam Pascal sings with Seth Rudetsky, Intelligence on Stars in the House, and so much more!
Opening Tonight - American Dreams Streaming from Marin Theatre Company
by Alan Henry - Nov 13, 2020
Special Offer - Opening Tonight - American Dreams Streaming from Marin Theatre Company