Photo Flash: Inside the 2019 Theatre Women Awards At The Sheen Center
On Monday, March 25th The League of Professional Theatre Women (Kelli Lynn Harrison & Catherine Porter, Co-Presidents) presented the 2019 Theatre Women Awards at The Sheen Center for Thought & Culture (18 Bleecker Street, New York, NY 10012).
The awards ceremony was hosted by Nancy Giles and awards were presented to director/choreographer Graciela Daniele (Lifetime Achievement Award presented by Michael John LaChiusa), director May Adrales (Josephine Abady Award presented by Emily Mann), acting teacher and author Mari Lyn Henry (LPTW Special Award presented by Paula Ewin), the founding members of the feminist activist and advocacy group The Kilroys (LPTW Lucille Lortel Visionary Award presented by Lisa Rothe), scenic designer Mimi Lien (Ruth Morley Award presented by Christine Jones), producer/translator/director Joanne Pottlitzer (LPTW Special Award presented by Alexis Greene), producer/dramaturg Natasha Sinha (LPTW Lucille Lortel Award presented by Pai! ge Evans), and playwright Karen Zacarías (Lee Reynolds Award presented by Sarah Ruhl).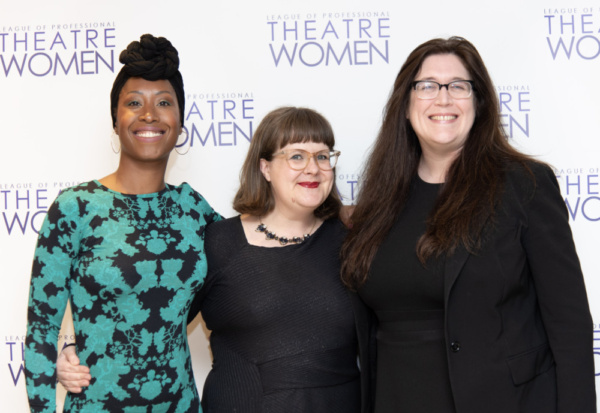 LPTW Lucille Lortel Visionary Award recipients The Kilroys: Zakiyyah Alexander, Joy Meads, and Kelly Miller. Photo credit: Valerie Terranova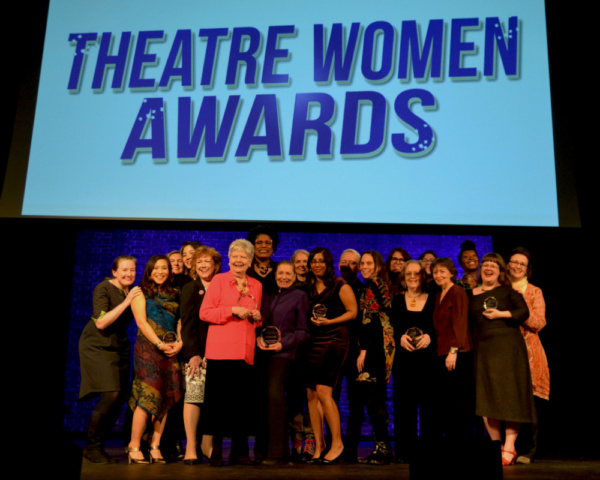 2019 Theatre Women Award honorees and presenters. Photo credit: Shoshana Medney

2019 Theatre Women Award honorees. Photo credit: Shoshana Medney

League of Professional Theatre Women Co-Presidents, Catherine Porter and Kelli Lynn Harrison. Photo credit: Valerie Terranova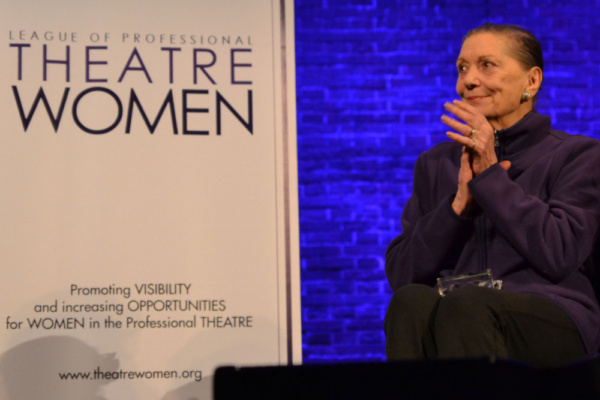 LPTW Lifetime Achievement Award winner, Graciela Daniele. Photo credit: Shoshana Medney

LPTW Special Award winner Joanne Pottlitzer with the awards presenter, Alexis Greene. Photo credit: Valerie Terranova

Karen Zacarias accepting The Lee Reynolds Award. Photo credit: Karin Shook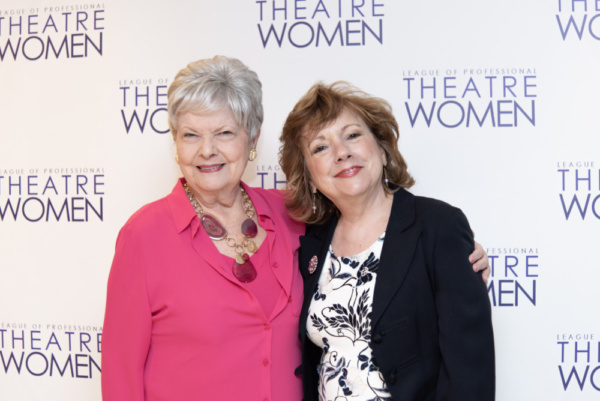 LPTW Special Award winner Mari Lyn Henry with the awards presenter, Paula Ewin. Photo credit: Valerie Terranova

Josephine Abady Award winner May Adrales. Photo credit: Valerie Terranova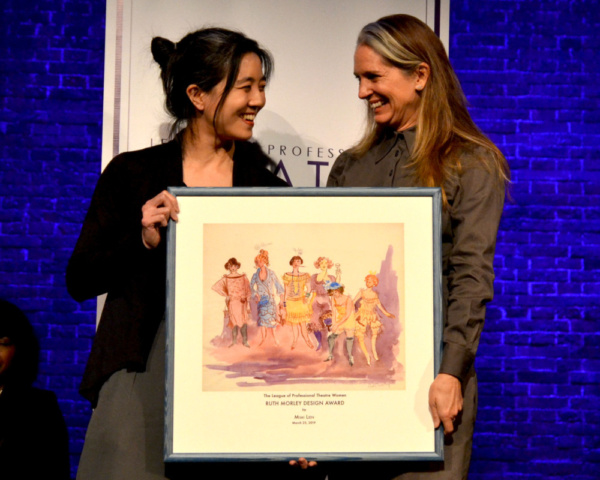 Mimi Lien accepting the Ruth Morley Award from Christine Jones. Photo credit: Shoshana Medney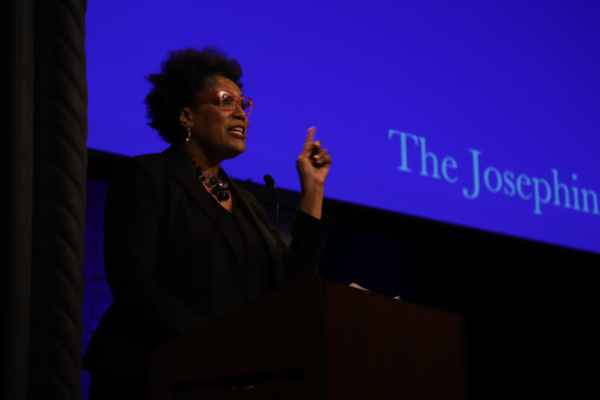 2019 Theatre Women Awards host Nancy Giles. Photo credit: Karen Shook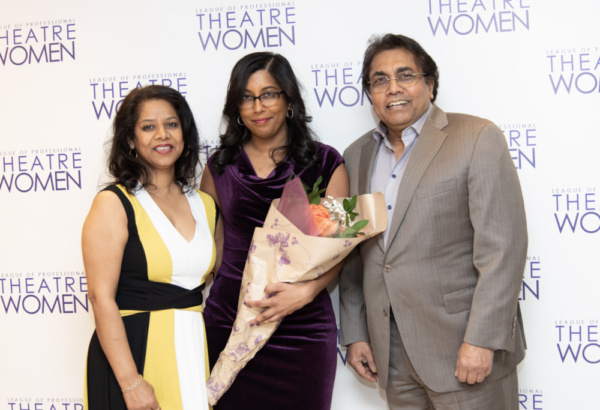 LPTW Lucille Lortel Award winner Natasha Sinha with her parents. Photo credit: Valerie Terranova