Photo Flash: First Look at Eco-Musical GRUFF!
Vital Theatre Company and DOPPELSKOPE are excited to present GRUFF!, an epic, family-friendly fairytale eco-musical with concept and text by Ora Fruchter and Christopher Scheer and music by Toby Singer. Ora Fruchter directs.
The production opens at the McGinn/Cazale Theater on Friday, August 4 at 7 p.m. and continues playing Fridays at 7:00 pm and Saturdays and Sundays at 1:00 pm through Sunday, August 27. Tickets start at $20 and can be purchased by visiting
www.vitaltheatre.org
. The McGinn/Cazale Theater is located on the 4th floor at 2162 Broadway at West 76th St. GRUFF! is an interactive, family-friendly reinvention of The Three Billy Goats Gruff that combines puppetry, physical comedy, captivating projections, magical laser effects and unforgettable songs to spread a message of light, hope and resistance in a dark time when temperatures and oceans are rising, calling audiences to action in the fight against climate change. The show takes place in a world that goats have transformed into a toxic junkyard. A young goat named Gruf discovers the magically hidden Troll Valley - the only surviving oasis of natural plant and animal life left on Earth. Gruf eagerly tries to convince her fellow goats to join her on a quest to make the world green again, but her elders are bent on drilling for fuel in Troll Valley. The fate of the world hangs in the balance! Ora Fruchter (Concept and Text, Director) is a Brooklyn-based puppeteer, performer, director, writer and educator. She is the Co-Artistic Director and puppet designer of Doppelskope and she co-wrote Doppelskope's musicals, Gruff!, Grimm!, and Growl! (The Grilogy). Ora is also the creator of Yellow Sneaker Puppets and teaches the Puppetry, Clown and Devising class at Muhlenberg College.
www.orafruchter.com
Christopher Scheer
(Concept and Text) is an actor, puppeteer, writer, clown, magician and acrobat. He co-wrote all three of Doppelskope's musicals, Gruff!, Grimm!, and Growl! (The Grilogy) with Ora Fruchter and Toby Singer. Chris is Co-Artistic Director of Doppelskope and he originated the role of Aquifer in Gruff! He recently played the lead clown role in the premiere of Wild! by the Atlas Circus Company (Pennsylvania), was a featured aerialist in A Midsummer Night's Dream at the Highland Center for the Arts (Vermont), and played Perseus in Andromeda by the Neo-Political Cowgirls (Montauk).
www.scheerbrilliance.com
Toby Singer (Composer and Music Director) is a musician, playwright and Doppelskope's resident composer and music director. Outside of The Grilogy, recent compositional work includes Debate Team(which debuted at the 2016 Fort Worth Fringe Festival); Wicked Frozen (with
Zoe Farmingdale
, a Time Out New York critic's pick in 2014), and South by South Death (with Jared Saltiel, debuted at National Sawdust in 2016). Toby was trained at the University of Michigan School of Music.
www.tobysinger.com
DOPPELSKOPE creates highly visual and interactive comedies that explore topics ranging from existential dread to ecological crises. These performances are rooted in the belief that the stories we tell about the world can change the world. Doppelskope's shows celebrate life and inspire connection, discovery and community.
www.doppelskope.com
Vital Theatre Company
is dedicated to producing entertaining and educational theatre for young audiences. Since its founding in 1999, it has been honored with the Off-Broadway Alliance Award for Best Family Musical, two Awards for Excellence by the Off-Off Broadway Review, and has received high acclaim from audiences and critics alike for being "a wonderful place for parents to introduce their kids to the glories of live theatre, done well and at modest prices" (Off-Off Broadway Review).
Vital Theatre Company
has presented over 100 original productions for hundreds of thousands of children and their families.
www.vitaltheatre.org
Photo Credit: Sunpro, Inc.


Allison Frasca, Dominic Russo and Emily Marsh in a scene from GRUFF!

Emily Marsh and Aquafir (played by Jacob Graham) in a scene from GRUFF!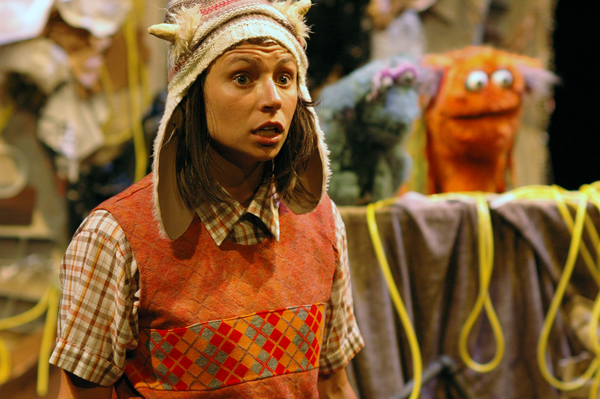 Emily Marsh, Aquifer, (played by Jacob Graham) and Mimir (played by Ashley Nease) in a scene from GRUFF!

Emily Marsh and Aquifer, (played by Jacob Graham) in a scene from GRUFF!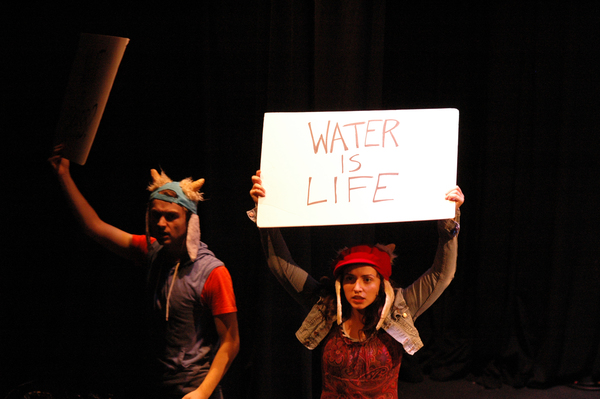 Dominic Russo and Allison Frasca in a scene from GRUFF!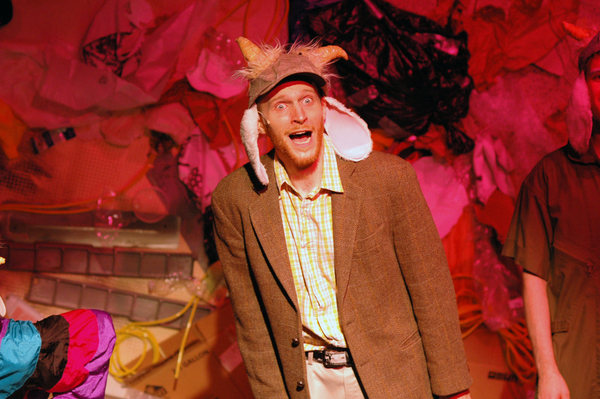 Rowan Magee in a scene from GRUFF!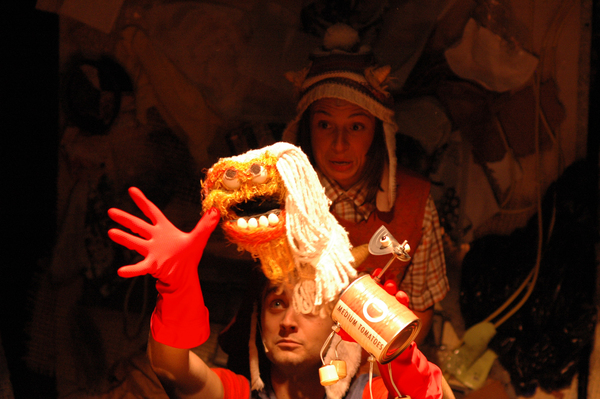 Dominic Russo, Emily Marsh and a Troll in a scene from GRUFF!

Emily Marsh, Aquifer, Jacob Graham, Mimir and Ashley Nease in a scene from GRUFF!
Related Articles View More Off-Off-Broadway

Stories

Shows
More Hot Stories For You