Photo Coverage: Primitive Grace Presents Premiere of FRINGE OF HUMANITY
Primitive Grace Theater Ensemble will present the World Premiere of FRINGE OF HUMANITY written and directed by Obie Award winner and SAG Award nominee Paul Calderon. Co-starring David Zayas (Dexter), performances begin January 11 at Access Theater. Opening is slated for Thursday, January 19th.
FRINGE OF HUMANITY is set in the bowels of a lawless Third World country. It is here that a motley crew of filmmakers -- including a director in recovery from heroin addiction, a PTSD-addled cinematographer, and a washed-up movie star -- gather to put the finishing touches on a script scheduled to start principal photography. Plans quickly spin out of control as big personalities clash and conflicts erupt. When the violence of the city penetrates into the hotel suite, everyone's humanity begins to come into question.
FRINGE OF HUMANITY stars David Zayas, Paul Calderon, William Rothlein, Rebecca Nyahay, Luke Smith, Alex Emanuel, Jakob Von Eichel, Jessica Damouni, Feliz Ramirez Greg Prosser (understudy) and Nixon Cesar (understudy). The production team includes Catherine Calderon (co-director, associate producer), Montgomery Mauro (lighting), Sebastian Mitre (assistant to the director, associate producer), Lindsey Hurly (stage manager), and Sarah Norris (producer).
Paul Calderon has worked with such
film luminaries as directors Quentin Tarantino, Steven Soderbergh, Spike Lee, Martin Scorcese, Abel Ferrara, and Sidney Lumet; and actors Robert Redford, Al Pacino, George Clooney, Jesse Eisenberg, Christopher Walken, and Steve Buscemi. In 2014 Paul was nominated for a SAG Award for Best Ensemble for HBO's Boardwalk Empire. In 2016 he could be seen in AMC's Fear the Walking Dead; Amazon's Bosch, NBC's The Blacklist; and CBS' Madam Secretary. He received an Obie Award for his performance in Blade to the Heat at The Public Theater. His stage appearances include Cuba & His Teddy Bear on Broadway opposite Robert DeNiro, Troilus & Cressida at the Delacorte in Central Park, and Two Sisters and a Piano (all at The Public Theater); Heart
of Darkness; Richard the Second; and Last Breeze of Summer, among others. Paul co-wrote the cult classic The Bad Lieutenant, starring Harvey Keitel. He has also co-produced several indie films. He is a co-founder of LAByrinth Theater Company where he directed productions starring the likes of Phillip Seymour Hoffman, Sam Rockwell, and Stephen Adly Guirgis, including Divine Horsemen, which he wrote, directed and acted in opposite Hoffman, David Zayas and John Ortiz. As a writer he has had various short stories published in literary magazines including the Sonora Review and Noir Nation. He is an Adjunct Professor at NYU Tisch's Graduate Film Program. For more on his work visit www.paulcalderon.net
David Zayas is best known for his role as Angel Batista on the Emmy-nominated psychological drama Dexter. David can currently be seen as Eduardo Magana on the Hulu
series Shuteye and Sheriff Aguirre on Netflix's Bloodline. Other television credits include Saint George, NYPD Blue, The Following, and HBO's OZ. In film he has appeared in The Expendables. Michael Clayton, 16 Blocks, The Savages, Bringing Out the Dead, and The Interpreter. David recently starred opposite Helen Hunt in the indie feature Ride and opposite Ellen Page and Allison Janney in Tallulah. A former NYPD officer, David began his acting career in 1992 in theater. He has acted in over thirty Theater Productions including Divine Horseman (written, directed and starring Paul Calderon) and four plays by Stephen Adly Guirgis, directed by Philip Seymour Hoffman: Jesus Hopped the A Train, In Arabia We'd All Be Kings, Our Lady of 121 Street and Little Flower of East Orange. He also was on Broadway in the Pulitzer Prize winning Anna in the Tropics. He is an original member of LAByrinth Theater Company and a founding member and co artistic director of Primitive Grace.
FRINGE OF HUMANITY runs January 11 - 28, Wednesday - Saturday at 8pm with an additional 3pm matinee on Saturday, Jan. 21. Access Theater is located at 380 Broadway on the 4th floor (at White Street) -- accessible from the A/C/E/N/Q/R/6 trains at Canal Street or the 1 train at Franklin. Tickets are $18 at www.BrownPaperTickets.com.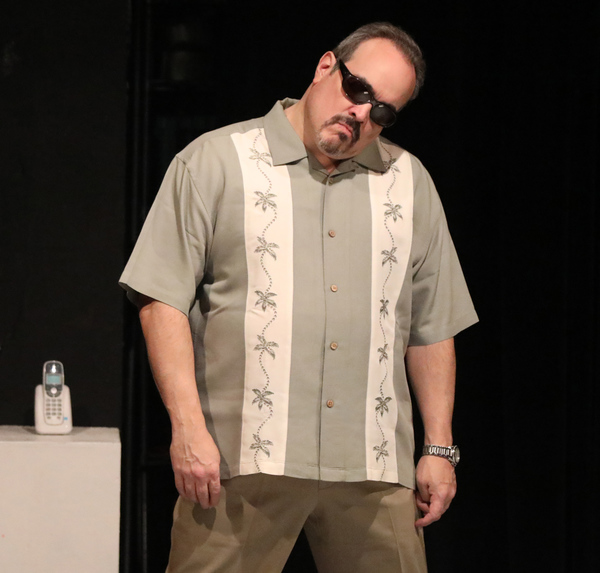 David Zayas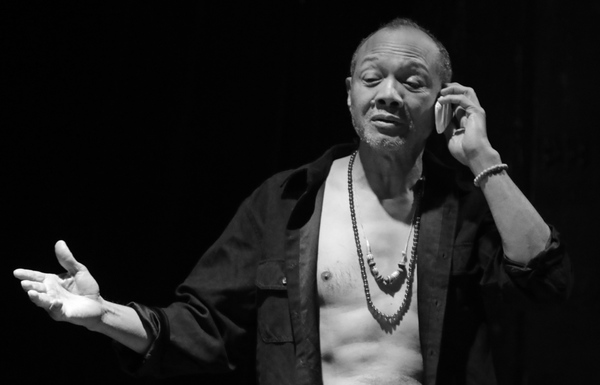 Paul Calderon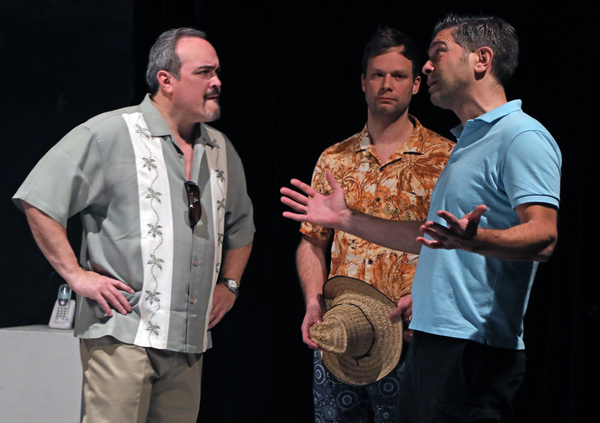 David Zayas, Jakob Von Eichel & Alex Emanuel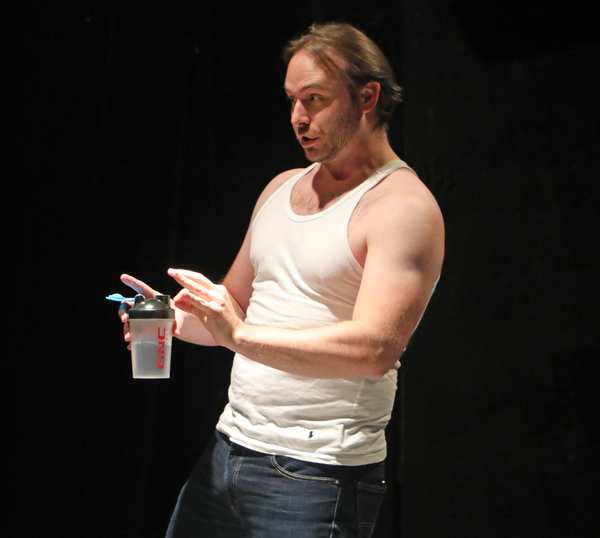 Luke Smith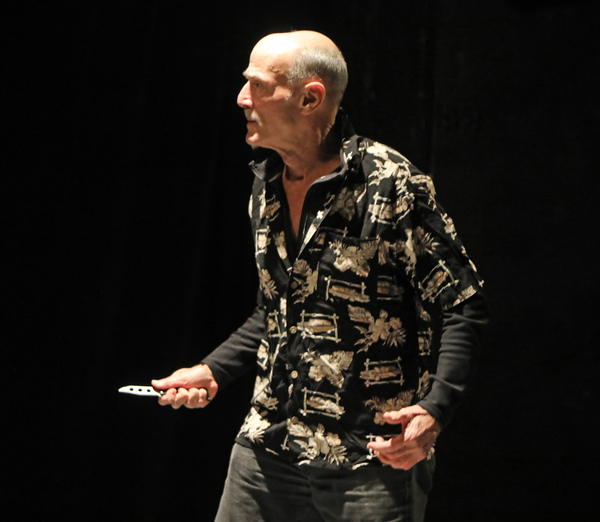 William Rothlein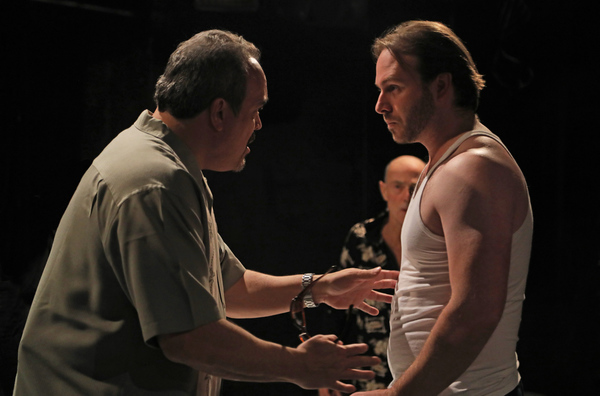 David Zayas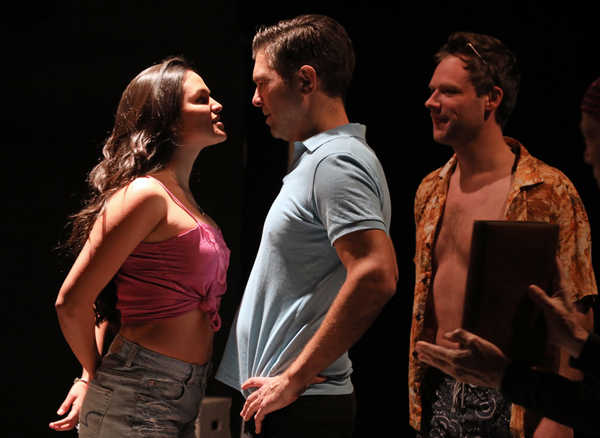 Feliz Ramirez, Alex Emanuel & Jakob Von Eichel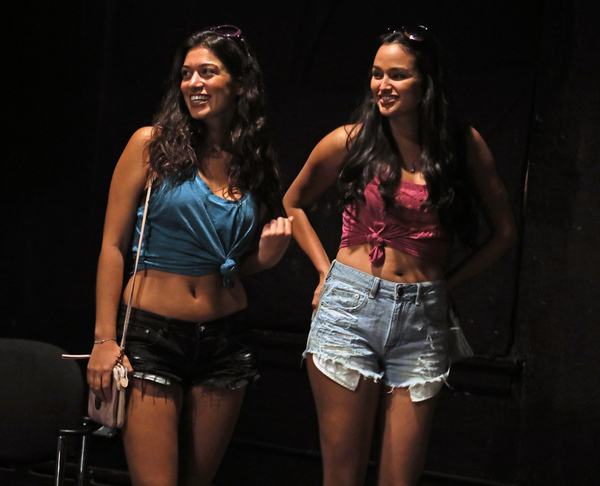 Jessica Damouni & Feliz Ramirez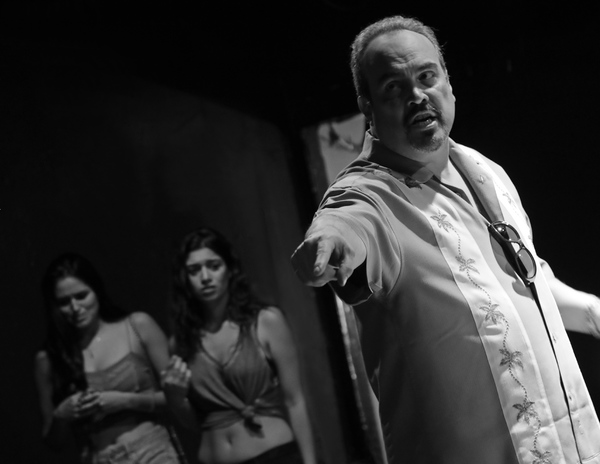 Feliz Ramirez, Jessica Damouni & David Zayas