New Musical DAYS OF THIRST AND BEAUTY Returns to NYC's Don't Tell Mama in October
The performance is on Sunday, October 9, 2021 at 7 pm.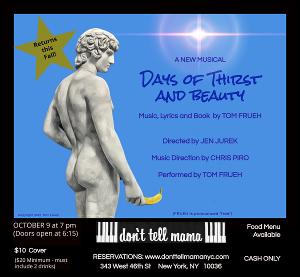 A new original musical, DAYS OF THIRST AND BEAUTY, makes a return engagement at Don't Tell Mama in Manhattan on October 9th at 7 pm.
With music, lyrics and book by Tom Frueh (who also performs the show), DAYS OF THIRST AND BEAUTY celebrates the joy and passion of creativity-how it can enliven our souls, rescue our hearts, and uncover the hidden beauty and humor around us.
"The story begins with the question, 'What gets you out of bed in the morning?' and follows one man's journey to answer that question for himself," explains Frueh.
"Most of us get up to perform some duty like going to work or taking care of our family," Frueh continues, "but creativity can also be a reason to wake up. It can help us find answers that we won't get anywhere else, and it can also fill a void in our lives. But its power is limited and can sometimes lead us on a perpetual search."
Frueh, a writer, composer and actor, is a 30+ year veteran performer in musicals. DAYS OF THIRST AND BEAUTY is his third original score. His first was for the musical HOUDINI, which was an Official Selection of the 2019 United Solo Theatre Festival on Theatre Row, the world's largest festival devoted to solo theatre. HOUDINI was named a Critic's Choice by All About Solo. In 2017, Frueh's musical PARTNERS also had its world premiere at United Solo. In addition to his work on stage, Frueh has appeared in films, concerts, cabarets, dance performances and a wide variety of other live performance events.
DAYS OF THIRST AND BEAUTY is directed by Jen Jurek, the founder of Hallet's Cove Theater and Astoria Women's Improv. She has also worked extensively as a performer and uses the works of Viola Spolin in both teaching and directing.
Music direction and accompaniment is by Chris Piro, whose theatre credits as a music director, pianist and conductor are extensive. He recently music directed RAGTIME, CABARET, INTO THE WOODS, and the one-woman show, LIFE HACKS WITH MISS HAVISHAM, featuring Ms. Jurek. He also music directed Frueh in HOUDINI and PARTNERS (both directed by Ms. Jurek).
Established in 1982, Don't Tell Mama Piano Bar and Cabaret is world famous as a New York entertainment landmark. It is located at 343 West 46th Street (Restaurant Row) in Manhattan, between 8th and 9th avenues.
DAYS OF THIRST AND BEAUTY appears at Don't Tell Mama on Sunday, October 9, 2021 at 7 pm. Doors open at 6:15. Reservations: www.donttellmamanyc.com
More Hot Stories For You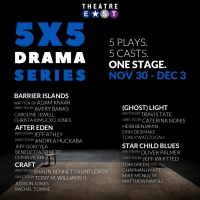 Theatre East's 5X5 Drama Series Returns This Week

November 28, 2022

The 2022 5X5 Drama Series kicks off on November 30th. The series was founded in 2016 to bring great new plays beyond the footlights and into nontraditional spaces like breweries, rooftops, and taverns to provide an immersive and unique audience experience.
---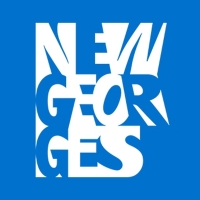 bb brecht's HOLIDAY YULETIDE SPECTACULAR to Kick Off New Georges' 30th Anniversary Season

November 28, 2022

New Georges will kick off its 30th Anniversary season with a one-night-only special presentation of bb brecht's Holiday Yuletide Spectacular, created by Miranda Haymon. On Wednesday December 14, 2022, audiences are invited to spend their holiday party season with bb brecht and his friends at Dixon Place.
---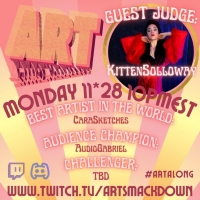 Kitten Solloway Will Appear on ART SMACKDOWN Ahead of Saturday's Return To The Player's Theatre

November 28, 2022

The critically overlooked (and clinically underdiagnosed) star of 'The Keepin' Cozy Show' Kitten Solloway will appear on Monday's episode of Art Smackdown, a competitive art gameshow hosted by comedians Slaney Rose Jordan, Phil Casale, and Mark Stetson.
---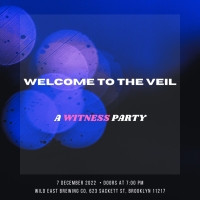 Immersive Theater Company Witness to Pop Up at Wild East Brewing in December

November 26, 2022

To celebrate their 5th year creating immersive theater in New York and beyond, Witness is throwing their first-ever party to toast to their anniversary and raise funds for future immersive projects. The party will take place at 7:00pm at Wild East Brewing Co. in Gowanus.
---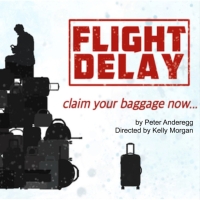 Premiere of FLIGHT DELAY By Peter Anderegg Will Open at The Tank Next Week

November 25, 2022

On December 1st Thisbe Theater Company opens Peter Anderegg's Flight Delay directed by Kelly Morgan at The Tank. The production runs until the 18th at 312 West 36th Street in New York City.
---