New Musical DAYS OF THIRST AND BEAUTY Returns to NYC's Don't Tell Mama in October
The performance is on Sunday, October 9, 2021 at 7 pm.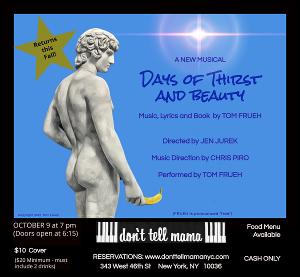 A new original musical, DAYS OF THIRST AND BEAUTY, makes a return engagement at Don't Tell Mama in Manhattan on October 9th at 7 pm.
With music, lyrics and book by Tom Frueh (who also performs the show), DAYS OF THIRST AND BEAUTY celebrates the joy and passion of creativity-how it can enliven our souls, rescue our hearts, and uncover the hidden beauty and humor around us.
"The story begins with the question, 'What gets you out of bed in the morning?' and follows one man's journey to answer that question for himself," explains Frueh.
"Most of us get up to perform some duty like going to work or taking care of our family," Frueh continues, "but creativity can also be a reason to wake up. It can help us find answers that we won't get anywhere else, and it can also fill a void in our lives. But its power is limited and can sometimes lead us on a perpetual search."
Frueh, a writer, composer and actor, is a 30+ year veteran performer in musicals. DAYS OF THIRST AND BEAUTY is his third original score. His first was for the musical HOUDINI, which was an Official Selection of the 2019 United Solo Theatre Festival on Theatre Row, the world's largest festival devoted to solo theatre. HOUDINI was named a Critic's Choice by All About Solo. In 2017, Frueh's musical PARTNERS also had its world premiere at United Solo. In addition to his work on stage, Frueh has appeared in films, concerts, cabarets, dance performances and a wide variety of other live performance events.
DAYS OF THIRST AND BEAUTY is directed by Jen Jurek, the founder of Hallet's Cove Theater and Astoria Women's Improv. She has also worked extensively as a performer and uses the works of Viola Spolin in both teaching and directing.
Music direction and accompaniment is by Chris Piro, whose theatre credits as a music director, pianist and conductor are extensive. He recently music directed RAGTIME, CABARET, INTO THE WOODS, and the one-woman show, LIFE HACKS WITH MISS HAVISHAM, featuring Ms. Jurek. He also music directed Frueh in HOUDINI and PARTNERS (both directed by Ms. Jurek).
Established in 1982, Don't Tell Mama Piano Bar and Cabaret is world famous as a New York entertainment landmark. It is located at 343 West 46th Street (Restaurant Row) in Manhattan, between 8th and 9th avenues.
DAYS OF THIRST AND BEAUTY appears at Don't Tell Mama on Sunday, October 9, 2021 at 7 pm. Doors open at 6:15. Reservations: www.donttellmamanyc.com
More Hot Stories For You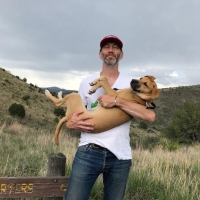 Richard Maxwell Premieres FIELD OF MARS at NYU Skirball

December 6, 2022

NYU Skirball will present the world premiere of Field of Mars, a commissioned work by award-winning playwright/director Richard Maxwell and New York City Players, running Jan. 19 – 29, 2023 at NYU Skirball as part of the Under the Radar festival.
---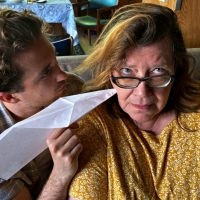 THE DOG SHOW Premieres at The Players Theatre

December 6, 2022

The Dog Show, a darkly humorous family drama that explores memory, forgiveness, and storytelling, will run at The Players Theatre in Greenwich Village from January 12-29, 2023.
---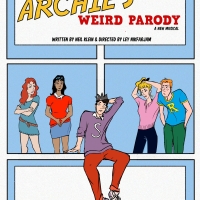 ARCHIE'S WEIRD PARODY Comes to Theatre Row Next Month

December 6, 2022

After a SOLD OUT show 11/11/22 at Don't Tell Mama,"Archie's Weird Parody," written by Neil Klein and directed by Ley Nikfarjam is returning, bigger and better, this time January 13-29 at Theatre Row. 
---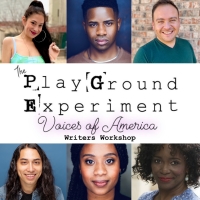 The Voices Of America Writers Workshop Presents Excerpts From Work In Development December 7

December 5, 2022

The PlayGround Experiment has announced the tenth presentation of new works created by members of the Voices of America Writers Workshop.
---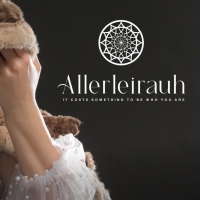 Visually-Impared Teens to Lead NYC Workshop Of Fairytale Musical ALLERLEIRAUH

December 5, 2022

Sofia Ales has been completely blind since birth. Veronica Depaulis blind in one eye and severely impaired in the other, suffers from a rare degenerative bone disorder. But that's not stopping these young performers from chasing their dreams. The girls will be leading the workshop of Allerleirauh at the Alvin Ailey Dance Theater in March 2023.
---