Katrina Lenk and More Feature in Carnegie Hall's FROM SHTETL TO STAGE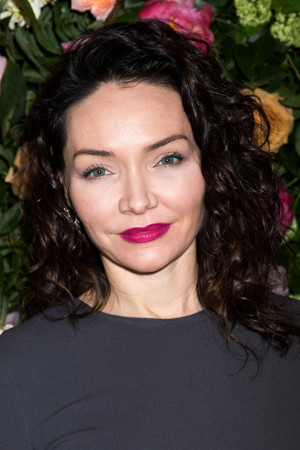 As part of its citywide festival, Migrations: The Making of America, Carnegie Hall presents a special one-night-only event entitled From Shtetl to Stage: A Celebration of Yiddish Music and Culture in Stern Auditorium / Perelman Stage on Monday, April 15 at 8:00 p.m. Led by Music Director Frank London, the program celebrates the journey of Yiddish culture from Old World to New through music, song, poetry, and humor.
The evening will feature a company of extraordinary Yiddish talent as well as stars of the classical, film, and theater worlds as they mix chestnuts from the Yiddish theater and folk song repertoire with Yiddish-tinged vaudeville, art song, classical music, and klezmer. Among the featured artists on the stellar lineup include clarinetist David Krakauer, violinist Gil Shaham, pianist Evgeny Kissin, 2018 Tony Award winner and star of Broadway's The Band's Visit, Katrina Lenk, and vocalists Mike Burstyn andEleanor Reissa.

This program will explore the ways in which Russian and Eastern European Jewish traditions helped shape and continue to influence American music today. In speaking about the show, Seth Rogovoy(who co-created From Shtetl to Stage with Eleanor Reissa) said "We want to explore the music and the culture that came out of the Old World-how those things evolved and mixed with other cultures in the New World."

"We're excited that the artists participating in this event have a relationship to this music and this culture, and have infused their own lives-their own tastes and their own art and skills-into what was," said Eleanor Reissa, speaking of such contributors as clarinetist David Krakauer, actress Katrina Lenk, and pianist Evgeny Kissin. "The artists and the music that we will feature express a living culture-it won't be a museum type of evening.

Carnegie Hall's programming exploring the Russian and Eastern European Jewish migration kicked off on March 14 with a sold-out Zankel Hall performance by American klezmer clarinetist and bluegrass mandolinist Andy Statman and his trio.

Carnegie Hall's musical exploration continues with Standard Time with Michael Feinstein on Wednesday, March 27 at 7:30 p.m. in Zankel Hall. This evening with the beloved pianist and vocalist will feature unforgettable popular songs written by Jewish-American composers performed by Feinstein and his trio. Feinstein will be joined by the legendary Sheldon Harnick (Fiddler on the Roof, The Rothschilds) with singers Danny Bacher and Alexandra Silber for a joyous celebration of songwriters who reached extraordinary levels of inspiration, expressing the essence of America in words and music. The program will include songs by Jerome Kern, Irving Berlin, Richard Rodgers, Harold Arlen, and others drawn from the Great American Jewish Songbook.

"Migrations is about building bridges, connecting the dots, looking at our history, which is a cultural history unlike any other nation," said Michael Feinstein. "The only reason America exists in the way that it does is because of the contributions of every culture from around the planet: religiously, spiritually, every color, every hue-it all creates who we are today."

In partnership with prestigious Russian and Eastern European Jewish institutions across New York City and beyond, programming in the form of concerts, talks, exhibitions, films, and digital events throughout March and April will explore these traditions as part of the Migrations festival. Highlights include a talk entitled The Musical Legacy of Eastern European Jews, presented by the YIVO Institute for Jewish Research (April 10), that explores the music of From Shtetl to Stage: A Celebration of Yiddish Music and Culture, presented at Carnegie Hall on April 15; the Yiddish Book Center's concert, Diaspora Songs: Yiddish Meets Ladino with Sarah Aroeste, Anthony Mordechai Tzvi Russell, presented at the Marlene Meyerson JCC Manhattan (March 28); a discussion about Jerome Robbins's Poppa Piece presented by The New York Public Library for the Performing Arts (March 21); and Immigration Matters: Jews, Other Immigrants, and America, a symposium presented by the Goldstein-Goren Center for American Jewish History at New York University in conjunction with the Center for Jewish History and the American Jewish Historical Society (March 31).
Tickets for events at Carnegie Hall are available at the Carnegie Hall Box Office, 154 West 57th Street, or can be charged to major credit cards by calling CarnegieCharge at 212-247-7800 or by visiting the Carnegie Hall website, carnegiehall.org.
Photo Credit: Jennifer Broski