Goldberg Comedy Earns 6 Nominations at MITF Awards
Alex Goldberg's comedy hit I'm In Love With Your Wife has received six nominations for the 1st annual 2007 Midtown International Theater Festival Awards - Outstanding Overall Production of a New Play, Outstanding Playwriting for a New Script, Outstanding Supporting Actor - Ron Palillo, Outstanding Supporting Actress - Katie Kreisler, Outstanding Supporting Actress - Marion Wood and Outstanding Choreography - Ryan Kazprzak.
Goldberg is a busy playwright this summer having two of his plays produced I'm In Love With Your Wife in MITF and Stock Home which is playing in the New York Fringe Festival.  Stock Home has two productions left.  
I'm In Love With Your Wife is "a comedy about multiple seductions where everybody's getting some, except Gary.  When Gary's friend Paul confesses to an affair with Gary's wife, and Paul's wife confides in Gary her own dirty secrets, Gary must face his demons in this story of sexually obsessed New Yorkers.  With the help of his therapist played by Ron Palillo, 'Arnold Horshack' from 'Welcome Back, Kotter,' Gary confronts everyone at a dinner party, but will sexual mania trump morality?," state press notes.
"Nobody chooses one's family. Especially 14-year old Kaylee. In this explicit story of the average family next door, a man does anything for love, including getting his girlfriend the daughter of her dreams. Even if it means taking somebody else's," state notes on Stock Home.
Changuitos Productions is dedicated to creating and developing new works. Their first foray into producing was the comedy Hermanas, written by Monica Yudovich.  After a successful, award-winning, sold-out run in the 2006 New York International Fringe Festival, Hermanas, which featured Denise Quiñones, a former Miss Universe, and Kathryn Kates, "Seinfeld"'s "Babka Lady," the play was invited to be part of the first-ever FringeNYC Encore Series which showcased the biggest hits of the festival.   This summer, they will produce two world-premiere plays by Alex Goldberg in two of New York's biggest festivals – I'm In Love With Your Wife in the 2007 Midtown International Theatre Festival and Stock Home in the 2007 New York International Fringe Festival.  In addition to writing and producing theatre, they are developing film and television projects.  Changuitos Productions is a proud member of NALIP, the National Association of Latino Independent Producers. www.changuitosproductions.com.
For details about the awards please visit http://www.midtownfestival.org/bestofthefest.htm.   Tickets are still available at www.FringeNYC.org or by calling (212) 279-4488 or Outside New York: 1-888-FringeNYC
Related Stories
More Hot Stories For You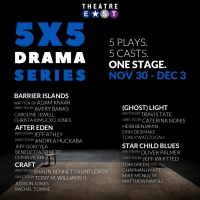 Theatre East's 5X5 Drama Series Returns This Week

November 28, 2022

The 2022 5X5 Drama Series kicks off on November 30th. The series was founded in 2016 to bring great new plays beyond the footlights and into nontraditional spaces like breweries, rooftops, and taverns to provide an immersive and unique audience experience.
---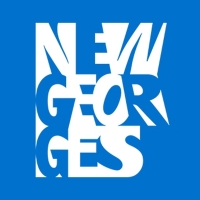 bb brecht's HOLIDAY YULETIDE SPECTACULAR to Kick Off New Georges' 30th Anniversary Season

November 28, 2022

New Georges will kick off its 30th Anniversary season with a one-night-only special presentation of bb brecht's Holiday Yuletide Spectacular, created by Miranda Haymon. On Wednesday December 14, 2022, audiences are invited to spend their holiday party season with bb brecht and his friends at Dixon Place.
---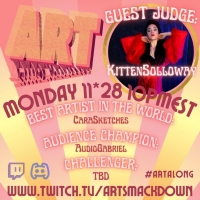 Kitten Solloway Will Appear on ART SMACKDOWN Ahead of Saturday's Return To The Player's Theatre

November 28, 2022

The critically overlooked (and clinically underdiagnosed) star of 'The Keepin' Cozy Show' Kitten Solloway will appear on Monday's episode of Art Smackdown, a competitive art gameshow hosted by comedians Slaney Rose Jordan, Phil Casale, and Mark Stetson.
---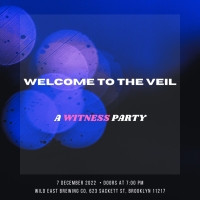 Immersive Theater Company Witness to Pop Up at Wild East Brewing in December

November 26, 2022

To celebrate their 5th year creating immersive theater in New York and beyond, Witness is throwing their first-ever party to toast to their anniversary and raise funds for future immersive projects. The party will take place at 7:00pm at Wild East Brewing Co. in Gowanus.
---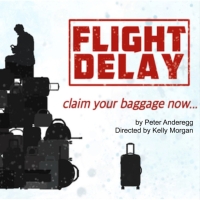 Premiere of FLIGHT DELAY By Peter Anderegg Will Open at The Tank Next Week

November 25, 2022

On December 1st Thisbe Theater Company opens Peter Anderegg's Flight Delay directed by Kelly Morgan at The Tank. The production runs until the 18th at 312 West 36th Street in New York City.
---