Cast Announced For The World Premiere Of Rodrigo Nogueira's REAL at The Tank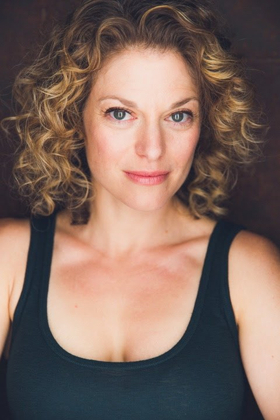 The Tank will present the World Premiere of Real, written by Rodrigo Nogueira (The Ideal Obituary at The Tank) and directed by Erin Ortman (One Thousand Nights and One Day with Prospect Theater Company) in the 99-seat theater at The Tank (312 West 36th Street between 8th and 9th Avenues), January 3-20, 2019. Performances will be on Thursday, January 3 at 8pm, Friday, January 4 at 8pm, Saturday, January 5 at 4pm & 8pm, Sunday, January 6 at 4pm, Thursday, January 10 at 8pm , Friday, January 11 at 4pm & 8pm, Saturday, January 12 at 4pm & 8pm, Sunday, January 13 at 4pm, Thursday, January 17 at 8pm, Friday, January 18 at 8pm, Saturday, January 19 at 4pm & 8pm, and Sunday, January 20 at 4pm. Tickets ($25) are available for advance purchase at www.thetanknyc.org. The performance will run approximately 75 minutes, with no intermission.
The cast will feature Darwin Del Fabro (The Feather Doesn't Fall Far From the Wing at Signature Theatre; Dangerous Liasons in Brazil), Gabriela Garcia (Broadway: Chicago), Rebecca Gibel ("Castle Rock" on Hulu; "American Woman" on Paramount; "Wonderland" on Netflix), Charlie Pollock (Broadway: Violet; 9 to 5 The Musical; Urinetown. David Bowie's Lazarus at NYTW), Sarah Naughton (Dead Comes for the War Poets at The Sheen Center), and Keith Reddin (Broadway: Vanya and Sonia and Masha and Spike; The Plays the Thing; A Taste of Honey) with Set Design by Ao Li (Scraps at The Flea Theatre), Lightning Design by Kia Rogers (Nora Goes 2 Space, Motherfuck*r at 3LD art & Technology Center; Fragmenting Frida at BAM Fisher), Costume Design by Becky Bodurtha (One Thousand Nights and One Day with Prospect Theatre Company, Music composed by Quentin Chiappetta (Drama Desk Award-nominee for The Navigator at Workshop Theater), and an Art Piece by Mercury. The Production Manager will be Monica Vilela (The Ideal Obituary at The Tank).
New York, 2019. Dominique, a 40-year-old married white woman, is a successful working mother. After reading a play, she decides to take up an instrument she used to play when she was young. And realizes she never wanted to live her life. New York, 1934. Dominic, a 20-year-old gay immigrant, is a promising composer. After having a dream, he starts writing a fugue, and feels like he is supposed to live someone else's life. Just like in a fugue, a counterpoint compositional technic where an original theme is presented followed by a variation until they merge into one, the two stories told in Real become intertwined to a point where the viewer can't discern which one is which. Neither can Dominic and Dominique.
With this play, Nogueira wishes to discuss race and gender related issues through the point of view of two characters who, albeit their difference in age, race, sexual orientation and even the time they live in, both suffer living in a male biased society. The play also approaches recurring cruel immigration policies exploring the mass deportation of Mexicans that took place in the United States between 1929 and 1936 forcing millions of birthright citizens to leave the country in a historical ethnical cleansing. An event that is very much ignored to this day. Something very similar to what's happening right now.
Rodrigo Nogueira (Playwright) is one of the most celebrated Brazilian writers/directors of his generation. In 2009, his work was considered by critic Barbara Heliodora (the most important theater critic in the country) as "a milestone in Brazilian playwriting". He has had 15 plays and 4 musicals produced in Brazil and Portugal, as well as Brazilian movie scripts produced by Miravista (Disney's division for Latin America) and Universal Pictures, both productions were in the top 10 box office gross in Brazil. In 2016, Rodrigo wrote and directed the opening act for Rock in Rio music festival in Lisbon, a 50-minute musical theater concert performed for 50,000 people opening the stage for Bruce Springsteen, Maroon 5 and Queen with Adam Lambert, among others. Rodrigo recently moved to New York where he wrote and directed The Ideal Obituary, produced by The Tank. The play was hailed by Broadway World as "masterfully disturbing" and "a unique theatrical experience." NY Arts Michael Miller wrote "I have not seen in some years a play with such rich wit, power and thought." Rodrigo is currently directing his own musical with songs from the Gershwin Estate licensed by Tams Whitmark, and is also working on his first American screenplay I love my cancer. www.thisisrodrigo.com
Erin Ortman (Director) is a New York City based director and teaching artist. She recently directed Time Out NY Critics Pick, One Thousand Nights and One Day, a new musical by Jason Grote and Marisa Michelson based on Jason's play, 1001. Her directing style was documented throughout the development of the piece, and covered on Howlround in an article by Martha Steketee. Current directing and developmental projects include: A Jeannette Rankin project with Lauren Gunderson and Ari Afsar (O'Neill Incubator), This Is Everything by Colin Nissan (Adam Zotavich and Vintage Theatricals), swingset/moon by Daniel Glenn and Alexander Gemignani (The Roundabout) and American Psalm a seven-play cycle by Caridad Svich (Lark/Sheen). Recent concert work includes Snow Child, a new musical by Georgia Stitt, Bob Banghart and John Strand at SubCulture and Backstage Broadway at The Sheen Center. Previous directing and development include projects with LABythinth, Ars Nova, New Georges, Pipeline, Pan Asian Rep, Houses on The Moon, The Sheen Center, The O'Neill, The Pittsburgh Foundation, Prospect Theatre, The Weston Playhouse, The York, Dixon Place, The Ensemble Studio Theatre and Epstein/NYSAF, among others. Erin is a member of The Lincoln Center Director's Lab and SCD. www.erinortman.com
The Tank is a non-profit arts presenter serving emerging artists engaged in the pursuit of new ideas and forms of expression. We serve over 2,000 artists every year in over 400 performances, and work across all disciplines, including theater, comedy, dance, film, music, public affairs, and storytelling. Our goal is to foster an environment of inclusiveness and remove the burden of cost from the creation of new work for artists launching their careers and experimenting within their art form. The heart of our services is providing free performance space in our 98-seat proscenium and 56-seat blackbox that we operate in Manhattan, and we also offer a suite of other services such as free rehearsal space, promotional support, artist fees, and much more. We keep ticket prices affordable and view our work as democratic, opening up both the creation and attendance of the arts to all.
Past Tank produced-work includes Drama Desk-nominated productions Ada/Ava (2016), youarenowhere (2016), The Paper Hat Game (2017), the ephemera trilogy (2017), and The Hunger Artist (2018), as well as New York Times Critics' Pick's The Offending Gesture by Mac Wellman, directed by Meghan Finn (2016) and Red Emma & The Mad Monkby Alexis Roblan, directed by Katie Lindsay (2018). Since its founding in 2003, artists who have come through The Tank include Alex Timbers, Amy Herzog, Lucy Alibar, Reggie Watts, Kyle Abraham, Andrew Bujalski, We Are Scientists, and tens of thousands of others. www.thetanknyc.org