Latest News on Rebecca Gibel
Rebecca Gibel News
FAIRVIEW Concludes Trinity Rep's 2021-22 Season Next Month
by Stephi Wild - Apr 22, 2022
Trinity Repertory Company finishes its 2021-22 Season with Fairview by Jackie Sibblies Drury. Directed by Brown University/Trinity Repertory Company alum Christopher Windom, this show runs May 19 – June 19 with a press opening night on Wednesday, May 25 at 7:30 pm.
Trinity Rep Announces Casting For 2021-22 Season
by A.A. Cristi - Oct 5, 2021
The Tony Award-winning Trinity Repertory Company announces its casting for its 58th season, along with the sale of single-show tickets.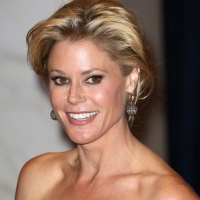 Julie Bowen, Ann Harada and More Brown University Alumni to Perform in TOGETHER APART
by Chloe Rabinowitz - May 10, 2021
TOGETHER APART, a collection of new short musicals written, composed, directed-by and starring Brown University alumni, will premiere on May 27th at 5:30 PT/8:30 ET to raise money for The Actors Fund, an organization that provides emergency financial assistance to members of the entertainment community.
BWW Review: A CHRISTMAS CAROL ONLINE at Trinity Rep sparkles with spirited innovation
by Jessica Tabak - Dec 21, 2020
In A CHRISTMAS CAROL ONLINE, Trinity Rep combines invention and tradition in a celebration of innovative spirit and holiday cheer.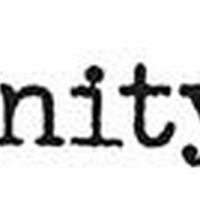 Trinity Rep A CHRISTMAS CAROL Free Streaming Begins December 17
by A.A. Cristi - Nov 17, 2020
Trinity Rep's free, on-demand digital production of A Christmas Carol will begin streaming at noon (EST) on Thursday, December 17, 2020.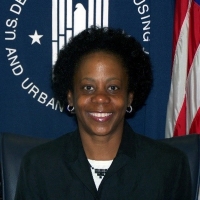 Trinity Rep Elects New Board Chair and Trustees
by Chloe Rabinowitz - Jun 18, 2020
At its Annual Meeting on June 15, 2020, Trinity Repertory Company's Board of Trustees elected new officers and three new trustees for terms beginning July 1. Succeeding Suzanne Magaziner, who served as Chair of the Board since 2014, Louis Giancola, the retired President and CEO of South County Health, was elected to a three-year term as Chair.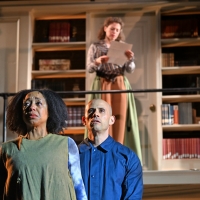 Justice Done to Dickens A TALE OF TWO CITIES at Trinity Rep
by Larry O'Brien - Feb 26, 2020
When you get seated inside the Chace Theater at Trinity Rep, you might think you're in the wrong place. Eugene Lee's set for A TALE OF TWO CITIES, written by Brian McEleny and based on Dickens' novel, looks like a library. Stacks and stacks of books on two levels set behind rows of tables. When Christopher Sadlers and Joel Thibodeau enter alone to perform a musical introduction, you might still be confused. Check your program; you're in the right place. Not until the actors appear and begin intoning 'It was the best of times, it was the worst of times . . .,' are you totally certain. It's a roundabout trip, but A TALE OF TWO CITIES ends up where it needs to be.
Photo Flash: Trinity Repertory Company's A TALE OF TWO CITIES
by Chloe Rabinowitz - Feb 21, 2020
Trinity Repertory Company presents A Tale of Two Cities.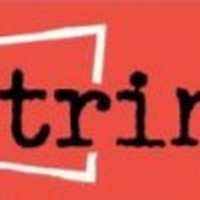 Trinity Rep Will Continue its 2019-2020 Season With A TALE OF TWO CITIES
by Chloe Rabinowitz - Jan 22, 2020
Trinity Rep will continue its 2019-20 Season with a timeless classic retold, A Tale of Two Cities. Directed by Tyler Dobrowsky, who last brought audiences Little Shop of Horrors, this is a beautifully vibrant production that is at once sweepingly epic and profoundly personal. Based on the novel by Charles Dickens and adapted by resident acting company member Brian McEleney, the story famously depicts the best of times and worst of times. A Tale of Two Cities runs February 20 - March 22, with press opening on Monday, February 24 at 7:30 pm. Tickets start at $27. More information can be found at www.TrinityRep.com/tale.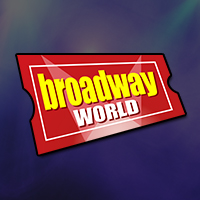 Winners Announced For 2019 BroadwayWorld Rhode Island Awards
by Alan Henry - Jan 16, 2020
Following a record number of nominations and votes, winners have been announced for the 2019 BroadwayWorld Rhode Island Awards, brought to you by TodayTix!! The nominees were set, audiences voted, and now we get to recognize local theatres and performers for their outstanding achievement!
Rebecca Gibel Videos

VIDEO: Step Inside Rehearsals for MERRILY WE ROLL ALONG at Huntington
by BWW News Desk - Sep 13, 2017
The Huntington Theatre Company will open its 2017-2018 season with the legendary musical Merrily We Roll Along by Stephen Sondheim. Director Maria Friedman will recreate her critically celebrated West End production for Boston audiences. Performances run now through October 15, 2017 at the Avenue of the Arts / Huntington Avenue Theatre. Step inside the rehearsal room with the cast and creative team in the video below!