CLICK, CLACK, MOO Next in BMCC Tribeca PAC's 2019-2020 Family Season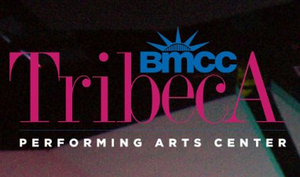 BMCC Tribeca Performing Arts Center, the longest operating performance venue in lower Manhattan, proudly presents the next event in the 2019-2020 Family Series Season: TheaterWorks USA's Click, Clack, Moo on Saturday, March 28 at 11:00AM. Click, Clack, Moo is the seventh show in BMCC Tribeca Performing Arts Center's 2019-2020 Family Theater Season, featuring plays, musicals, puppetry, concerts and dance for all ages.
"Cows that type? Hens on strike! Whoever heard of such a thing!" Farmer Brown cries. When his granddaughter Jenny comes for a visit, Farmer Brown declares the farm a tech-free zone. He takes her laptop in the cold barn with the shivering cows who use her computer to type messages requesting blankets. "No way," replies Farmer Brown. "No blankets!" So the cows go on strike and the chickens join them in solidarity. No blankets? No milk! No eggs! Will Farmer Brown give in to the animals' demands? Will Jenny get her computer back? Find out in a hilariously moving musical about negotiation and compromise, based on the Caldecott Honor Book by Doreen Cronin and Betsy Lewin. Ages 5+
"Given TheaterWorksUSA's track record of turning classic kids' lit into magical musicals, Click, Clack, Moo just reaffirms their reputation." - Time Out NY
Tickets are $30, and/or 10Club Members see the show for just $14. To purchase tickets or a 10Club Membership, call Ticketing Services at (212) 220-1460. Single tickets can also be purchased by visiting our website at http://tribecapac.org/ or by visiting the Box Office at 199 Chambers Street, Tues-Sat from 12PM - 6PM.
Family Theater Series Upcoming Events
Treehouse Shakers'
The Boy Who Grew Flowers
Saturday, April 4 at 11AM; 2020 | Ages 4 to 10
Whenever the moon is full, Rink sprouts beautiful flowers all over his body. When a new girl, Angelina, moves to town, Rink's life truly begins to grow. Incorporating shadow puppetry, original music, and movement into the play, The Boy Who Grew Flowers is a thoughtful story that lends itself to themes of diversity, creating empathy & celebrating individualism.
Shaw Entertainment Group's
Dr. Kaboom & The Wheel of Science
Sunday, May 10 at 11AM, 2020 | Ages 8 to 13
So much science, so little time. . . Doktor Kaboom is having trouble picking his favorite science demonstrations, so he's bringing them all! Unfortunately, there are way too many to do them all in one show. The solution: The Wheel of Science! Doktor Kaboom has built a great big spinning wheel and labeled it with everything from optical illusions to chemical reactions to a homemade hovercraft, and more! At least a dozen fantastic demonstrations ready to go. Wherever the wheel stops, that's what's next! Will we turn a water bottle into a rocket or catapult bananas across the stage? Electrocute a pickle or create artificial gravity? Who knows? No two shows will be the same. So, step right up, and let's spin that wheel!
More Hot Stories For You