The Public Theater Announces World Premiere Audio Play SHADOW/LAND
Complete cast features Te'Era Coleman, Lizan Mitchell, Lance E. Nichols, Lori Elizabeth Parquet, Sunni Patterson, and Michelle Wilson.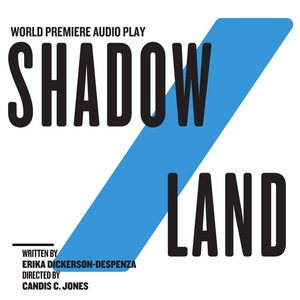 The Public Theater has announced that the world premiere audio play, SHADOW/LAND, written by Tow Foundation Playwright-in-Residence Erika Dickerson-Despenza has been added to The Public's spring digital season. Directed by Lilly Award winner Candis C. Jones, SHADOW/LAND will premiere on Tuesday, April 13 and be available for free on-demand streaming via The Public's new Public Play Now platform and wherever podcasts are available.
The company of SHADOW/LAND will feature
Te'Era Coleman
(9-1-1 Caller),
Lizan Mitchell
(Magalee), Lance E. Nichols (9-1-1 Dispatcher and Caller), Lori Elizabeth Parquet (9-1-1 Dispatcher and Caller), Sunni Patterson (Griot), and
Michelle Wilson
(Ruth). "Shadow/land is a beautiful, poetic, and heartbreaking account of Hurricane Katrina and the history and heroism of a New Orleans family. This production announces a major new American voice,
Erika Dickerson
-Despenza
. Under the acute direction of
Candis C. Jones
, shadow/land captivates and transcends," said Artistic Director
Oskar Eustis
. Tow Playwright-in-Residence and Laurents/Hatcher Foundation Award winner
Erika Dickerson
-Despenza
joins The Public's digital stage with an audio production of SHADOW/LAND, a harrowing new drama set amid the ongoing devastation of Hurricane Katrina. Ruth coaxes her mother, Magalee, to sell Shadowland, the family business and New Orleans's first air-conditioned dancehall and hotel for Black people. But as Hurricane Katrina begins her ruin, Ruth is forced to wrestle with all that she's ready to let go. Directed by Lilly Award winner
Candis C. Jones
, SHADOW/LAND is the first installment of a 10-play cycle traversing the Katrina diaspora in an examination of the ongoing effects of disaster, evacuation, displacement, and urban renewal rippling in and beyond New Orleans. "Shadow/land began as a recovery project through which I resurrected my family's business, as all photographs of Shadowland were claimed by The Flood that followed Hurricane Katrina. The play grew into a timely meditation on how apocalypse clarifies or redirects our wanting. It is an epic exploration of queer Black southern women navigating disaster, duty and desire," said shadow/land Playwright
Erika Dickerson
-Despenza
. "Shadow/land taps into the reflective excavation happening across the nation. This sonic experience will be one that bears witness to our resilience as well as our losses," said shadow/land Director
Candis C. Jones
. "The care and vulnerability shared in our rehearsal process was a balm that I'm honored to extend to audiences." SHADOW/LAND will feature original music composed by
Delfeayo Marsalis
, sound design by
Palmer Hefferan
, audio coordination and recording engineering by
Will Pickens
, lead audio engineering by Black Rose Sound (Izumi Rosas and Chris Morocco), and audio engineer will be
Twi McCallum
. Lauren A. Whitehead will serve as dramaturgical consultant, the creative content producer will be Soyica Colbert, and dialect coach will be
Dawn-Elin Fraser
. Kamra A. Jacobs will serve as production stage manager. Public Play Now is a new digital destination where you can watch, listen, and enjoy
The Public Theater
's programming, including Joe's Pub, all in one place. Featuring a wide range of digital content, including previously released audio plays like Shipwreck and Richard II, exciting Joe's Pub Concerts, Public Forum civic discussions and panels, the Public Works documentary Under the Greenwood Tree, show clips and behind-the-scenes content from our past productions, and more! Visit
publictheater.org/playnow
.