Click Here for More Articles on CIRQUE DU SOLEIL
Photo Flash: The Latch Key's Kid's Dead Celebrity Halloween Ball
MTV Icon and Performer Julie Brown (MTV's Just Say Julie, Earth Girls Are Easy) joined a slew of downtown, cabaret and Broadway artists at the St. Luke's Theatre on Thursday, October 29th at 8 pm for The Latch Key's Kid's Dead Celebrity Halloween Ball.
Billed as "a CELEBratory throw-down to downtown, cabaret and Broadway scenes", this 8 pm - 1am Open Bar Halloween Party was an eclectic mix of New York's best from all performing corners, assembled together to begin to build a more interactive and stronger theatrical community across the city. A prize was given out for the 'Best Dead Celebrity Costume'.The over 40 performers included
Celina Carvajal
(Toxic Avenger/Rooms),
Joe Iconis
& Family,
Tituss Burgess
(The Little Mermaid), RSO: The Music & Lyrics of
Ryan Scott Oliver
,
Allison Guinn
(Hair),
Lindsay Mendez
(The Marvelous Wonderettes),
Alex Brightman
(Wicked),
Jay Armstrong Johnson
(Hair), Varsity Interpretative Dance Squad, Erin and Her Cello, Frankie and His Fingers, Brooke Fox & Kurt Gellersted (Williamsburg! The Musical),
Rob Baumgartner
, Jr. (Adam Lives), Erin Markey (Puppy Love: A Stripper's Tail) and MAC Winners
Cait Doyle
(Hot Mess in Manhattan) and
Jonathan Whitton
(Hedwig & The Angry Inch), Roschman & Dancers (
Cirque du Soleil
in Times Square). The Red Carpet was hosted by SundayMorningMimosa.com's Anita M. Buffem & Gina Marie Rittale with a live art installation curated by Samantha Levin.The LatchKey Kids (TLK) are committed to changing the New York theatre scene by creating inclusive events and forums for all performing genres. Whether artists be contingents of the cabaret, dance, downtown/performance art, literary, production or the Broadway world, we are dedicated to building a better theatrical community through support, interface, networking and diversity. By bridging such communal gaps to unify actors, musicians, writers, and producers, it is The LatchKey Kids (TLK) goal to create inventive ways of developing and producing new work through grassroots outreach and networkingThe Latch Key Kids plan to begin regular community events like this one beginning in January. For more information go to
www.thelatchkeykids.com
.
Photos by Erik Lehman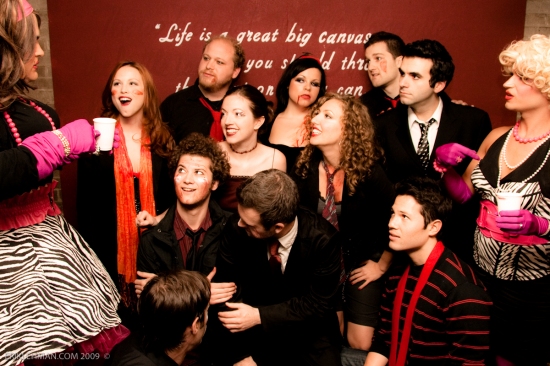 Joe Iconis and Family

Julie Brown performing her song 'Cause I'm a Blonde' with the Varsity Interpretative Dance Squad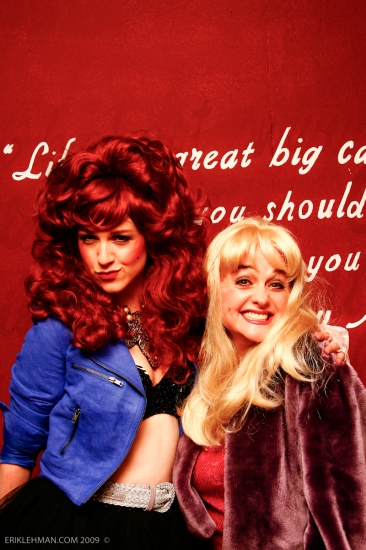 Celina Carvajal and Julie Brown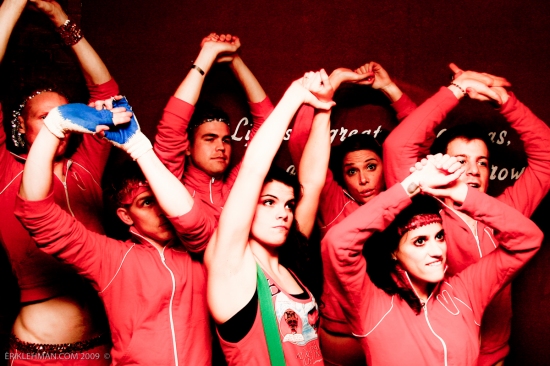 Varsity Interpretative Dance Squad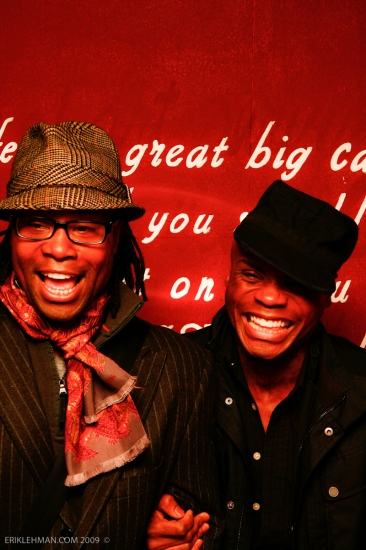 Billy Porter and Nathan Lee Graham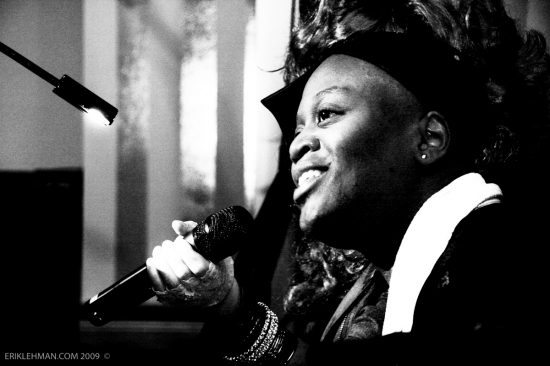 Tituss Burgess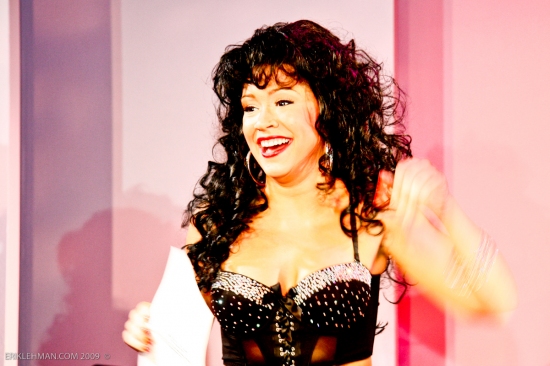 Guest Diana DeGarmo wins the 'Dead Celebrity Halloween Ball' Costume Contest for her take on Latin singer Selena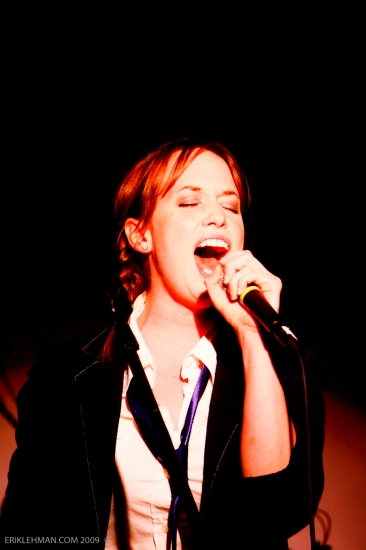 Cait Doyle

Dead Celebrity Halloween Ball.

Geoffrey Lidwell and Alex Brightman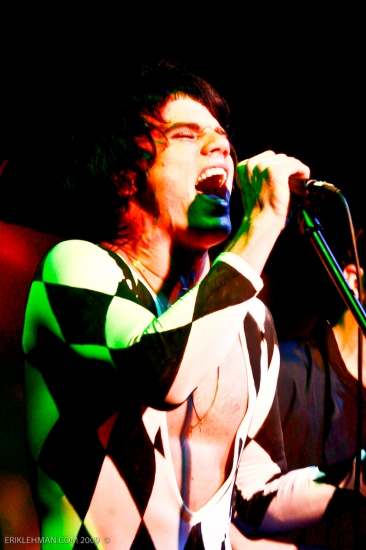 Jay Armstrong Johnson

Anita M. Buffem and Gina Marie Rittale with James Kautz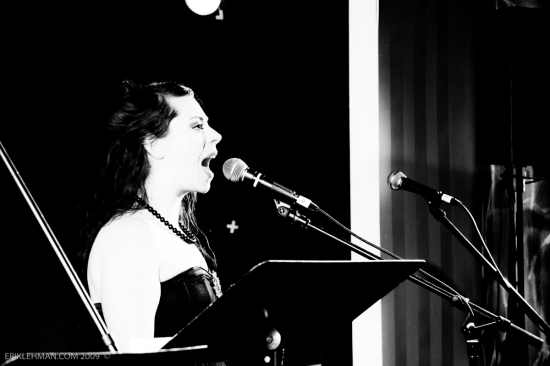 Allison Guinn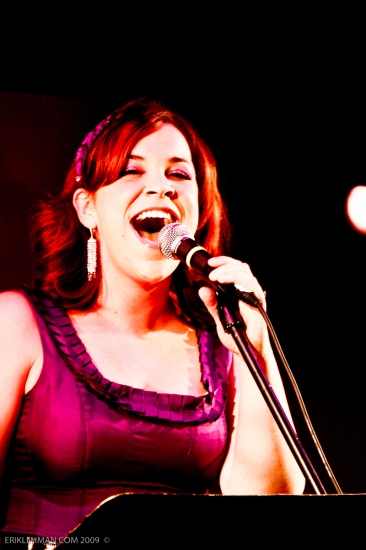 Lindsay Mendez

Jonathan Whitton

Rated RSO: The Music & Lyrics of Ryan Scott Oliver

Related Articles
More Hot Stories For You