Photo Flash: First Look at ATTACK OF THE ELVIS IMPERSONATORS at Theatre Row
Attack of the Elvis Impersonators, the zany new musical will leave you howling for more, with book, music and lyrics by Lory Lazarus, at The Lion Theatre at Theatre Row (410 West 42nd Street, between 9th & 10th Avenues). Opening Night is Thursday, June 15, 2017 at 8:00 p.m.
Get a first look of the show below!
From
Lory Lazarus
, the writer of "Courage, the Cowardly Dog,"
Attack of the Elvis Impersonators
is a rollicking and irreverent new musical comedy featuring an original score, swooning fangirls, an antichrist, world peace, a social media star, the spirit of Elvis ... and of course, a hero! When Drac Frenzie, a burnt-out world famous heavy metal icon decides to save himself from self-destruction by impersonating Elvis, a miracle occurs -- which leads him to not only saving himself, but also the world.
Photo credit: Jeremy Daniel Photography

Eric Sciotto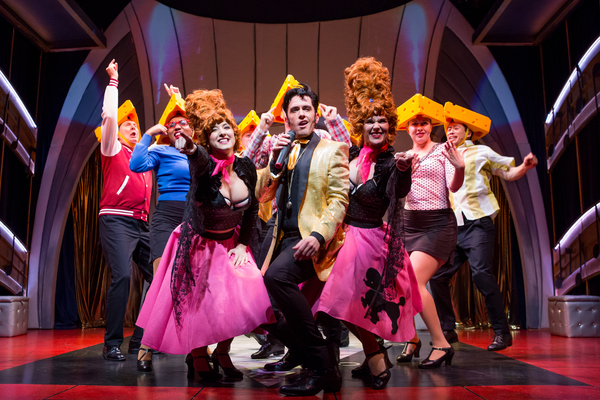 Warren Kelley
,
Badia Farha
, Emily Je
Anne Phillips
,
Eric Sciotto
,
Jayme Wappel
,
Catherine Walker
, Whit K. Lee
Eric Sciotto
,
Laura Woyasz
Eric Sciotto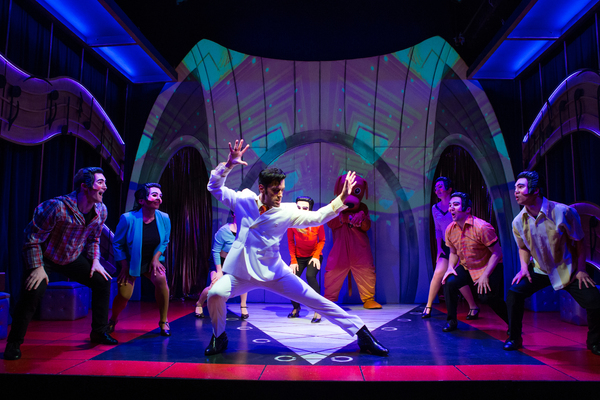 Eric Sciotto
and company
Jim Borstelmann
The cast of ATTACK OF THE ELVIS IMPERSONATORS
The cast of ATTACK OF THE ELVIS IMPERSONATORS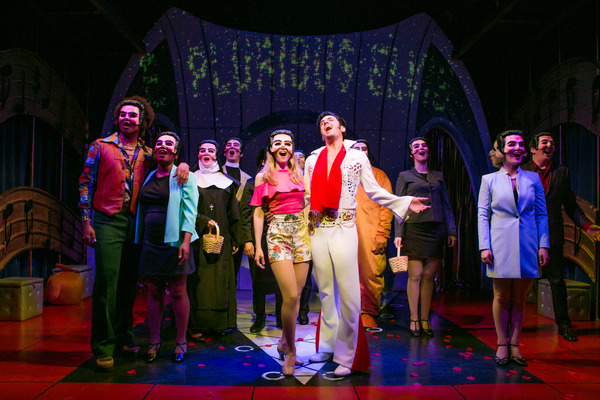 The cast of ATTACK OF THE ELVIS IMPERSONATORS
Related Articles
More Hot Stories For You