Ensemble Studio Theatre Announces 2018-19 EST/Youngblood New Members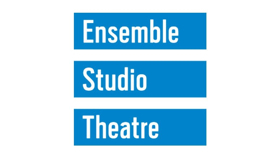 Ensemble Studio Theatre (EST) along with EST's Youngblood announce new EST/Youngblood members for the 2018-2019 season.
EST celebrates the 2018/19 season's new members of Youngblood, the Obie Award-winning collective of emerging professional playwrights under the age of 30. Now in its 25th year, Youngblood serves as a creative home for the next generation of theatre artists. Youngblood provides artistic guidance, peer support, regular feedback and a fertile production environment, which allows member playwrights to hone their skills and explore their craft. The group also provides exposure to the public and the press, professional outreach to the industry, and opportunities for production and publication.
As artists graduate, the Youngblood program welcomes new playwrights into its midst. This year's new members are Karina Billini, Erika Dickerson-Despenza, Gillian Beth Durkee,Michael Feldman, Nadja Leonhard-Hooper, Yilong Liu, Cristina Luzárraga, Megan Chan Meinero, Mona Pirnot, Lizzie Stern, and Sanaz Toossi. These writers join returning Youngblood members Brittany Allen, Will Arbery, Harron Atkins, Kim Davies, Julia Doolittle, Jahna Ferron-Smith, Cory Finley, Gracie Gardner, Dan Giles, Lily Houghton, Daniel K. Isaac, Amanda Keating, Sylvia Khoury, Anchuli Felicia King, Andrew Massey, Mara Nelson-Greenberg, Julia Specht, Edessa Tailo, & Sofya Levitsky-Weitz.
Playwrights whose professional careers began in the Youngblood program have gone on to success at the highest levels of the industry, including Pulitzer Prize winners Annie Baker and Martyna Majok. Other recent grads include Clare Barron (Dance Nation, You Got Older), Jen Silverman (Collective Rage), Leah Nanako Winkler (Kentucky, God Said This), Olivia Dufault (Year of the Rooster, The Tomb of KIng Tot), Robert Askins (Hand To God), and Qui Nguyen (Vietgone).
This season, at least half a dozen Youngblood writers will receive high-profile New York productions, including Mara Nelson Greenberg at the Vineyard, Abby Rosebrock at the Atlantic, Ming Peiffer at Roundabout Underground, and Martyna Majok at New York Theatre Workshop, with two on this year's EST Mainstage: Charly Evon Simpson (Behind the Sheet) and Catya McMullen (Georgia Mertching is Dead). Youngblood's Gracie Gardner won the Relentless Award for her play Pussy Sludge and her play Athena was a New York Times' Critic's Pick; Will Arbery's Plano was produced at Clubbed Thumb's most recent Summerworks, and both the Yale Drama Series Prize winner and runner-up this year are recent Youngblood alumni: Leah Nanako Winkler and Bleu Beckford-Burrell.
success of these writers builds on the outcomes of well-known Youngblood writers like Annie Baker, Amy Herzog, Lucy Alibar, Liz Meriwether, Lloyd Suh, Lucy Thurber, and Christopher Shinn. Youngblood playwrights have been honored with Obie awards, MacArthur Fellowships, Tony Award nominations, Outer Critics Circle Awards, Drama Desk Awards, and Oscar, Emmy, and Golden Globe nominations. They have received residencies at the O'Neill, Sewanee, MacDowell Colony and more, and fellowships such as The Lark's PoNY Fellowship and the Playwrights' Center's Jerome Fellowship. Their work has been seen on film and in television, and many Youngblood writers are featured regularly on The Kilroy's List.
Youngblood will continue to offer their monthly brunch series, where five Youngblood members present new short plays over food, mimosas, and Bloody Marys. The first brunch of the 2018/19 season will be on November 18th, 2018.