Latest News on Kim Davies
Kim Davies News
SMOKE Will Premiere at the Southwark Playhouse in February 2023
by Stephi Wild - Nov 10, 2022
Katy Galloway Productions has announced the London première of Smoke by Kim Davies, at Southwark Playhouse. The production opens on 3 February until 25 February with previews from 1 February.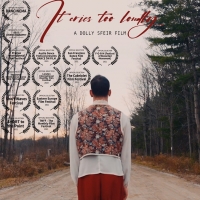 Short Dance Film IT CRIES TOO LOUDLY Sheds Light on Anniversary of Beirut Explosion
by Chloe Rabinowitz - Jul 15, 2021
With the upcoming first anniversary of the Beirut explosion on August 4th, 2020, Abingdon Theatre Company is shedding light on the art that has been created as a result of this tragedy. It Cries Too Loudly explores the overlap between joy and tragedy in her tumultuous home country and the experience of being an emigre.
KPFK's Arts in Review to Air Premiere of Rogue Machine Theatre's Staging Of MINNESOTA and More
by A.A. Cristi - Jun 26, 2021
Arts in Review hosts playwright/actor Justin Tanner an director Lisa James, discussing the premiere of 'ÄúMinnesota,'ÄĚ a one-person play, starring Tanner and directed by James.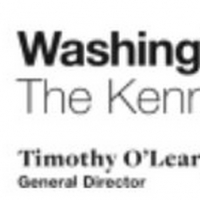 Washington National Opera Presents American Opera Initiative Festival
by Chloe Rabinowitz - Nov 26, 2019
With three original stories-one set in the cramped Bronx apartment of a first-generation immigrant, one following a Beverly Hills family in hot water, and one tracking an eye-opening road trip from a 1958 Chicago neighborhood to Tennessee-Washington National Opera (WNO) presents the eighth season of its acclaimed American Opera Initiative (AOI) with three world premieres January 10, 2020, in the Kennedy Center Terrace Theater.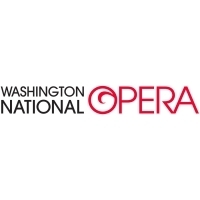 Washington National Opera Announces 2019'Ä"2020 Domingo-Cafritz Young Artists
by Julie Musbach - Jul 1, 2019
Washington National Opera (WNO) announces the roster of emerging artists engaged for the 18th season of its Domingo-Cafritz Young Artist Program, beginning August 26, 2019.
The Drama League Launches FIRST STAGE FESTIVAL This Summer
by Julie Musbach - Jun 18, 2019
The Drama League has announced an inaugural event: First Stage Festival, where new works take their first steps, featuring 10 resident directors who will have 10 hours to focus and manifest a particular moment or element of 10 new works, giving a glimpse into the future of the American Theater.
Tickets Now On Sale For The So-fi Festival At Westbeth
by Julie Musbach - May 7, 2019
The June 2019 So-fi festival announces that it will be presenting works at The Clemente's Los Kabayitos and Flamboyan Theaters (107 Suffolk St. between Rivington & Delancey) and Westbeth (463 West Street between Bethune and West 12th St) June 6th-23rd 2019.

Ensemble Studio Theatre Announces 2018-19 EST/Youngblood New Members
by Julie Musbach - Nov 2, 2018
Ensemble Studio Theatre (EST) along with EST's Youngblood announce new EST/Youngblood members for the 2018-2019 season.
The Muse Project In Association With The Tank Presents MUSINGS At The Flea Theater
by A.A. Cristi - Oct 4, 2018
The Muse Project, in association with The Tank, will present Musings: a collection of Mini Muse presentations at The Flea Theater as a part of their Anchor Partnership. Musings showcases the exciting, fresh, paradigm-shifting storytelling that New York's leading actresses have developed through intensive workshops. The Muse Project gives women performers the time, space, and opportunity to experiment with and explore their fantasy projects. Veteran performer Lynn Cohen will be investigating previously unexplored terrain with collaborator Lewis Black in his piece Dottie's Home. Recent Lucille Lortel nominee Vanessa Aspillaga and Obie winner Jessica Frances Dukes, alongside acclaimed directors Jose Zayas and Seret Scott, will dig into long hungered-for solo work.
Showcase Of New Operas By AOP Emerging Composers And Librettists Announced
by A.A. Cristi - Sep 4, 2018
This fall, contemporary opera producer AMERICAN OPERA PROJECTS (AOP) will present COMPOSERS & THE VOICE: SIX SCENES 2018, a showcase concert of opera scenes from nine artists emerging in the world of contemporary opera. Audiences will get a first look at six wildly different new works invoking diverse settings such as the Arab Spring in Tunisia, a post-apocalyptic future, and a modern college campus and exploring a multitude of themes and concepts, including the emotional minefield of solar flares, the dissonance of fundamentalism in urban and regional communities, and the nature and validity of Opera itself. The composers Matt Browne, Scott Ordway, Frances Pollock, Pamela Stein Lynde, Amber Vistein and Alex Weiser, and librettists Laura Barati, Kim Davies, andSokunthary Svay, were chosen by AOP to spend a year creating new works in its bi-annual fellowship program Composers & the Voice (C&V). The evening will be hosted by C&V Artistic Director Steven Osgood.