Hvordan du kjøper billetter til et Broadway show
Alle guide-bøker forteller deg at hvis du planlegger en tur til New York City, bør det å se et Broadway-forestilling stå på toppen av prioriteringslisten ... og de har rett. The Big Apple tilbyr en rekke museer, restauranter og steder å besøke, og likevel kan ingen av dem sammenlignes med den magien du finner Broadway. Hvis du har planer om å se et Broadway-forestilling på din storbyferie (og det burde du ha), dette er din steg-for-steg veiledning om hvordan du får billetter til det showet som passer best for deg.
Hva er Broadway?
La oss starte forfra. Broadway refererer til hvilken som helst teateropplevelse presentert i et profesjonelt teater midt i sentrum, på Broadway, en gate som går fra nord til sør gjennom Manhattan. Alle show, teaterstykker eller musikaler, som spilles i en av disse 41 teatrene, som befinner seg fra 65th Street til 41st Street, er et Broadway show. Broadway er kjent å ha de aller beste teatrene i landet, og hvis vi tar med Londons West End, i verden.

Avhengig av populariteten deres, spilles enkelte Broadway-forestillinger lengre enn andre. "The Phantom of the Opera", som stadig spiller for et stort publikum fra hele verden, har vært en milepæl på Broadway siden 1988. Andre vil tas av plakaten etter noen måneder eller uker, og dermed blir Broadway-teateret ledig til en ny produksjon.

Mange Broadway-forestillinger, som The Phantom of the Opera, har blitt spilt i andre byer rundt om i verden og på turné, men hvis du ikke har sett den på Majestic Theatre, så har du ikke sett den "på Broadway."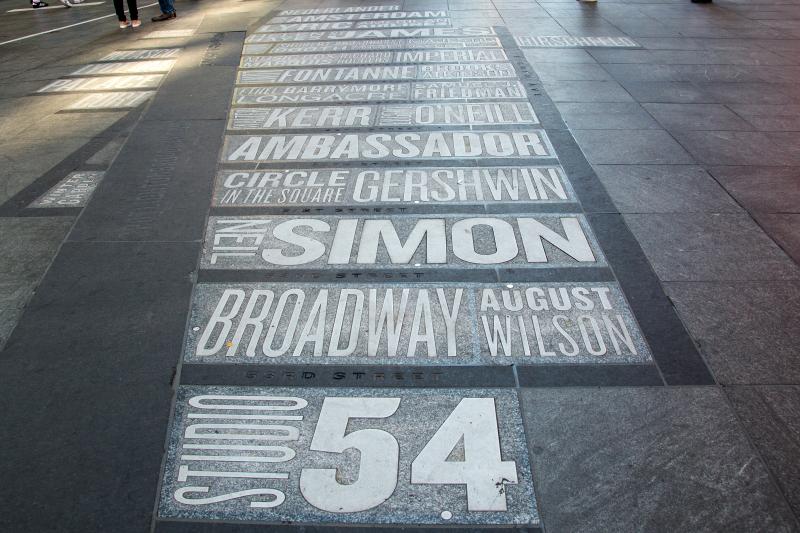 Når spilles Broadway forestillinger?
Hvert Broadway-show har sin egen spillplan, men generelt vises forestillingne åtte ganger i uken, med både kveldsforestillinger og matiné (på ettermiddagen). Mandager er vanligvis "mørke" (stengt) for de fleste, men ikke alle Broadway-produksjoner. Klikk her for en gjeldende spillplan. For fremtidige spilleplaner, besøk den offisielle nettsiden til showet du er interessert i å se.
Hvordan velger jeg et show?
I den travleste Broadway-sesongen kan det være så mange som 41 Broadway show som spilles på samtidig. Generelt kan disse forestillingene deles i to typer med to kategorier: teater og musikal, uroppsetning og nyoppsetning. Hva er forskjellen? Teater er litt som en film, men fremføres "live" på scenen. Musikaler er akkurat som teaterstykker, men inkluderer sang og vanligvis dans. Nyoppsetninger er er nye versjoner av produksjoner som ble skrevet tidligere, og kan være både teater eller musikaler. Uroppsetning spilles for første gang. For eksempel: My Fair Lady spilles for øyeblikket på Broadway på Vivian Beaumont Theatre, men den opprinnelige produksjonen ble stengt på seksti-tallet. Denne nye produksjonen er en nyoppsetning.

Å plukke et show er som å plukke en film som interesserer deg, selv om billettprisen kan være betydelig høyere, så sørg for å gjøre grundig research for å finne et show som passer for deg. Sjekk ut det offisielle nettstedet for en beskrivelse av hva det handler om.
Hvordan kjøper jeg billetter?
For å svare på dette spørsmålet, la oss dele dine behov i tre hovedkategorier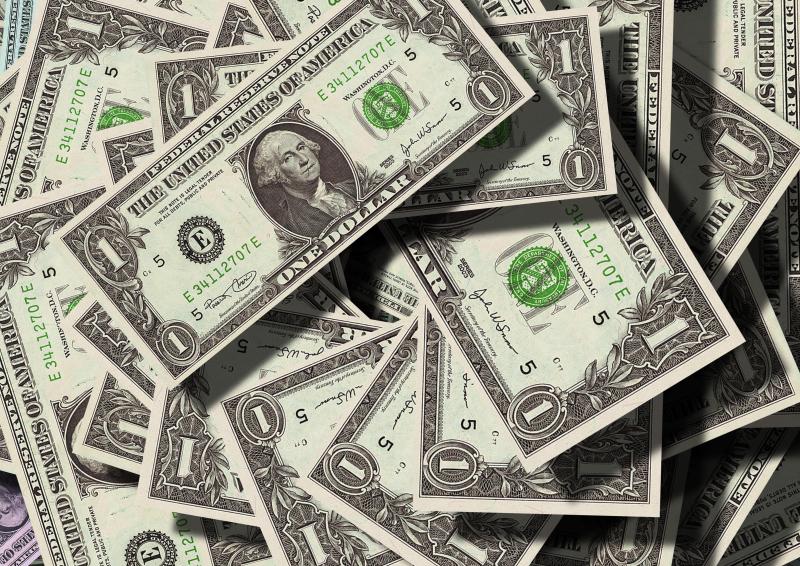 -Hvis du vil ha best mulig plass: Hvis du er virkelig bestemt på å se et spesielt show, og du vil sørge for at setene dine er gode, bør du kjøpe billetter på forhånd via forestillingens offisielle nettside. Noen av Broadways hotteste forestillingene (som for eksempel Harry Potter and the Cursed Child, Dear Evan Hansen, Hamilton, etc.), kan bli utsolgt måneder i forveien, så vær sikker på å kjøpe dine billetter så tidlig som mulig. Noen forestillinger tilbyr til og med rabatter for forhåndskjøp. Ikke sikker på om showet du er interessert i er i høy etterspørsel? Du kan få en bedre ide ved å sjekke ut de nyeste salgstallene.

FORDELER: Bra sete, planlagt på forhånd
ULEMPER: Ofte dyrt

-Hvis du vil spare penger: Broadway-billetter kan være dyre, spesielt hvis du har valgt ut et populært show. Hvis du ønsker å spare litt penger, og liker å ta en sjanse, så vent. De fleste forestillinger tilbyr en form for billett-lotteri eller hastebilletter (rush-tickets), enten det er på teatret eller online. Ulempen? Du må vanligvis vente til samme dag for å komme inn. Du risikerer å ikke ende opp med de beste plassene i teatret, men du får se den samme forestillingen med stor rabatt. Bli oppdatert på alle de siste retningslinjene her.

Du kan også spare penger ved å kjøpe billetter fra TKTS. De finnes på tre steder (på Times Square, South Street Seaport og Lincoln Center). Det er de ikoniske røde bodene og din beste "siste sjanse" til å få billetter med opptil 50% avslag på dagens forestilling. Du vil ikke finne de Broadways mest populære forestillinger på de digitale tavlene, men det er vanligvis mange alternativer (som endres daglig). Pass på: køene kan ofte være lange.

FORDELER: Billige billetter
ULEMPER: Vente i kø, må kjøpe på samme dag som forestilling, risiko for ikke å få billetter i det hele tatt

-Hvis du vil spare tid: Hvis du ikke kjøpte billettene dine online på forhånd, og du ikke vil kaste bort du kunne brukt på sightseeing, venter du på en linje, kan du som regel kjøpe billett til dagens forestilling rett fra teateret. Bare se etter døren til teaterets billettkontor. Når du kommer til glassvinduet, spør den i kassen om det er ledige plasser for den dagen / og klokkeslett de leter etter. Han / hun vil vise deg plass-alternativer som er tilgjengelige for den forestillingen, og du kan velge det som passer deg best. Oftere enn ikke, kan du fortsatt komme inn på forestillingen med en vanlig billett.

FORDELER: Plassene kan være gode
ULEMPER: Plassene kan være dårlige
Hva nå?
Gratulerer! Du er klar det til en Broadway forestilling! En fantastisk teateropplevelse venter deg!

Related Articles View More Norway

Stories

Shows