Christian Ranke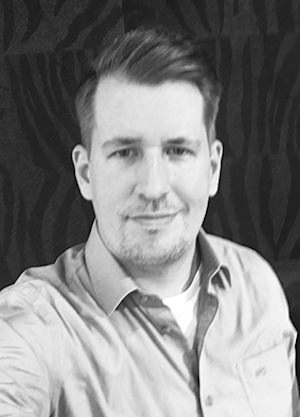 Christian Ranke is the Norwgian translator of such musicals as EVITA, TELL ME ON A SUNDAY, WEST SIDE STORY. He has also translated musicals for regioanal Norwegian productions of THE WITCHES OF EASTWICK, RAGTIME (both Scandinavian premieres).
His roles include Tateh in RAGTIME, The Bishop of Digne/Grantaire (Javert understudy) in LES MISÉRABLES, Michael in the Scandinavian premiere of THE WITCHES OF EASTWICK, Gordon/the Man/ensemble in RENT, the title role in SHREK THE MUSICAL and Professor Callahn in LEGALLY BLONDE.
MOST POPULAR ARTICLES
LAST 30 DAYS
LAST 365 DAYS
BWW Review: FANNY UND ALEXANDER – Original Cast Recording – Haunting Adaptation of Bergman's Classic Movie!

June 14, 2022

Fanny & Alexander was originally slated to open a few years ago, but then the pandemic happened and put all plans on hold, but it finally opened earlier this year. I had the pleasure of witnessing a workshop in Norway back in 2018, so I was eagerly awaiting listening to the end result and it did not disappoint. It's a gripping listen.
---
BWW Review: INTO THE WOODS at Det Norske Teatret – Not Totally Happily Ever After

April 5, 2022

Heidi Gjermundsen Brock gives a smashing performance as the witch in Stephen Sondheim's 'Into the Woods'. While the production is musically impressive this production is sadly underwhelming.
---
BWW Review: THE FULL MONTY at Sarpborg Scene – 'Bares' it All and Suceeds

March 17, 2022

The Full Monty is curious musical. While being essentially a raunchy comedy about six guys who decides to become strippers to escape unemployment and economical despair, it also have the potential to be deeply moving. When done right! And this new production presented in Sarpsborg has done just that... for the most part.
---
BWW Review: SKATTEN PÅ SJØRØVERØYA at Chateu Neuf, Oslo

March 10, 2022

Swaggering pirates, X marks the spot, a chattering parrot, 'Yo-ho-ho and a bottle of rum'? All present in this fun but uneven production. This production of Treasure Island is funny, if not yet quite quick, clear or sufficiently frightening. This adaptation premiered last year at Kulturværste in Stavanger and later in Sarpsborg, and now the pirates have ventured to Oslo. The cast of merry pirates shines and they are this show's strongest suit.
---
BWW Review: SPELET OM TRONA, SESONG 3 by Overspillteatret - Even More Deliciously Dumb!

March 2, 2022

Season two of 'Spelet om trona' came and went last year, so fast that BroadwayWorld never got to see it. But here we are in the same venue almost two years after we saw the first season which we deemed ' Deliciously Dumb'. Well, this is just as dumb and just as delicious.
---
BWW Review: DOLLY OG MEG at Christiania Teater – Hanne Sørvaag Gives a Truly Impressive Power Belting Love Letter to Dolly Parton

February 14, 2022

Dolly Parton's huge catalogue of music, and her larger than life personality got to shine on the stage at Christiania theatre last Thursday. But it was presented not by Dolly, but by one of Norway true talents. Hanne Sørvaag.
---
BWW Review: JERSEY BOYS at Chateau Neuf - Oh, What A Night! Jersey Boys Delivers, Firing on All Cylinders

January 31, 2022

I fell in love with Jersey Boys when I discovered the cast recording back in 2006. That recording turned me into a fan of the group The Four Seasons which I honestly didn't know before this. Granted I knew some of the songs, but I found it fascinating that also 'my elders' didn't really know the group either. Later I learned that they never toured outside the United states. That could be a reason why the band went under the radar. I saw the musical twice in London and once in Las Vegas although my jetlag almost killed that experience. I had to drink four Red Bulls to stay awake. Luckily I did not need any Red Bull during the Norwegian premiere of this show. The show itself was energy booster enough for me.
---
BWW Review: HANNE KROGH IN 'LYKKEN ER Å LA DET SWINGE' – She's Still Got It After Fifty Years!

September 10, 2021

Hanne Krogh is one of Norway's living treasures, and whatever your opinion of her music may be you can't help but become happy when she enters the stage with that big beautiful smile of hers. That smile is contagious!
---
BWW Review: NEXT TO NORMAL at Lørenskog Hus – Still Abnormally Heartbreaking

September 7, 2021

When 'Next to Normal' premiered in Norway back in 2010 it was the very first production to open after the original on Broadway a year and half prior. It was not a replica production, but mimicked it in a lot of ways. It had the three floor structure, endless amount of lightbulbs in the ceilings. This revival, that opened at Lørenskog Hus last Friday, is anything but a replica.
---
BWW Review: MAMMA MIA! at Folketeatret – The Ultimate Feel-Good Show Still Shines!

August 27, 2021

Mamma Mia is the ultimate feel-good-show! it's best to leave your cynicism at the door, forget your worries for an hour or two, and just have a great time. If you're an ABBA fan, that is. If you are not then there is little I can write to persuade you. Read no further!
---
BWW Review (amateur production): BILLY ELLIOT at Lillestrøm Kultursenter – Billy is Flying High!

August 26, 2021

The first Norwegian non-professional production of Billy Elliot is a solid piece of entertainment, and deserves to be seen by the local community. I urge parents to ask their kids to put down the smartphones, iPads and gaming devices for a few hours and go experience Billy Elliot's journey of self-discovery. You parents may learn a thing or two as well, along the way.
---
BWW Review: FIDDLER ON THE ROOF, Flateby Samfunnshus - Fiddler in the Woods

August 17, 2021

There is nothing amateurish about Enebakk Musikkteater's open-air production of 'Fiddler on the Roof' by Jerry Bock and Sheldon Harnick. While some may lack experience in performing, as an ensemble they present a wholesome end-result, with a scenery that is to die for. This review is based on last year's run. It will re-open next week.
---
BWW Review: STARDUST at Chat Noir - Hilde Louise Asbjørnsen Gives Star Power on Every Level

July 4, 2021

Seeing Hilde Louise Asbjørnsen on stage is a good lesson in star power. It feels like she doesn't have to try - she just does, and she does it magnificently. Commanding the audience's attention, never losing it during those ninety minutes of splendor.
---
BWW Feature: REGIONAL BRODWAYWORLD AWARDS OF THE DECADE ANNOUNCED for Norway

January 20, 2021

Winners have been announced for the 2020 BroadwayWorld Norway Awards - which were back bigger than ever, celebrating the best in local theatre of the past decade instead of the past years productions!
---
Video: Meadowlark performed by Martine Tufvesson Lundberg

November 3, 2020

During a pandemic it is wonderfuk that performers (in Norway at least) now have the chance to do intimate concerts with social distancing. Performer Martine Tufvesson Lundberg gives this incredible rendition of Meadowlark (that few have heard of in this country). Listen that beling high-E!! Mats-André Soli on piano and Jan Ragnar Storheim on cello. Enjoy!
---
BWW Review: SPELET OM TRONA, SESONG 1 by Overspillteatret - Deliciously Dumb!

June 25, 2020

Overspillteatret (in English The Overacting Company) has put together a sixty minute version of the first season of 'Game of Thrones' in a hilarious parodic fashion. Jam packed with self-references and deliciously filthy humor.
---
Det Norske Teatret will be streaming 'MUSIKALAR I 100' from 5/29

May 27, 2020

2013 marked Det Norske Teatret's 100th anniversary. To celebrate this occasion the theatre put on a rather intimate production named 'Musikalar i 100' with a small cast presenting moments from their past achievements. The cast included performers such as Hedi Ruud Ellingsen, Heidi Gjermundsen Broch, Gjertrud Jynge, Paul Åge Johannessen and Frank Kjosås. This archival production will be streamed at the theatres webpage from May 29th at 8.00 pm (local time) and will be available for a limited time.
---
BWW Review: CHESS at Folketeatret - Chess Pieces Finally in Place.

February 14, 2020

Just like in the game of Chess it is a big move to give this musical another try due to its uneven track record on stage. In this brand new production of CHESS many of the chess pieces finally falls into place, A lot of it due to of a simplified plot which is character driven and where the music is in the center of attention.
---
Mega Hit Musical MAMMA MIA! Will Return to Oslo in Early 2021

February 4, 2020

Scenekvelder is bringing the mega musical MAMMA MIA! back to Norwegian audiences in the spring of 2021.
---
BWW Review: SÅ SOM I HIMMELEN at Oslo Nye Teater - A Celebration of Life, Love and music!

January 31, 2020

'Så som i himmelen' celebrates life, love and music, and how the music can be essential to rehabilitate what was broken into something stronger. It is also about the value fellowship between people of different social classes and backgrounds. It can make you laugh. It can make you cry. But first and foremost it will make you feel. The producers and creative team of this production has done a masterful job of and should be very proud
---