Back to the Main Page | Browse Local Theatres
---
Latest Norway Reviews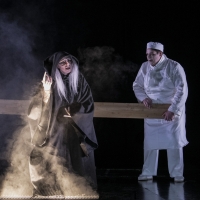 BWW Review: INTO THE WOODS at Det Norske Teatret – Not Totally Happily Ever After
by Christian Ranke - April 05, 2022
Heidi Gjermundsen Brock gives a smashing performance as the witch in Stephen Sondheim's 'Into the Woods'. While the production is musically impressive this production is sadly underwhelming....
BWW Review: THE FULL MONTY at Sarpborg Scene – 'Bares' it All and Suceeds
by Christian Ranke - March 17, 2022
The Full Monty is curious musical. While being essentially a raunchy comedy about six guys who decides to become strippers to escape unemployment and economical despair, it also have the potential to be deeply moving. When done right! And this new production presented in Sarpsborg has done just that...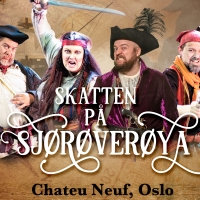 BWW Review: SKATTEN PÅ SJØRØVERØYA at Chateu Neuf, Oslo
by Christian Ranke - March 10, 2022
Swaggering pirates, X marks the spot, a chattering parrot, 'Yo-ho-ho and a bottle of rum'? All present in this fun but uneven production. This production of Treasure Island is funny, if not yet quite quick, clear or sufficiently frightening. This adaptation premiered last year at Kulturværste in Sta...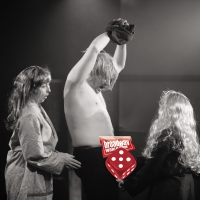 BWW Review: SPELET OM TRONA, SESONG 3 by Overspillteatret - Even More Deliciously Dumb!
by Christian Ranke - March 02, 2022
Season two of 'Spelet om trona' came and went last year, so fast that BroadwayWorld never got to see it. But here we are in the same venue almost two years after we saw the first season which we deemed ' Deliciously Dumb'. Well, this is just as dumb and just as delicious....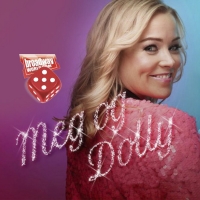 BWW Review: DOLLY OG MEG at Christiania Teater – Hanne Sørvaag Gives a Truly Impressive Power Belting Love Letter to Dolly Parton
by Christian Ranke - February 14, 2022
Dolly Parton's huge catalogue of music, and her larger than life personality got to shine on the stage at Christiania theatre last Thursday. But it was presented not by Dolly, but by one of Norway true talents. Hanne Sørvaag....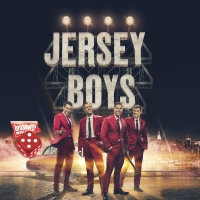 BWW Review: JERSEY BOYS at Chateau Neuf - Oh, What A Night! Jersey Boys Delivers, Firing on All Cylinders
by Christian Ranke - January 31, 2022
I fell in love with Jersey Boys when I discovered the cast recording back in 2006. That recording turned me into a fan of the group The Four Seasons which I honestly didn't know before this. Granted I knew some of the songs, but I found it fascinating that also 'my elders' didn't really know the gro...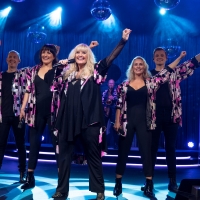 BWW Review: HANNE KROGH IN 'LYKKEN ER Å LA DET SWINGE' – She's Still Got It After Fifty Years!
by Christian Ranke - September 10, 2021
Hanne Krogh is one of Norway's living treasures, and whatever your opinion of her music may be you can't help but become happy when she enters the stage with that big beautiful smile of hers. That smile is contagious!...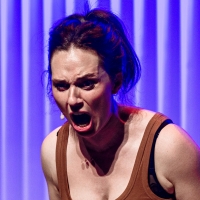 BWW Review: NEXT TO NORMAL at Lørenskog Hus – Still Abnormally Heartbreaking
by Christian Ranke - September 07, 2021
When 'Next to Normal' premiered in Norway back in 2010 it was the very first production to open after the original on Broadway a year and half prior. It was not a replica production, but mimicked it in a lot of ways. It had the three floor structure, endless amount of lightbulbs in the ceilings. Thi...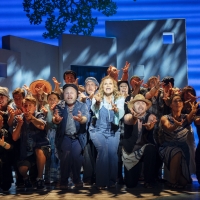 BWW Review: MAMMA MIA! at Folketeatret – The Ultimate Feel-Good Show Still Shines!
by Christian Ranke - August 27, 2021
Mamma Mia is the ultimate feel-good-show! it's best to leave your cynicism at the door, forget your worries for an hour or two, and just have a great time. If you're an ABBA fan, that is. If you are not then there is little I can write to persuade you. Read no further!...
BWW Review (amateur production): BILLY ELLIOT at Lillestrøm Kultursenter – Billy is Flying High!
by Christian Ranke - August 26, 2021
The first Norwegian non-professional production of Billy Elliot is a solid piece of entertainment, and deserves to be seen by the local community. I urge parents to ask their kids to put down the smartphones, iPads and gaming devices for a few hours and go experience Billy Elliot's journey of self-d...