Just Be You Performing Arts to Host Free Acting Workshop and Showcase for Kids
A free workshop for children interested in a career in theatre acting will be hosted by Just Be You Performing Arts, a mentoring and enrichment organization, based in Rahway, NJ, on Saturday April 22, 2017. This marks the 3rd year anniversary of the organization conducting free programs for kids to help them pursue their dreams. The workshop will be held at the Rahway Public Library, 2 City Hall Plaza, Rahway, New Jersey in the auditorium meeting room, from 2:00 to 4:00 p.m.
Founded by seasoned actress, writer and director, Mahogany Reynolds-Clarke, a Rahway resident, Just Be You Performing Arts mission is to provide free to low-cost resources and training to children who desire a career in the arts. Reynolds-Clarke, will teach a fun and interactive workshop on theatre acting to children ages 7 to 17-year's old. Her goal is to share her experiences as an actress and pass along that knowledge to aspiring young artists.
Recently cast as Ruth Younger, in the legendary stage play, "A Raisin in the Sun", written by Lorraine Hansberry that debuted on Broadway in 1959, Reynolds-Clarke will make her mark in this historical role at the Algonquin Arts Theatre in Manasquan, New Jersey on Friday, February 24 - Sunday, February 26, 2017. She was hand selected for this role by the play's director, Darrell Willis. This marks Reynolds-Clarke's second performance in a Lorraine Hansberry production. During her workshop, she will train the children on character development, memorization skills, stage presence, and movement.
"Theatre acting is a lot of hard work. When Mr. Willis cast me for this role, I felt honored to have the chance to portray such a well-rounded character, such as Ruth Younger. A devoted and loving mother who desperately wants a better life for her young son. This is a wonderful experience that I can share with children who are pursuing a theatre acting career. The workshop will give them the necessary skills and tools to become strong actors that create believable characters," said Reynolds-Clarke, who received a Proclamation in 2015 from the Mayor of Rahway, Samson Steinman, for her outstanding work as a performing artist.
Following the workshop, the students will have the opportunity to demonstrate what they've learned, in a free program called "A Showcase of Stars", that will also be held at the Rahway Public Library on April 22. This program allows the children to put to immediate practice the technique skills they will learn during the workshop master class. In 2016, Reynolds-Clarke hosted this free program at the Union County Performing Arts Center Main Stage Café, with a group of children who showcased their talents in dance, acting and singing.
"I was so thankful to Ms. Mahogany for putting this event together. It was a great learning experience for my daughter, Sophie, and she enjoyed herself too!", said Risa Glenn, mother of Sophie Maya Glenn, age 10 of Mountainside, New Jersey; an aspiring musical theatre actress and singer.
For information on how to register for the free workshop and showcase, contact Just Be You Performing Arts via email at: justbeyou.contact@gmail.com. Find more details on Facebook at www.facebook.com/justbeyouperformingarts. They are actively seeking participants ages 7-17 year's old. Both the workshop and showcase is free and open to the general public with advance registration.
More Hot Stories For You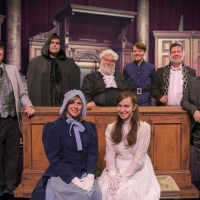 The MTM Players Bring The Comedy Sequel THE TRIAL OF EBENEZER SCROOGE To The Kelsey Theatre Stage

December 1, 2022

Celebrating its 8th year of theatre and second at Kelsey Theatre, The MTM Players bring the sequel comedy penned by local playwright Mark Brown, The Trial of Ebenezer Scrooge to Kelsey Theatre one weekend only Dec 9 - Dec 11, 2022, in West Windsor, NJ for five performances including a rare Sunday evening showing at 7pm.
---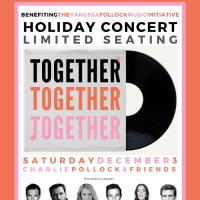 Holiday Concert Fundraiser TOGETHER TOGETHER TOGETHER Announced December 3

December 1, 2022

Pollock Properties Group of Keller Williams and Matt Keane of Guaranteed Rate will present the Holiday Concert Fundraiser Event of the season! Join Charlie Pollock & Friends for this exciting family-friendly night of holiday music & cheer, while raising money for the Vanessa Pollock Music Initiative!
---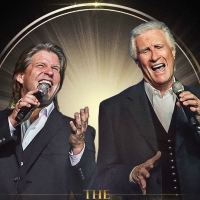 bergenPAC Presents Brian McKnight, Bone Thugs-N-Harmony, A Bronx Tale, and The Righteous Brothers

November 30, 2022

bergenPAC announces new shows coming to its recently renovated theater this Spring: R&B icon Brian McKnight on Thursday, March 23, 2023; rap legends Bone Thugs-N-Harmony on Saturday, April 1, 2023; Chazz Palminteri's one-man show A Bronx Tale on Sunday, April 23, 2023; The Righteous Brothers on Wednesday, May 17, 2023. Tickets go on-sale Friday, Dec. 2, 2022, at 11 a.m.
---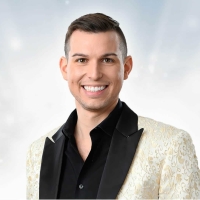 Matt Fraser, America's Top Psychic Medium & MEET THE FRASERS Star is Coming to NJPAC

November 30, 2022

New Jersey Performing Arts Center will welcome Matt Fraser, America's Top Psychic Medium and star of the hit television series Meet The Frasers to the NJPAC stage on Friday, December 9, 2022 at 8:00 p.m.
---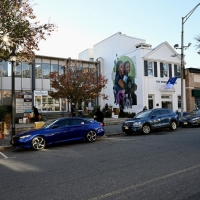 Black Women and Black Suffragists Mural Revealed in Celebration in Englewood

November 30, 2022

The Northern New Jersey Community Foundation's (NNJCF) ArtsBergen hosted the official public reveal of 'The Black Women's Mural' painted by artist Tatyana Fazlalizadeh, in a celebration at the Women's Rights Information Center (WRIC) on November 14. 
---