Photo Flash: First Look at THE HUNCHBACK OF SEVILLE at The Theater Project
Charise Castro Smith's wild new comedy about the "discovery" of the new world and the powerful women standing over Christopher Columbus' shoulder skewers history while satirizing the personality politics of the 21st century. With all the controversy swirling around the Columbus statue in NYC, this outrageous play asks - did he act alone? Or was he just following orders?
Called "a zany trip back in time," HUNCHBACK tells the backstory of Spain's stumbling on to the new world. At the turn of the 16th century, Christopher Columbus has just returned with gold in his pockets and blood on his hands. But the gold is mostly filling the pockets of the Spanish royal family: heir apparent Princess Juana La Loca is a raving lunatic, her Royal Highness Queen Isabella is dying, and her brilliant adopted sister Maxima Terriblé Segunda is living out her life locked away in a tower, until it is decided that the future of the country is in her nerdy, reclusive hands. In a bitingly funny and madcap take on the past, Maxima weaves her way through the best kept secrets of history.
Check out photos from the show below!
Juana, Maxima and Isabella are played by Bev Sheehan (Maplewood), Liz Zazzie (Montclair) and yes, Harry Patrick Christian (Montclair). Their minions are played by Thomas Vorsteg, Will Budnikov, Kelley McAndrews (New York), and Deb Maclean (Glen Ridge).
Tix are $30, with discounts available for students, seniors and NJEA members. Free teacher and school staff tickets are available on Friday, Sept 29 on a first come first served basis. Information and tickets at www.thetheaterproject.org.
Photo credit: Mary Iannelli


Thomas Vorsteg and Will Budnikov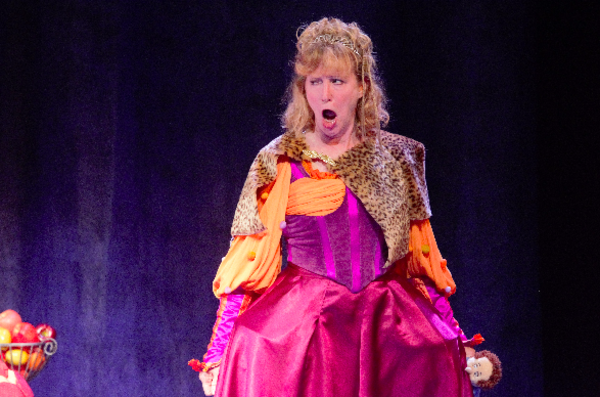 Bev Sheehan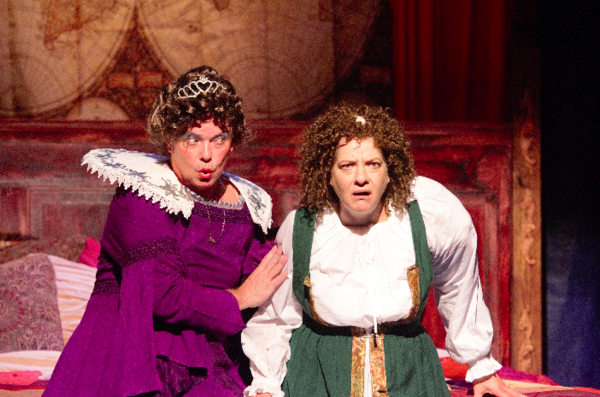 Harry Patrick Christian and Liz Zazzi
Related Articles View More New Jersey

Stories

Shows
More Hot Stories For You