Members Of Chicago, Whitesnake, Billy Joel, and Trans-Siberian Orchestra Featured In New Single From Studio D'Lux
The project aims to produce a modern blend of classic rock and yacht rock, but with added nuances and modern twists that make the music unique and fresh.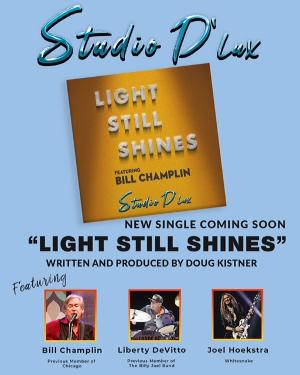 Studio D'lux is a unique musical venture fueled by singer, songwriter and instrumentalist Doug Kistner, who writes and produces all the songs released by the group.
Following the release of their debut single, "Ain't Good Enough," which racked up nearly 70K spotify streams, Studio D'lux has launched their latest single, "Light Still Shines."
The new single features a roster of globally renowned former or current members of the bands Chicago, Whitesnake, TSO, Billy Joel, and more. The project aims to produce a modern blend of classic rock and yacht rock, but with added nuances and modern twists that make the music unique and fresh.
Packing a real punch, the song features former Chicago lead singer, keyboard player and Grammy Award winner, Bill Champlin; legendary Billy Joel drummer Liberty Devitto; and coveted Whitesnake and Trans-Siberian Orchestra guitarist Joel Hoekstra; alongside Kistner, who has performed with TSO, John Waite and more.
A self-titled EP release will follow on December 2nd, 2022, also features Elliot Randall (Steely Dan), Jon Herington (Steely Dan), and Glen Burtnik (Styx).
Studio D'Lux developed from Kistner's collaboration with Bill Champlin. Their single, "There's The Door" hit the Mediabase Activator, the New Music Weekly and National Radio Hits radio airplay charts, while reaching the iTunes sales charts in the UK.
More details can be seen at https://ffm.to/studiodlux.
More Hot Stories For You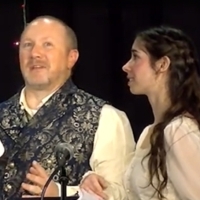 Placer Rep To Present A Holiday Variety Show Featuring Local Performing Artists 

November 25, 2022

Actors, singers, comedians, writers and more will take the stage on December 7 at  Placer Repertory Theater's annual variety show with open mic that celebrates the  completion of Season 2022 on Wednesday, December 7th at Studio E in Lincoln. 
---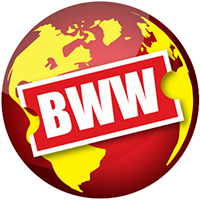 Surflight's Presents Irving Berlin's WHITE CHRISTMAS, December 3-18

November 23, 2022

Surflight Theatre, after a terrific summer and fall season is now thrilled to be presenting the festive and beloved musical White Christmas from December 3-18th.  With spectacular tap dancing and a dazzling score featuring well-known standards including "Blue Skies," "I Love A Piano," "How Deep Is the Ocean", Count Your Blessings and the perennial title song, White Christmas is an uplifting musical perfect to bring joy in the Holiday Season.
---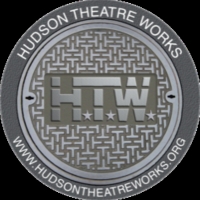 Hudson Theatre Works Presents Its Annual 10 MINUTE PLAY FESTIVAL Benefit

November 23, 2022

Hudson Theatre Works presents its Annual 10 Minute Play Festival benefitting Hudson Theatre Works including new plays by John Patrick Shanley, Richard Vetere, Barbara Blatner, Joanne Hoersch, Zach Weed, Lenny Horst, and Sarah T. Schwab with Robert Funaro of the Sopranos.
---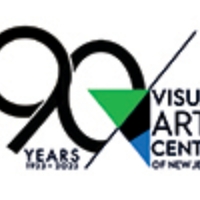 Visual Arts Center Of New Jersey Receives Multiple Grants

November 23, 2022

The Visual Arts Center of New Jersey (VACNJ) recently received multiple grant awards from several funders signifying VACNJ's continued commitment to empowering people to see, make, and learn about art. The grants awarded to the Art Center were:
---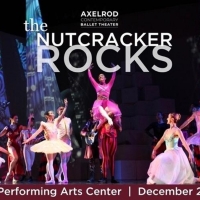 Josh Canfield Joins Axelrod Contemporary Ballet Theater's THE NUTCRACKER ROCKS Beginning On December 2, 2022

November 23, 2022

Josh Canfield, actor and former CBS Survivor contestant will reprise his role as Clara's eccentric rocker Uncle Drosselmeyer in Axelrod Contemporary Ballet Theater (AXCBT)'s THE NUTCRACKER ROCKS! Canfield has appeared on Broadway, Off-Broadway, and at A.R.T., in productions including the Tony Award-winning production of Natasha, Pierre, and the Great Comet of 1812, Doctor Zhivago and the touring Broadway production of Falsettos.
---