CHILDREN OF NORA Will Have World Premiere in Amsterdam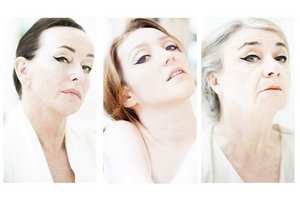 Robert Icke, the major talent of British theatre, wrote and directed a sequel to one of the most influential stage plays in history: Nora (A Doll's House) by Henrik Ibsen. In Children of Nora, Icke focuses on what happened to Nora's children after she slams the door behind her to start a new life. Children of Nora premieres on 5 April in Internationaal Theater Amsterdam.
A Doll's House is the classic play written by Henrik Ibsen about a young woman who realizes that she has lived her entire life for others. Nora chooses independence. The fact that, in the play, she closes the door behind her at the end caused an uproar in those days.
'What effect did this choice have on her children? How did they feel?', Robert Icke wonders. 'What happens to them after their mother leaves? Taking the script of A Doll's House as a point of departure, Children of Nora is about all the things we inherit, but aren't specified in a will.'
Robert Icke is the major talent of British theatre and will be resident director at ITA for the coming years. He made his reputation with much-discussed productions of contemporary adaptations of classics. For the ITA ensemble, he previously wrote and directed an entirely new version of Oedipus Rex that was acclaimed by the public and the press.
Starting in 2020, Robert Icke will be the Ibsen Artist in Residence at ITA, supported by the Philip Loubser Foundation. The Ibsen Artist in residence supports artists with an international reputation to enable them to further their development within ITA.