SHOW
DATES
THEATRE

Avenue Q


Winner of the Tony Triple Crown for Best Musical, Best Score, and Best Book, the hilarious Avenue Q tells the timeless story of a recent
6/24 - 7/10/2022

Het Amsterdams Theaterhuis
Marius van Bouwdijk Bastiaansestraat 54, 1054 SP Amsterdam
Amsterdam



Back to the Main Page | Browse Local Theatres
---
Latest Netherlands Reviews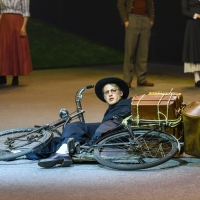 BWW Review: DAGBOEK VAN EEN HERDERSHOND⭐️⭐️⭐️ at MECC Maastricht!
by Chantal Kunst - May 09, 2022
Toneelgroep Maastricht and Albert Verlinde Producties bring us a new production this season, Dagboek van een Herdersbond, based on the Dutch television series by Willy van Hemert, which aired from the late 70's to early 80's. A huge success with 6 million viewers....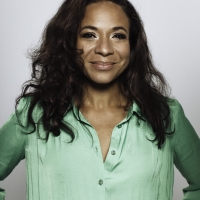 BWW Review: TINA THE TINA TURNER MUSICAL FT. NURLAILA KARIM AS TINA at Beatrix Theater Utrecht
by Chantal Kunst - April 21, 2022
Tina Turner. A legend. One of the most hard working singers in showbizz and still going strong. Legendary and beloved all over the world....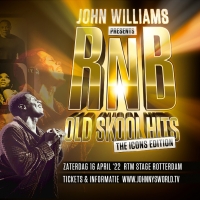 BWW Review: JOHN WILLIAMS PRESENTS RNB OLDSKOOL HITS! ⭐️⭐️⭐️⭐️ at Ahoy Rotterdam
by Chantal Kunst - April 17, 2022
After a successful tour through Dutch theatres, the ultimate venue for this show has proven to be Ahoy. RnB Icons is the ultimate throwback to the 80's, 90's and 00's. FroM Tupac to Boyz II Men, from Madonna to Aaliyah. The crowd is buzzing. The sheer energy in the room is from the get-go!...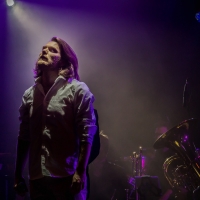 BWW Review: DE PASSIE: A HEAVENLY MIX OF THE CLASSICAL MATTHÄUS PASSION WITH JESUS CHRIST SUPERSTAR!⭐️⭐️⭐️⭐️ at Theater de Flint
by Chantal Kunst - April 15, 2022
The full St. Matthew Passion is 3,5 hours. In general, the Jesus Christ Superstar audience wouldn't be in the MP audience and vice versa. This is a brilliant introduction to both genres, and let's be honest, make the MP more bearable. It's quite a tough musical piece, very Bach, heavy, dramatic, in ...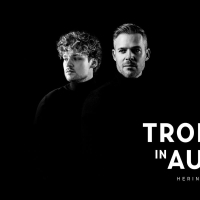 BWW Review: TROMPETTIST OF AUSCHWITZ⭐️⭐️⭐️⭐️ at Leidse Schouwburg!
by Chantal Kunst - April 04, 2022
A black stage. A marble stone, which may or may not be a tombstone. And the oh so familiar barbed wire fences with eerie lampposts. As simple as the decor may be (by Joris van Veldhoven) yet it is very effective.  Lightning design by Coen van der Hoeven contributes to set the scene...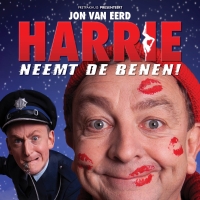 BWW Review: HARRIE NEEMT DE BENEN ⭐️⭐️⭐️ at Goudse Schouwburg - Harrie Vermeulen is back where he belongs…on stage!
by Chantal Kunst - March 23, 2022
It must be said, Jon is the king of physical comedy. In particular, his will he/won't he pole dance act was a treat. His fellow cast members hold their own though. Joey Schalker plays a lovable dum-dum, and the number two as Harrie's partner and nephew Barrie. Margo Dames transforms easily from crud...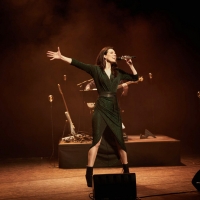 BWW Review: RENEE VAN WEGBERG - HOU ME VAST⭐️⭐️⭐️⭐️ at DeLaMar Theater
by Chantal Kunst - March 01, 2022
Renée van Wegberg. Singer and actress, and she proves to be one of the extraordinary ones. Her show Hou me Vast takes us on a journey through the Dutch repertoire of male beloved vocalists, most of whom are part of Dutch cultural heritage. Toon Hermans and Maarten van Roozendaal are amongst them, bu...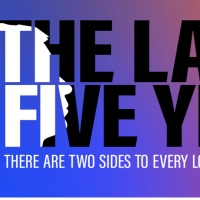 BWW Review: THE LAST FIVE YEARS ⭐️⭐️⭐️⭐️ at Het Amsterdams Theaterhuis!
by Chantal Kunst - December 11, 2021
Orange Theatre Company (Amsterdam's English Language Theatre Company) brings us a beautiful rendition of The Last Five Years, a classic in musical theatre, written and composed by Jason Robert Brown....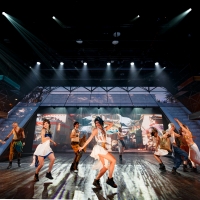 BWW Review: ONE de MUSICAL | A PAINFUL JOURNEY THROUGH EGYPT ⭐️ at Studio's Aalsmeer
by Chantal Kunst - November 28, 2021
Sometimes the life of a theatre critic is hard. Sometimes it's really hard. Unfortunately the latter is the case after seeing One the musical, a show which has been 20 years in the making....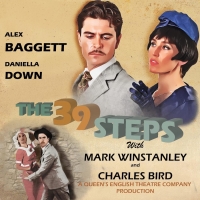 BWW Review: THE 39 STEPS at CC Amstel - a delirious fun ride! ⭐️⭐️⭐️⭐️
by Chantal Kunst - November 25, 2021
...