Photo Coverage: The 2013 First Night Honors Gala Concert
Theater people from throughout Tennessee gathered at Belmont University's Bill and Carole Troutt Theatre on Sunday night for the 2013 First Night Honors to pay tribute to a group of eight remarkable people who have made indelible marks on the theater scene throughout their storied careers. Hosted by Holly Shepherd and Joel Diggs, the gala evening honored the eight leading lights of Tennessee theater as they were recognized as members of the First Night Class of 2013 Honorees.
Founded by Jeffrey Ellis, who is a contributing editor to BroadwayWorld.com, in 1989, The First Night Honors this year recognized the producing team of Maggi Bowden and the late Sue Stinemetz; director/producers and co-founders of Tennessee Women's Theatre Project Maryanna and Chris Clarke; actress/director/writer Jackie Welch; Paul Vasterling, artistic director and CEO of Nashville Ballet; actress/director/educator Mary Jane Harvill; and Nashville Shakespeare Festival co-founder Chambers Stevens, who now lives in Los Angeles and is recognized as a director, actor, playwright and acting coach. A cast of more than 100 performers paid tribute to them in a gala concert on Sunday night, witnessed by a capacity crowd at the Troutt Theatre.
A red carpet event, hosted by Jennifer Richmond and Trey Palmer-joined by Angela Gimlin, Hugh Britt and Cary Street-preceded the Honors concert, which featured more than 100 performers paying tribute to the eight honorees.
Among those performing were: Kate Adams, Abbie Adkerson, Zacarey Adkerson, Christian Albright-Redden, Blair Allison, Delaney Amatrudo, David Arnold, Tate Blunt, Taylor Blunt, Ryan Bowie, Hugh Britt, Daron Bruce, Janette Bruce, Will Butler, Britt Byrd, Naeaidria Callihan, Lynda Cameron-Bayer, Bryce Conner, RandAl Cooper, Douglas Corzine, Trish Crist, Laura Crockarell, Gina D'Arco, Spencer Dean, Nick Fair, Katelyn Michelle Fiorini, Rosemary Fossee, Flynt Foster, Ashton Frey, Kedzie Frey, Theola Futch, LaToya Gardner, Ryan Garrett, Angela Gimlin, Mallory Gleason, Hannah Grant, Corbin Green, Lauri Gregoire, Ben Gregory, Andy Gunn, Nan Gurley, Liddy Hade, Erica Haines, Dajuana Hammond, Britt Hancock, Bailey Hanks, Thomas Harton, Jordan Hartwell, Elizabeth Hayes, Kaylee Hodges, Michael Holder, Dominique Howse, Matt Hunter, Rachel Jackson, BranDon Johnson, Stephen Michael Jones, CJ Jordan, Zae Jordan, Anthony Just, Bonnie Keen, Shane Kopischkee, Warren Langworthy, Amanda Lamb, Mary McCallum, Kevin Mead, Eleanor Mellen, Corrie Miller, Ron Murphy, Tony Nappo, Ginger Newman, Nicholas Oldman, Trey Palmer, Tonya Pewitt, Danny Proctor, Caleb Reynolds, Darin Richardson, Jennifer Richmond, Rob Rodems, Tamiko Robinson, Barbara Jean Rogers, Kayla Rowser, Kimberly Rye, Mollie Sansone, Layne Sasser, Helen Shute-Pettaway, Howard Snyder, Scott Stewart, Cary Street, Memory Strong, Christopher Stuart, Katherine Sandoval Taylor, Logan Steinbarge, Taylor Tracey, Chadwick Ray, Michelle Valenti, Whitney Vaughn, Luciano Vignola, Douglas Waterbury-Tieman, Karissa Wheeler, Jennifer Whitcomb-Oliva, Jessica Wockenfuss, Lane Wright and Kim Yearwood.
The event was written, produced and directed by Jeffrey Ellis, with producers Kate Adams and Holly Shepherd, choreography by Adams and Lauri Gregoire, scenic design by Jim Manning, sound design by Charley Hubbs, lighting design by Nathan Ray and Leah Fincher. Jane Kelley is music director emeritus, with Ginger Newman as associate music director and Vickie Bailey as associate producer. Tyler Henry was production stage manager.
Photographer Johnny Benton, of Nashville's Studio Benton Photography, caught the entire evening with his camera, providing some special portraits of the Honorees in the process.
pictured:
Lauri Gregoire
and Liddy Hade
photos by Johnny Benton/Studio Benton Photography, Nashville


Holly Shepherd

Jennifer Whitcomb-Oliva

Scott Stewart

"You Can't Stop the Beat"

Whitney Vaughn in "You Can't Stop the Beat"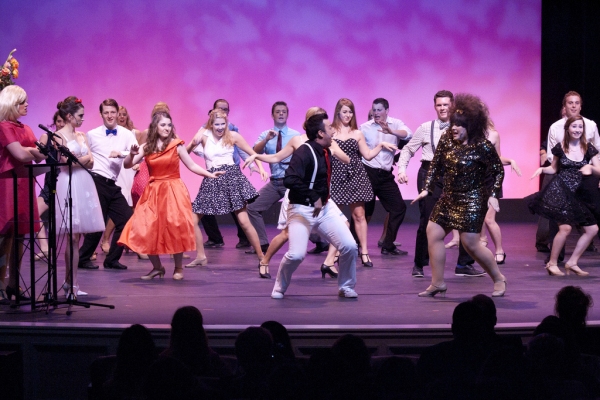 "You Can't Stop the Beat"

Darin Richardson in "You Can't Stop the Beat"

Rosemary Fossee and Trey Palmer in "You Can't Stop the Beat"

Jeffrey Ellis

Nan Gurley

Layne Sasser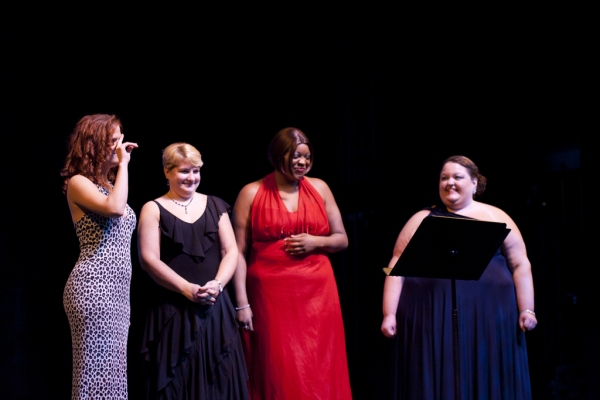 Mallory Gleason, Memory Strong, Jennifer Whitcomb-Oliva and Amanda Lamb sing Stephen Foster's "Hard Times"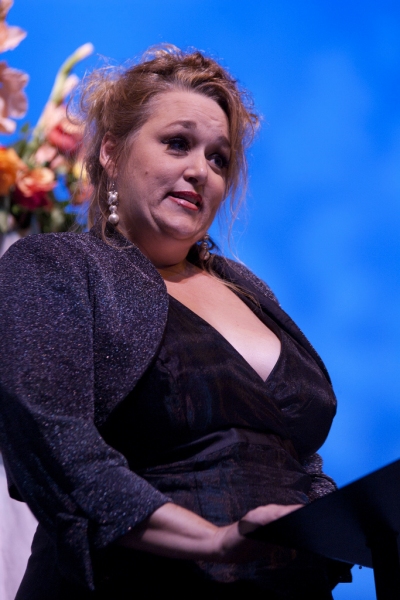 Lynda Cameron-Bayer

Ginger Newman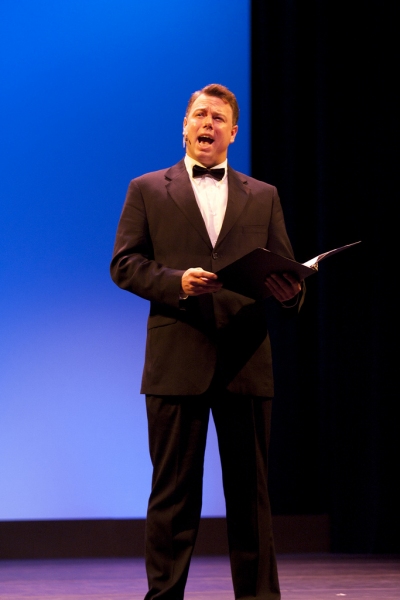 Britt Hancock

Michael Holder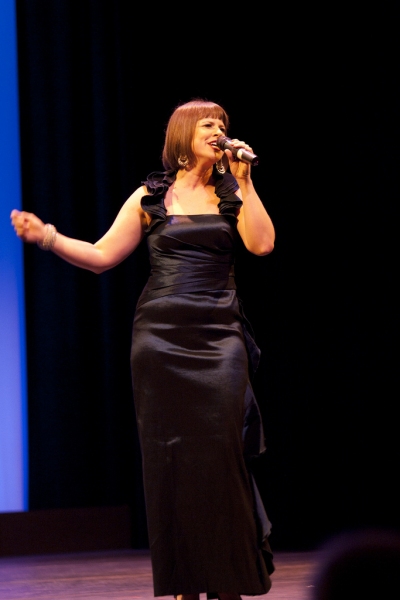 Janette Bruce

Rob Rodems and Ryan Bowie

Bailey Hanks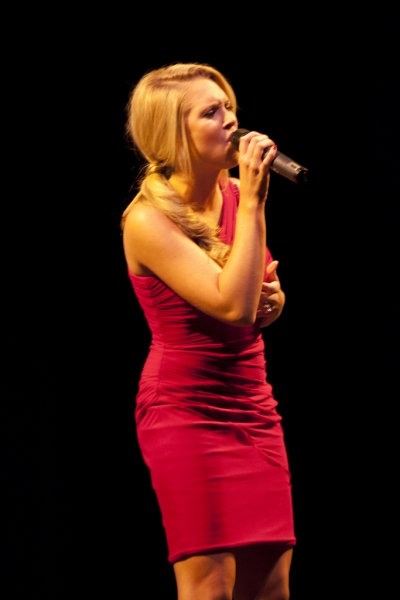 Bailey Hanks

Corbin Green

Kate Adams

The Keeton Theatre's cast performs the finale from Into the Woods

The Keeton Theatre's cast performs the finale from Into the Woods

Michelle Valenti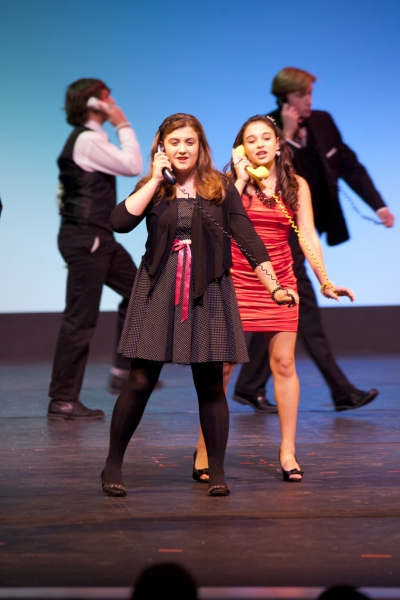 The Renaissance Players' cast of Bye, Bye, Birdie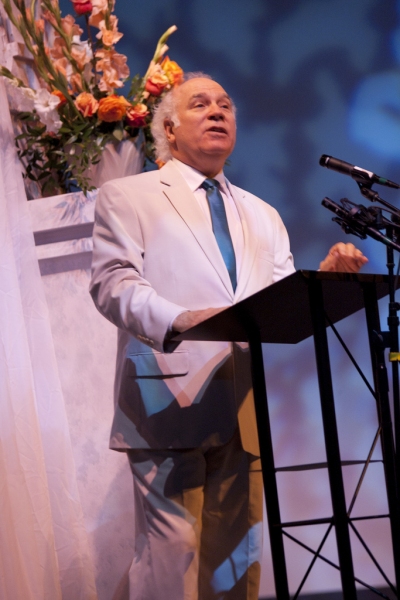 2011 First Night Honoree Danny Proctor

The cast of Crowns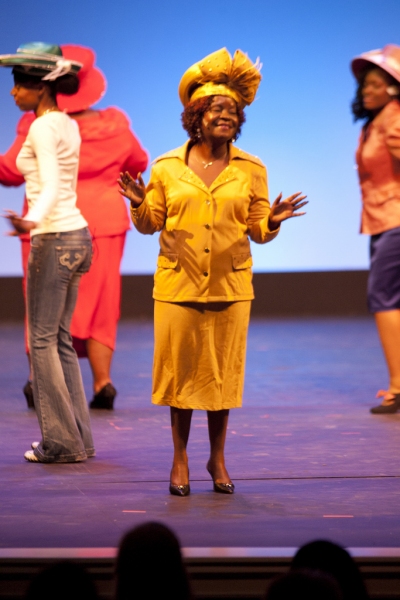 Theola Futch and the cast of Crowns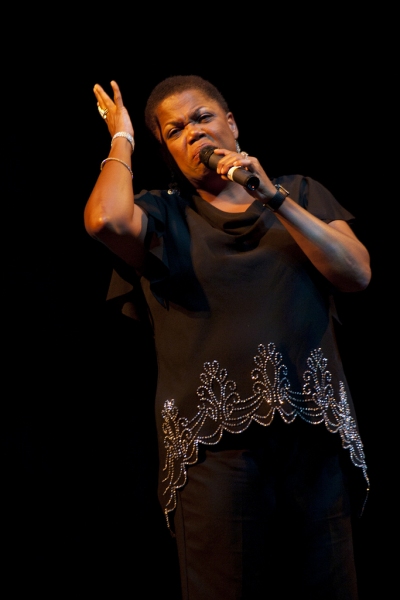 Abby Burke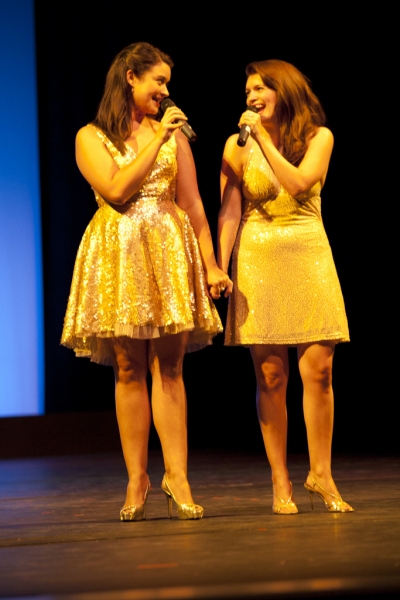 Erica Haines and Jennifer Richmond

Corrie Miller, Daron Bruce, David Arnold, Holly Shepherd, Warren Langworthy and Britt Byrd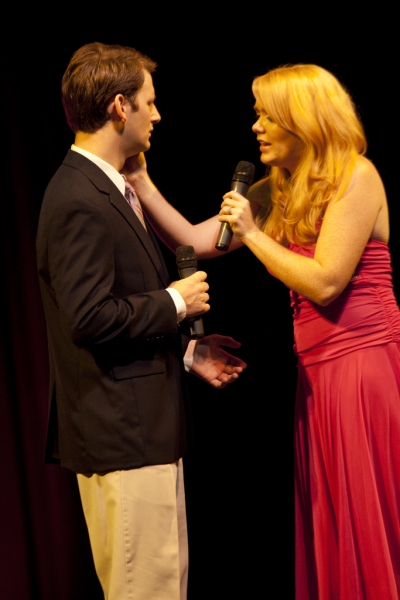 Stephen Michael Jones and Taylor Tracey

Katherine Sandoval Taylor

Holly Shepherd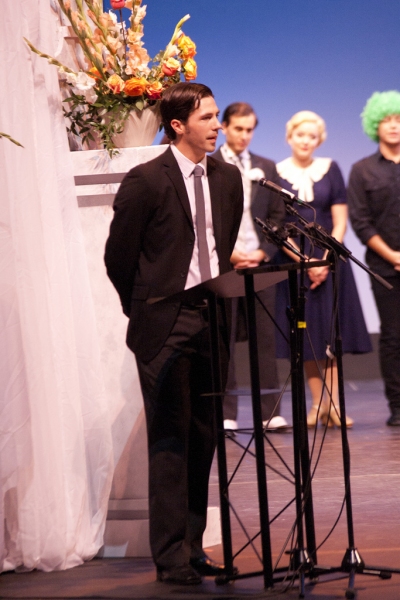 Jon Upleger

Kayla Rowser and Christopher Stuart

Mollie Sansone

Douglas Waterbury-Tieman and Jessica Wockenfuss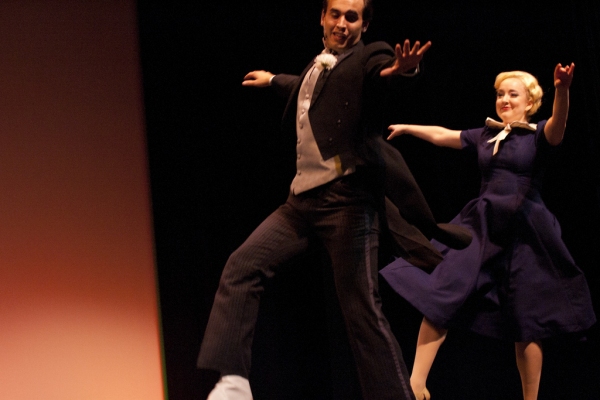 Douglas Waterbury-Tieman and Jessica Wockenfuss

Katelyn Michelle Fiorini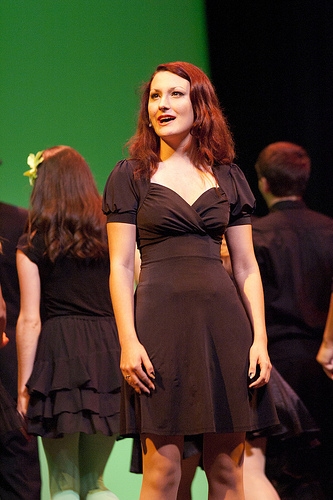 Delaney Amatrudo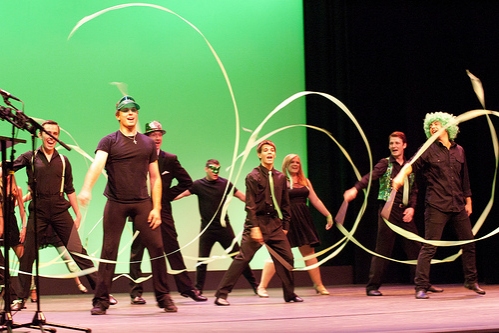 The 2013 Most Promising Actors perform "One Short Day (in the Emerald City)"

Tonny Nappo, Trey Palmer, Holly Shepherd, Thomas Harton and Danny Proctor

The 2013 Most Promising Actors perform "One Short Day (in the Emerald City)"

The opening number: "Brotherhood of Man" featuring Bakari King

The opening number: "Brotherhood of Man" featuring Bakari King

Jeffrey Ellis is a Nashville-based writer, editor and critic, who's been covering the performing arts in Tennessee for more than 35 years. In 1989, Ellis and his partner l... (read more about this author)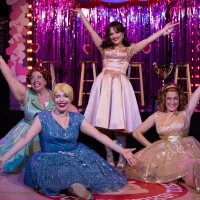 Review: Nostalgic and Warm MARVELOUS WONDERETTES May Be the Cure For What Ails You

November 16, 2022

There's really nothing better for what ails you – particularly on a cold, wet and dreary Sunday afternoon – than a stroll down memory lane, thanks to a tuneful trip to the 1950s and '60s with The Marvelous Wonderettes, a nostalgic and enormously entertaining musical revue by Roger Bean.
---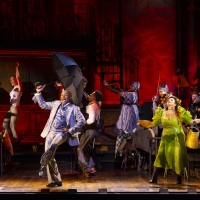 Review: HADESTOWN 'Mesmerizes and Captivates' During Weeklong Stand at Nashville's TPAC

November 2, 2022

Mesmerizing and captivating are just two of the words that might best describe Hadestown, the Tony Award-winning best musical of the truncated 2019-20 Broadway season, which is now commanding ovations of rapturous applause from adoring fans at Nashville's Tennessee Performing Arts Center during an eight-performance run through Sunday, November 6.
---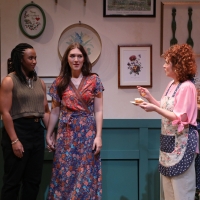 Review: Lauren Shouse's Sublime Direction of THE CAKE Provides Much Food for Thought

October 28, 2022

Lauren Shouse's directorial resume is quite the impressive one and over the years she's helmed productions for Nashville Repertory Theatre that have been justifiably acclaimed both by audiences and critics alike. But despite the notoriety that seems to always accompany a "Lauren Shouse-directed production," perhaps none is more deserved than the accolades that follow in the wake of The Cake, the latest entry on her already stellar list of shows.
---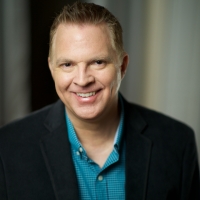 Interview: Award-winning Author Lewis Kempfer On The Publication of 120 SEATS IN A BOILER ROOM

October 10, 2022

Tomorrow – October 11, 2022 – marks yet another momentous day in the history of Boiler Room Theatre, the late and lamented theater company that originally brought professional theater to The Factory at Franklin. 120 Seats in a Boiler Room: The Creation of a Courageous Professional Theater, the latest book by BRT co-founder Lewis Kempfer (who is an award-winning author in addition to his multi-hyphenate theater titles as director-producer-actor-designer), will be released by Amazon.
---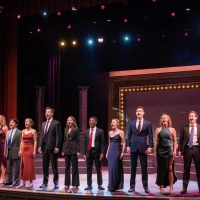 Review: Belmont University Musical Theatre's Inspiring and Astonishing SONDHEIM ON SONDHEIM

October 9, 2022

Since his death in 2021, Stephen Sondheim and his canon of work have justifiably been on the hearts and minds of theater people from around the world, with revivals, retrospectives and remembrances filling the calendars of an amazing range of companies paying homage to the master of contemporary musical theater. Just in time for a new season of productions highlighting the Nashville theater calendar, Belmont University Musical Theatre has chosen the aptly named musical revue Sondheim on Sondheim to launch a two-show semester that honors the genius of the master while showcasing the talents of its roster of musical theater majors who continue to add luster to the program's reputation.
---