Latest News on LaToya Gardner
LaToya Gardner News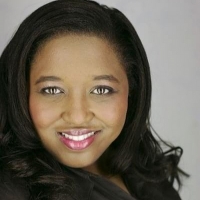 Nashville Community Mourns The Untimely Passing Of Actor/Producer/Writer/Voiceover Artist LAQUITA JAMES
by Jeffrey Ellis - Jun 21, 2021
Members of the theater, film and voice-over communities in Nashville and beyond are still reeling from the news of the passing of LaQuita James, one of the region's most prolific and best-loved artists, who was found dead in her home last Thursday, June 17. Her cause of death remains unknown, but she is thought to have died from natural causes, according to those close to her.

CRITIC'S CHOICE: Add Some Culture & Creativity to Your Life At The Theater This Weekend
by Jeffrey Ellis - May 16, 2019
It's that time of the week, theater lovers! With the weekend set to kick off at any moment - personally, we like to consider Thursday morning at 12:01 a.m. the official start of the weekend (that's directed primarily to the Dowager Countess of Grantham who quite clearly didn't understand what actually constitutes a 'weekend') - so we are back with a few suggestions of our own to help make your job easier. There are some new shows opening, others which are continuing their runs and still more which will be winding up their slate of performances this weekend!

CRITIC'S CHOICE: The Shows and Theater Events To Liven Up Your Weekend Plans
by Jeffrey Ellis - May 9, 2019
It's another busy weekend in Nashville - but when is Music City not packed with events, festivals, affairs? - and we're back with our Critic's Choice recommendations to have you cut through the theatrical flotsam and jetsam and find a cultural opening that's a good fit for your harried lifestyle. Nashville Opera opens its staging of Marc Blitzstein's The Cradle Will Rock at Noah Liff Opera Center, Way Off Broadway Productions unveils its version of Les Liaisons Dangereuses at Music Valley Event Center, Street Theatre Company invites you to the see their staging of Lynn Nottage's Sweat at their new venue on Elm Hill Pike and Nashville Rep continues its celebration of 10 years of The Ingram New Works Festival at Nashville Children's Theatre.
BWW Review: Tennessee Women's Theater Project's Stunning Revival of SISTAS THE MUSICAL
by Jeffrey Ellis - May 4, 2019
Directed with grace and wit by Tennessee Women's Theater Project founder Maryanna Clarke, Sistas the Musical is now onstage through May 19 at The Z. Alexander Looby Theatre, located conveniently just off Rosa Parks Boulevard in north Nashville, a historically black enclave that has been central to the civil rights struggles of the citizens of Tennessee's capital city.

Tennessee Women's Theater Project Revives SISTAS THE MUSICAL for 2019 Run
by Jeffrey Ellis - Apr 23, 2019
Tennessee Women's Theater Project presents the revival of the most popular show in company history when SISTAS the Musical opens at the Z. Alexander Looby Theatre for a May 3-19 run.
Alicia Haymer Directs DETROIT '67 For Actors Bridge
by Jeffrey Ellis - Jan 31, 2017
Alicia Haymer directs the Nashville premiere of Detroit '67 by Dominique Morisseau, as Actors Bridge Ensemble's 21st Season continues February 24-March 4, at the Darkhorse Theater.
First Night's Top Ten of 2017 Announced in Music City
by Jeffrey Ellis - Dec 28, 2016
First Night's Top Ten of 2017 - critic Jeffrey Ellis' annual review of the best in Tennessee theater - were revealed tonight during a live Facebook broadcast at 7:30 p.m. (CST), with Actor's Bridge Ensemble and Studio Tenn/TPAC leading the nods in this year's listing of categories.
The Friday 5 (On Thursday): THOROUGHLY MODERN MILLIE's Samuel & Smith
by Jeffrey Ellis - Jun 9, 2016
Nashville's summer theater season continues its fast clip with tonight's opening of the blockbuster musical Thoroughly Modern Millie at The Larry Keeton Theatre in Donelson. Running through June 25, the tap-happy musical features Keeton favorite Stella London in the title role of Millie Delmount, with Austin Jeffrey Smith and Tyler Samuel playing Jimmy and Miss Dorothy, respectively.
MUSIC CITY CONFIDENTIAL: Inquiring Minds Want to Know the Scoop
by Jeffrey Ellis - May 3, 2016
Hear ye, hear ye…Music City Confidential is back! Which means, of course, that I've heard an awful lot of scuttlebutt since last week's column went live on the interwebs - or, more likely, that I am trying to avoid boring and mundane stuff like packing - I'll let you decide what my motivation truly is...
Nashville Theater Calendar 1/25/16
by Jeffrey Ellis - Jan 25, 2016
Thus, we are happy to present one of our most popular features: The Nashville Theater Calendar, a comprehensive - maybe even exhaustive (lord knows we're exhausted from putting it together, gathering all the info from all over the interwebs!) - listing of theatrical openings for the 2016 season. We'll update the calendar every Monday, clearing out the shows that have closed and adding additional information on the shows still to come.