Latest News on David Arnold
Stage Credits
  [Broadway]
Original Broadway Production, 1935
The Boys
  [New York]
Metropolitan Opera Revival, 1985
Performer
  [New York]
Metropolitan Opera Revival, 1986
Performer
Productions
[West End, 2014]
Music
Writing
Composer
Stage
Performances
  [Broadway]
Original Broadway Production, 1935
The Boys
  [New York]
Metropolitan Opera Revival, 1985
Performer
  [New York]
Metropolitan Opera Revival, 1986
Performer
Productions
Music
Writing
Composer
David Arnold News
Prominent Productions to Develop NAACP Nominated Novel I'M NOT DYING WITH YOU TONIGHT as a Feature Film
by Kaitlin Milligan - Jun 25, 2020
Producer Autumn Bailey-Ford (Through the Glass Darkly, Reach), has secured the film rights to YA novel I'm Not Dying With You Tonight, co-written by activist Kimberly Jones and attorney Gilly Segal.  
San Diego Symphony Announces 2020-2021 Season
by Chloe Rabinowitz - Apr 6, 2020
During the 2020-21 season, the San Diego Symphony will take audiences on a journey of exploration - weaving in themes of nature and immigration that impact our country, borders and beyond.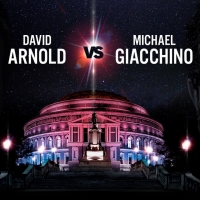 BWW Review: SETTLING THE SCORE, Royal Albert Hall
by Anthony Walker-Cook - Oct 20, 2019
Pub quiz time, and it's the music round. Question one: who composed the scores of Rogue One, The Incredibles 2 and Doctor Strange? Question two: who composed the scores of Godzilla, Good Omens and Independence Day?
BAFTA Introduces a Casting Category, Publishes Rules for 2020
by Kaitlin Milligan - Aug 7, 2019
The British Academy of Film and Television Arts (BAFTA) has today published the rules and timeline for the EE British Academy Film Awards 2020, following its annual review of all categories. BAFTA's Film Committee undertakes this review each year in consultation with a wide range of stakeholders across the industry.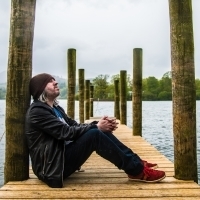 NOSFERATU, BADLY DRAWN BOY, and More Confirmed For Royal Albert Hall's Festival of Film
by Stephi Wild - Jul 23, 2019
Buster Keaton, Badly Drawn Boy and Nosferatu are the latest names confirmed for the Royal Albert Hall's fourth Festival of Film.
BWW Review: MADE IN DAGENHAM at Kulturama
by Annette Stolt - May 9, 2019
Made in Dagenham premiered in London November 9, 2014. Almost 4.5 years later it has it´s opening night Stockholm, Sweden as the adult students at the Musical section at the school Kulturama has chosen it as their spring musical. I think it is fun and very wise to do a musical which has been done before in Sweden as everyone will be able to create their roles without an influence of how it been done before. Although I have seen many musicals in London, I haven't seen this one before. Already at the first tones I thought that this is a musical that I will like as is has happy and positive feeling in the music. The music is written by David Arnold with lyrics by Richard Thomas and the translation into Swedish was made by Johan Schildt.

Boston Landmarks Orchestra Announces Free Summer Concert Series
by Julie Musbach - May 9, 2019
Boston Landmarks Orchestra (LO) under the direction of Music Director Christopher Wilkins, and Executive Director Jo Frances Meyer, announces its 2019 season of free concerts at the DCR's Hatch Memorial Shell on the Esplanade. The free, public concerts will be held every Wednesday evening at 7pm from July 17 to August 21, 2019.
Nashville Rep Reveals 35th Anniversary Season, Leading Off With URINETOWN THE MUSICAL
by Jeffrey Ellis - Apr 19, 2019
On the heels of a year that BroadwayWorld.com called 'their best season ever,' Nashville Repertory Theatre will kick off the celebration of its 35th season with a slate of shows designed to appeal to the most discerning of audiences. Nashville Rep artistic director Rene D. Copeland announced the slate last week during a cocktail party at Cabana restaurant in Hillsboro Village, much to the delight - and applause - of those gathered for the big reveal.

Blade Runner And Live Composer Battle Complete Line-up For Films In Concert
by Stephi Wild - Mar 19, 2019
Two more concerts are announced today as part of the 2019 Films in Concert series at the Royal Albert Hall.
Sydney Symphony Orchestra Presents Casino Royale In Concert
by BWW News Desk - Feb 28, 2019
In collaboration with Film Concert Live!, the Sydney Symphony Orchestra will present the Australian premiere of Casino Royale in Concert on 28 February-1 March, 2019 at the Sydney Opera House.
David Arnold Frequently Asked Questions
How many Broadway shows has David Arnold been in?
David Arnold has appeared on Broadway in 1 shows.
How many West End shows has David Arnold been in?
David Arnold has not appeared in the West End
How many shows has David Arnold written?
David Arnold has written 1 shows including Made in Dagenham (Composer).