Latest News on Mollie Sansone
Mollie Sansone News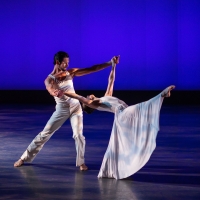 Nashville Ballet to Present Unique Production of Attitude this February
by Stephi Wild - Jan 20, 2022
Nashville Ballet is kicking off the New Year with the return of their popular Attitude series. Known for its game changing choreographers and uniquely Music City collaborations, this season's production offers patrons a one-of-a-kind immersive dance experience.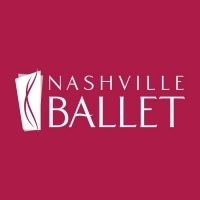 Nashville Ballet Prepares for Return to the Stage
by Chloe Rabinowitz - Nov 6, 2021
The Nashville Ballet is preparing to take the stage once again after a year of challenges that included the global pandemic and water damage to their theatre, Andrew Jackson Hall. 
Smuin Announces Dancers Joining Company For 21/22 Season
by Stephi Wild - Sep 29, 2021
As it returns to live performances, Smuin Contemporary Ballet announces the addition of four new dancers: Stéphano Candreva, Marc LaPierre, Yuri Rogers, and Claire Buehler, who is an apprentice this season.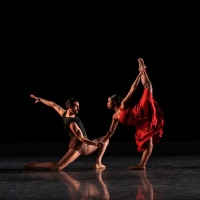 Nashville Ballet Announces 2021-22 Season
by Chloe Rabinowitz - Jun 16, 2021
Fresh off their in-person performances at Ascend Amphitheater as the first performing arts organization in Nashville to return to live events, Nashville Ballet has announced their 2021-22 season, featuring a sensational lineup of in-theater performances and new digital releases that will appeal to a variety of audiences.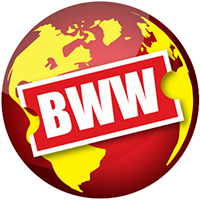 Nashville Ballet TO Present Virtual Season Opener COMMUNITY
by A.A. Cristi - Nov 9, 2020
Nashville Ballet will open its 2020-21 performance season with a virtual production of Community Nov. 20-22. Celebrating the spirit of the city, Nashville Ballet's mixed repertory program will include Artistic Director Paul Vasterling's celebrated Appalachian Spring set to the beloved score by Aaron Copland. Additionally, Community will feature works by three artists whose careers blossomed at Nashville Ballet. 
Nashville Ballet's 35th Season Revealed
by A.A. Cristi - Feb 10, 2020
Dubbed a?oea Nashville miraclea?? by the New York Times, Tennessee's premiere ballet company returns for the 2020a?"2021 season with a spectacular repertoire of fantastic favorites and electrifying new works. With a continued commitment to presenting powerful and transformative art, Nashville Ballet's next season is meant to uplift, inspire, and engage audiences with impeccable storytelling, athleticism, and artistry.

BWW Review: Nashville Ballet's Modern Masters
by Melia Kraus-har - May 1, 2019
I last saw Duo Concertant in 2017, for former New York City Ballet dancer Robbie Fairchild's retirement. Seeing Balanchine's work away from his home excitingly challenged this company. Nashville Ballet dancers are grounded, pliable, almost earthy at times in their approach. Here, they embraced the speed, lightness, and attack required by Balanchine, tag-teamed with the complexity of Stravinsky's score.

STREETCAR NAMED DESIRE Highlights Nashville Ballet's Upcoming 2019-20 Season
by Jeffrey Ellis - Mar 5, 2019
The return of the iconic Shakespearean tragedy Romeo & Juliet, as well as Nashville premieres of Christopher Bruce's Rolling Stones-inspired ballet Rooster and Annabelle Lopez Ochoa's A Streetcar Named Desire are among the highlights of Nashville Ballet's 2019-20 season, announced today.

BWW Review: After 10 Years, Nashville Ballet's NASHVILLE'S NUTCRACKER Dazzles and Delights
by Jeffrey Ellis - Dec 4, 2018
As difficult as it may be to comprehend, Nashville's Nutcracker - Paul Vasterling's beautiful and evocative holiday gift to his adopted hometown - first debuted in 2008 and its return in 2018 only enhances the already stellar reputation of Nashville Ballet as the city's leading arts entity and adds more luster to the glittering resume of its artistic director, who this season celebrates his 20th anniversary leading the company.
BWW Review: Nashville Ballet Brings SEVEN DEADLY SINS To Life at TPAC
by Cillea Houghton - Oct 23, 2018
Always finding unique ways to tell the stories of the world, the Nashville Ballet offered the SEVEN DEADLY SINS for the second year in a row, artistically exploring the darkest depths of our souls.