First Night's Top Ten of 2018 Announced in Nashville Tonight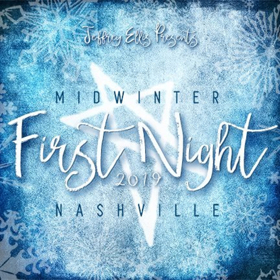 In anticipation of the gala 30th anniversary celebration of The First Night Awards, Tennessee's best and brightest in live theater were revealed tonight as First Night's Top Ten of 2018 - reviewer and critic Jeffrey Ellis' annual recognition for theater in the Volunteer State - were announced during a 7:30 p.m. Facebook Live presentation from Nashville.
Nominees in 22 different categories were announced during the Facebook Live event, with ultimate winners of the 2019 First Night Awards to be recognized during Midwinter's First Night, a raucous night of celebration and entertainment to be held in January. The history of First Night dates back to September 1989, when the first Dare Theatre Awards were presented - which subsequently became known as The First Night Awards in 1990 and which eventually grew to include The First Night Honors in 2010.
Assisting Ellis with the festivities tonight were a group of Nashville theater personalities including Midwinter's First Night hosts Rachel Potter (winner of the 2018 First Night Award for Leading Actress in a Musical for her performance in Chaffin's Barn Theatre's Mamma Mia) and Bradley Gale (2019 First Night Award nominee for Leading Actor in a Musical for Nashville Repertory Theatre's Avenue Q). They will be joined as co-hosts for the January event by Jeremy Benton, currently on tour with Irving Berlin's White Christmas.
Other presenters, who will also be featured during Midwinter's First Night, included Megan Blevins, Kristian Dambrino, Brooke Leigh Davis, Angela Gimlin, Elizabeth Golden, Candace-Omnira Lafayette, Amie Lara, Jon Rogers and David West.
First Night's Top Ten of 2018 (the number of nominees is not, however, limited to ten shows or individuals) in each category, are:
THE THEATERATI OF THE YEAR presented by Jon Rogers
Nancy Allen, Belmont University Musical Theatre
Rene D. Copeland, Nashville Repertory Theatre
Randy Craft, Street Theatre Company
Vali Forrister, Actors Bridge Ensemble
Denice Hicks, Nashville Shakespeare Festival
Nettie Kraft and Graham Mote, The Barbershop Theater
Jim Manning, Set Designer and Director
Bryce McDonald, Cumberland County Playhouse
Chase Miller, Actor
Cheryl White, Actor
Martha Wilkinson, Chaffin's Barn Theatre
Mark David Williams, Center for the Arts
THE MOST PROMISING ACTORS presented by Angela Gimlin
Sevon Askew; Lucas Beckett; Seth Bennett; Brooke Bethel; Samantha Blake; Kamryn Victoria Boyd; Seth Austin Brown; Alex Drinnen; Michael Dunaway; Isaiah Frank; Robin August Fritsch; Elizabeth Golden; Bobby Hogan; Jack Jones; Sam Kell; Jonathan Killebrew; Tori Kocher; Chamberlin Little; Lexie McEntire; Elisha McFarlin; Brianna Middleton; Charlie Munday; Daxton Patrick; Nate Paul; Kayla Petrille; Emma Puerta; Austin Querns; Abbey Rhyne; Virginia Richardson; Liam Searcy; Austin Jeffrey Smith; Nicholas True; Braden Wahl; and Lauren Yawn.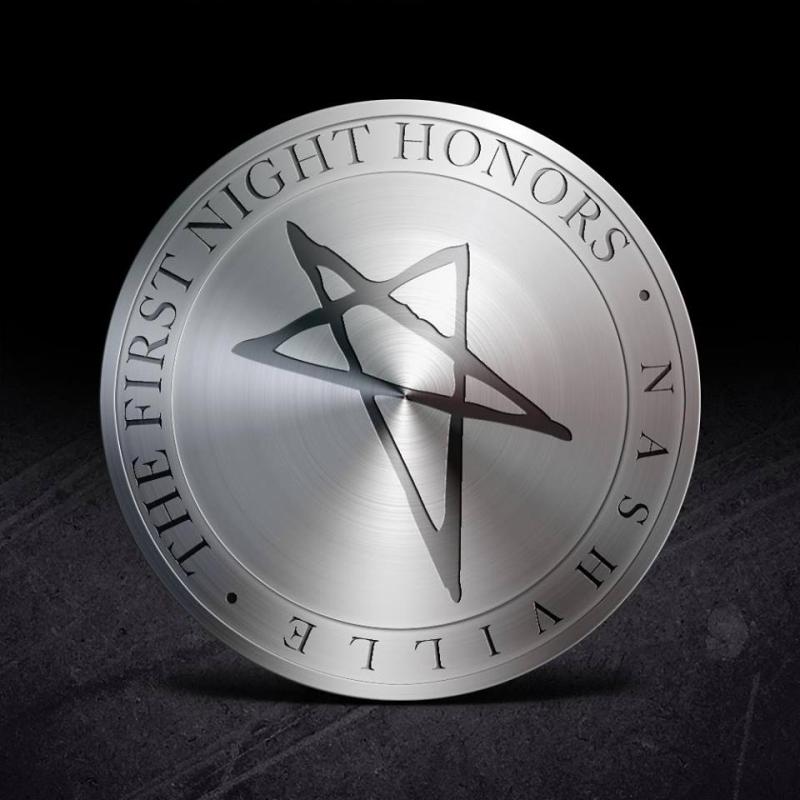 THE TOP PLAYS presented by Amie Lara
A Doll's House, Part 2, Nashville Repertory Theatre
Big Love, The Party
Eclipsed, Street Theatre Company
The Flick, Verge Theatre Company
Frankenstein, Studio Tenn
Hamlet, Nashville Shakespeare Festival
Kimberly Akimbo, Verge Theater Company
Mockingbird, Nashville Children's Theatre
Stupid F-ing Bird, ACT 1
Truth/Dare, Woven Theatre
The Wolves, Actors Bridge Ensemble
THE TOP MUSICALS presented by Elizabeth Golden
Avenue Q, Nashville Repertory Theatre
Brooklyn the Musical, Street Theatre Company
Elf the Musical, Chaffin's Barn Theatre
Hair, Circle Players
Heathers, Center for the Arts
The Hunchback of Notre Dame, Cumberland County Playhouse
The Little Mermaid, Nashville Children's Theatre
Newsies, Circle Players
Newsies, Chaffin's Barn Theatre
Side Show, Belmont University Musical Theatre
Sweeney Todd, the Demon Barber of Fleet Street, Cumberland County Playhouse
Titanic the Musical, Arts Center of Cannon County
Tuck Everlasting, Nashville Children's Theatre
THE TOP DIRECTORS OF A PLAY presented by Rachel Potter
Mark Cabus, Stupid F-ing Bird, ACT 1
Rene D. Copeland, A Doll's House, Part 2, Nashville Repertory Theatre
Alicia Haymer, Eclipsed, Street Theatre Company
Laramie Hearn, Kimberly Akimbo, Verge Theater Company
Denice Hicks, Hamlet, Nashville Shakespeare Festival
Jaclynn Jutting, The Flick, Verge Theater Company
Jaclynn Jutting, The Wolves, Actors Bridge Ensemble
Cori Anne Laemmel, You're Still Here, The Theater Bug
Matt Logan, Frankenstein, Studio Tenn
Ernie Nolan, Mockingbird, Nashville Children's Theatre
THE TOP DIRECTORS OF A MUSICAL presented by Bradley Gale
Darryl Deason and Rachel Jones, The Hunchback of Notre Dame, Arts Center of Cannon County
Rachel Jones, Heathers, Center for the Arts
Bakari King, Brooklyn the Musical, Street Theatre Company
Jason Lewis, Hair, Circle Players
Jim Manning, Newsies, Circle Players
Bryce McDonald, Sweeney Todd, the Demon Barber of Fleet Street, Cumberland County Playhouse
Ernie Nolan, The Little Mermaid, Nashville Children's Theatre
Ernie Nolan, Tuck Everlasting, Nashville Children's Theatre
Martha Wilkinson, Elf the Musical, Chaffin's Barn Theatre
Mark David Williams, The Little Mermaid, Center for the Arts
THE TOP MUSICAL DIRECTORS presented by David West
Jo Lynn Burks, Side Show, Belmont University Musical Theatre
Randy Craft, Brooklyn the Musical, Street Theatre Company
Randy Craft, The Burnt Part Boys, Street Theatre Company
Kelsi Fulton, Godspell, Lipscomb University Theatre
Allison Hall, Titanic the Musical, Arts Center of Cannon County
DaJuana Hammonds, Newsies, Circle Players
Robert Hiers, The Hunchback of Notre Dame, Arts Center of Cannon County
Stephen Kummer, Beauty and the Beast, Studio Tenn
Rollie Mains, Newsies, Chaffin's Barn Theatre
Ron Murphy, Sweeney Todd, the Demon Barber of Fleet Street, Cumberland County Playhouse
David Weinstein, Tuck Everlasting, Nashville Children's Theatre
THE TOP CHOREOGRAPHERS presented by Rachel Potter
Billy Ditty, Grease, Studio Tenn
Brittany Griffin, The Little Mermaid, Center for the Arts
Leila Jones, Holiday Inn, Cumberland County Playhouse
Tosha Pendergrast, Hair, Circle Players
Tosha Pendergrast, Newsies, Circle Players
Anna Perry, On The Town, Belmont University Musical Theatre
Ernie Nolan, The Little Mermaid, Nashville Children's Theatre
Kari Smith, Godspell, Lipscomb University Theatre
Everett Tarlton, Elf the Musical, Chaffin's Barn Theatre
Everett Tarlton, Newsies, Chaffin's Barn Theatre
THE TOP ENSEMBLES IN A PLAY presented by Brooke Leigh Davis
A Doll's House, Part 2, Nashville Repertory Theatre
Big Love, The Party
Eclipsed, Street Theatre Company
The Flick, Verge Theater Company
Hamlet, Nashville Shakespeare Festival
Hedda Gabler, Second Stage Student Theatre
Kimberly Akimbo, Verge Theater Company
A Midsummer Night's Dream, Nashville Shakespeare Festival
Steel Magnolias, The Larry Keeton Theatre
Stupid F-ing Bird, ACT 1
The Wolves, Actors Bridge Ensemble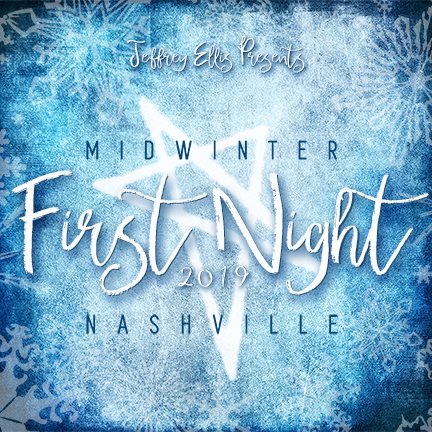 THE TOP ENSEMBLES IN A MUSICAL presented by Candace-Omnira Lafayette
Avenue Q, Nashville Repertory Theatre
Beauty and the Beast, Studio Tenn
Elf the Musical, Chaffin's Barn Theatre
Godspell, Lipscomb University Theatre
Hair, Circle Players
Heathers, Center for the Arts
Holiday Inn, Cumberland County Playhouse
The Little Mermaid, Nashville Children's Theatre
Newsies, Chaffin's Barn Theatre
Newsies, Circle Players
Sweeney Todd, the Demon Barber of Fleet Street, Cumberland County Playhouse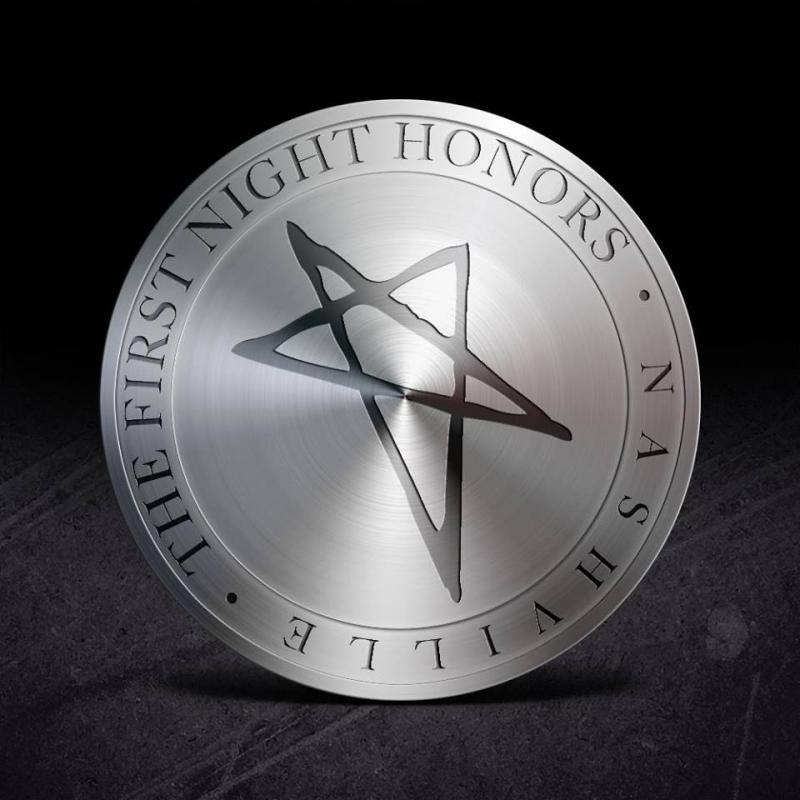 THE TOP LEADING ACTRESSES IN A MUSICAL presented by Kristian Dambrino
Kamryn Victoria Boyd, Beauty and the Beast, Circle Players
Catherine Birdsong, The Little Mermaid, Nashville Children's Theatre
Megan Murphy Chambers, Avenue Q, Nashville Repertory Theatre
Brooke Leigh Davis, Brooklyn the Musical, Street Theatre Company
Diana DeGarmo, Grease, Studio Tenn
Kaylea Frezza, Heathers, Center for the Arts
Arden Guice and Macy Medford, Side Show, Belmont University Musical Theatre
Hatty Ryan King, Beauty and the Beast, Studio Tenn
Jamie London, Annie, The Larry Keeton Theatre
Melissa Silengo, Newsies, Circle Players
Weslie Webster, Sweeney Todd, the Demon Barber of Fleet Street, Cumberland County Playhouse
THE TOP LEADING ACTORS IN A MUSICAL presented by Megan Blevins
Seth Bennett, The Burnt Part Boys, Street Theatre Company
Chase Cooksey, Newsies, Chaffin's Barn Theatre
Bradley Gale, Avenue Q, Nashville Repertory Theatre
Ross Griffin, The Hunchback of Notre Dame, Cumberland County Playhouse
Matthew Henry, The Hunchback of Notre Dame, Arts Center of Cannon County
Terrell Hunt, Brooklyn the Musical, Street Theatre Company
Patriq James, Godspell, Lipscomb University Theatre
Chase Miller, Elf the Musical, Chaffin's Barn Theatre
Jason Ross, Sweeney Todd, the Demon Barber of Fleet Street, Cumberland County Playhouse
David West, Hair, Circle Players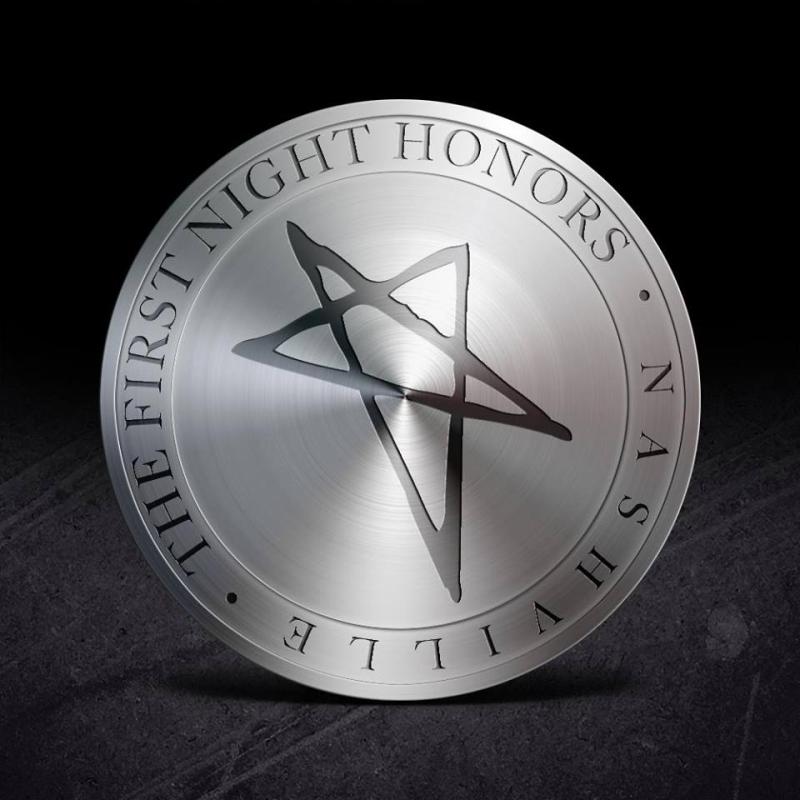 THE TOP LEADING ACTRESSES IN A PLAY presented by David West
Brianna Booker, Eclipsed, Street Theatre Company
Tricia Cast, Kimberly Akimbo, Verge Theater Company
Rebecca Keeshin, Mockingbird, Nashville Children's Theatre
Marguerite Lowell, Doubt: A Parable, Studio Tenn
Kristin McCalley, Big Love, The Party
Tamara Scott, Stupid F-ing Bird, ACT 1
Helen Olaketi Shute-Pettaway, The Little Foxes, ACT 1
Virginia Richardson, You're Still Here, The Theater Bug
Tamiko Robinson Steele, The 12 Dates of Christmas, Tennessee Women's Theater Project
Rebekah Stogner, Truth/Dare, Woven Theatre
Cheryl White, A Doll's House, Part 2, Nashville Children's Theatre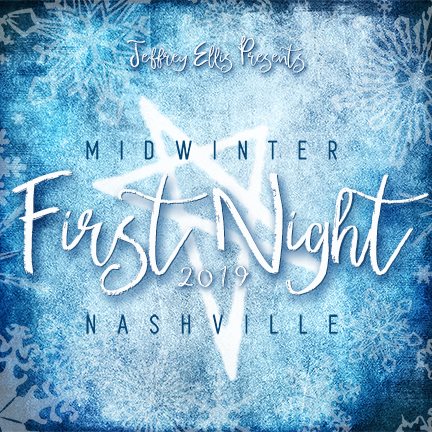 THE TOP LEADING ACTORS IN A PLAY presented by Amie Lara
Chip Arnold, Inherit the Wind, Nashville Children's Theatre
Samuel Ashdown, Hamlet, Nashville Shakespeare Festival
Diego Gomez, Stupid F-ing Bird, ACT 1
David Ian Lee, Smart People, Nashville Repertory Theatre
Euriamis Losada and Jared Reinfeldt, Frankenstein, Studio Tenn
Brent Maddox, Doubt: A Parable, Studio Tenn
Bradley Moore, The Boys in the Band, Jeffrey Ellis Presents
Tony Nappo, The Flick, Verge Theater Company
Brian Russell, Inherit the Wind, Nashville Repertory Theatre
Eric Pasto-Crosby, Mockingbird, Nashville Children's Theatre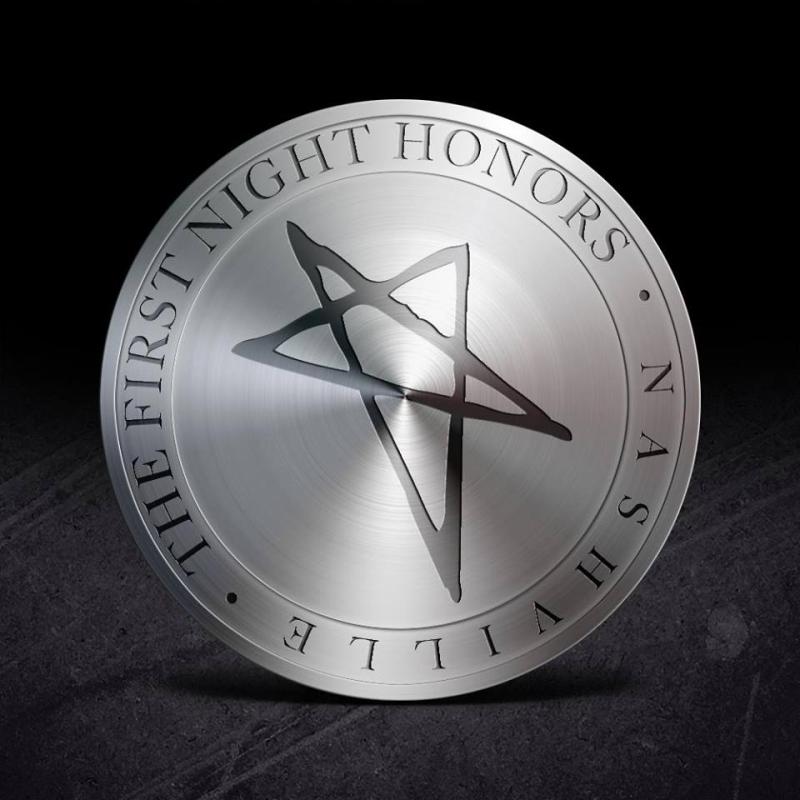 THE TOP SUPPORTING ACTRESSES IN A MUSICAL presented by Megan Blevins
Harli Cooper, Sweeney Todd, the Demon Barber of Fleet Street, Cumberland County Playhouse
Abby Docherty, On the Town, Belmont University Musical Theatre
Hannah Hays, Holiday Inn, Cumberland County Playhouse
Piper Jones, The Little Mermaid, Nashville Children's Theatre
Lauren Marshall, Sweeney Todd, the Demon Barber of Fleet Street, Cumberland County Playhouse
Melinda Paul, Avenue Q, Nashville Repertory Theatre
Kayla Petrille, The Burnt Part Boys, Street Theatre Company
Emma Puerta, Heathers, Center for the Arts
Haley Ray, Spamalot, Center for the Arts
Kelli Turner, The Little Mermaid, Center for the Arts
Jennifer Whitcomb-Oliva, Tuck Everlasting, Nashville Children's Theatre
Martha Wilkinson, Newsies, Chaffin's Barn Theatre
THE TOP SUPPORTING ACTORS IN A MUSICAL presented by Elizabeth Golden
Paul Baswell, Beauty and the Beast, Studio Tenn
Isaac Brotzman, The Little Mermaid, Nashville Children's Theatre
Teal Davis, Brooklyn the Musical, Street Theatre Company
Blake Graham, Sweeney Todd, the Demon Barber of Fleet Street, Cumberland County Playhouse
Chris Hallowes, Holiday Inn, Cumberland County Playhouse
Britt Hancock, The Hunchback of Notre Dame, Cumberland County Playhouse
Bobby Hogan, Newsies, Chaffin's Barn Theatre
Jonah M. Jackson, Avenue Q, Nashville Repertory Theatre
Jack Jones, Hello, Dolly!, Arts Center of Cannon County
Elisha McFarlin, Titanic the Musical, Arts Center of Cannon County
Nicholas Page, Hair, Circle Players
Nick True, The Little Mermaid, Center for the Arts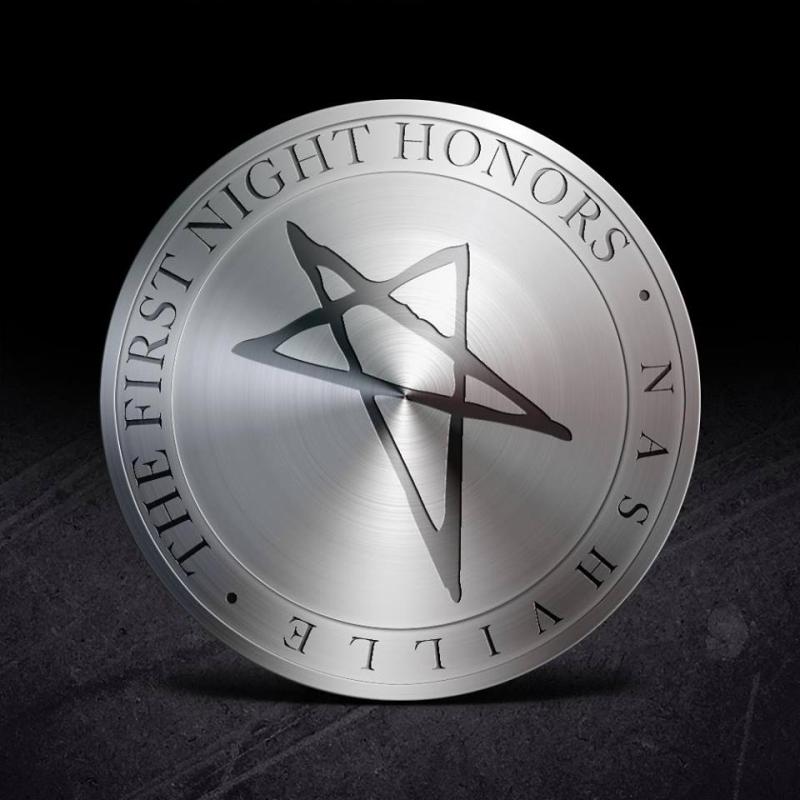 THE TOP SUPPORTING ACTRESSES IN A PLAY presented by Jon Rogers
Lauren Berst, You're Still Here, The Theater Bug
Rona Carter, A Doll's House, Part 2, Nashville Repertory Theatre
Meredith Daniel, Steel Magnolias, The Larry Keeton Theatre
Corrie Green, A Doll's House, Part 2, Nashville Repertory Theatre
Denice Hicks, A Midsummer Night's Dream, Nashville Shakespeare Festival
Candace-Omnira Lafayette, Eclipsed, Street Theatre Company
CJ Tucker, The Wolves, Actors Bridge Ensemble
Sheleana Walden, Eclipsed, Street Theatre Company
Cheryl White, Hamlet, Nashville Shakespeare Festival
Melissa Williams, The Bad Seed, Towne Centre Theatre
Ashley Wolfe, Marian, or the True Adventures of Robin Hood, Actors Bridge Ensemble and Wild Card Productions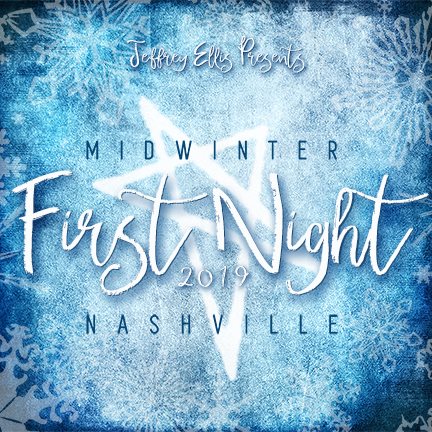 THE TOP SUPPORTING ACTORS IN A PLAY presented by Angela Gimlin
Lucas Beckett, Kimberly Akimbo, Verge Theater Company
Lee Daniel, Stupid F-ing Bird, ACT 1
Sam Douglas, A Midsummer Night's Dream, Nashville Shakespeare Festival
Taylor James Foster, The Pillowman, ACT 1
Galen Fott, A Doll's House, Part 2, Nashville Repertory Theatre
Isaiah Frank, You're Still Here, The Theater Bug
Mackenzie Smith, Marian, or the True Adventures of Robin Hood, Actors Bridge Ensemble and Wild Card Productions
David Wilkerson, Kimberly Akimbo, Verge Theater Company
Garris Wimmer, Frankenstein, Studio Tenn
Jacob York, Inherit the Wind, Nashville Repertory Theatre
THE TOP COSTUME DESIGNERS presented by Kristian Dambrino
Miriam Creighton, Elf the Musical, Chaffin's Barn Theatre
Colleen Garatoni, A Midsummer Night's Dream, Nashville Shakespeare Festival
Denese Evans Kelly, Newsies, Circle Players
Matt Logan, Frankenstein, Studio Tenn
Matt Logan, Grease, Studio Tenn
Robin L. McGee, The Little Mermaid, Nashville Children's Theatre
Lisa McLaurin, The Little Mermaid, Center for the Arts
Andy Wallach, Holiday Inn, Cumberland County Playhouse
Andy Wallach, Sweeney Todd, the Demon Barber of Fleet Street, Cumberland County Playhouse
Ashley Wolfe, Brooklyn the Musical, Street Theatre Company
THE TOP LIGHTING DESIGNERS presented by Brooke Leigh Davis
Aaron Braun, The Wolves, Actors Bridge Ensemble
Daniel DeVault, Hair, Circle Players
Annmarie Duggan, Holiday Inn, Cumberland County Playhouse
Katie Gant, Elf the Musical, Chaffin's Barn Theatre
Paul Gatrell, The Flick, Verge Theater Company
Mary Hankins, Newsies, Chaffin's Barn Theatre
Scott Leathers, The Little Mermaid, Nashville Children's Theatre
Scott Leathers, Mockingbird, Nashville Children's Theatre
Stephen Moss, Frankenstein, Studio Tenn
Stephen Moss, Godspell, Lipscomb University Theatre
Thom Roberts, Side Show, Belmont University Musical Theatre
Jeremiah Stuart, Sweeney Todd, the Demon Barber of Fleet Street, Cumberland County Playhouse
THE TOP SCENIC DESIGNERS presented by Candace-Omnira Lafayette
Andy Bleiler, Godspell, Lipscomb University Theatre
Will Butler, The Burnt Part Boys, Street Theatre Company
Gary C. Hoff, Inherit the Wind, Nashville Repertory Theatre
Nettie Kraft, The Flick, Verge Theater Company
Matt Logan, Frankenstein, Studio Tenn
Jim Manning, Newsies, Circle Players
Cutis Phillips, Holiday Inn, Cumberland County Playhouse
Tom Tutino, Sweeney Todd, the Demon Barber of Fleet Street, Cumberland County Playhouse
Court Watson, The Little Mermaid, Nashville Children's Theatre
Court Watson, Mockingbird, Nashville Children's Theatre
THE TOP SOUND DESIGNERS presented by Bradley Gale
Emilia Adams, The Wolves, Actors Bridge Ensemble
Matt Bundy, Holiday Inn, Cumberland County Playhouse
Matt Bundy, Sweeney Todd, the Demon Barber of Fleet Street, Cumberland County Playhouse
Corey Callis, Godspell, Lipscomb University Theatre
Randy Craft, Side Show, Belmont University Theatre
Eliza Garrity and Darin Pegram, Frankenstein, Studio Tenn
Kyle Odom, The Flick, Verge Theatre Company
Daxton Patrick, The Hunchback of Notre Dame, Arts Center of Cannon Countyk
Ned Singh, Avenue Q, Nashville Repertory Theatre
Joanna Lynne Staub, Mockingbird, Nashville Children's Theatre