Latest News on Stephen Kummer
Stephen Kummer News
Review: Studio Tenn Collaborates with TPAC for 2022-23 Season Opener of AIDA IN CONCERT at Polk Theatre
by Jeffrey Ellis - Oct 1, 2022
Studio Tenn – the Franklin-based professional theater company – launches its 2022-23 season in collaboration with Tennessee Performing Arts Center for a concert staging of Elton John and Tim Rice's Aida, playing for just two nights at TPAC's James K. Polk Theatre September 30 and October 1. Under the direction of Studio Tenn artistic director Patrick Cassidy (who shares duties with co-director and choreographer Gerry McIntyre), Aida features a starry cast of actors with Broadway pedigrees (Jackie Burns and Rex Smith), along with some of Music City's most beloved stage veterans (Bakari Jamal King and Mark Cabus) and featuring the stunning triumph of a young woman who audiences have watched grow up on Nashville stages (Maya Riley) in the title role.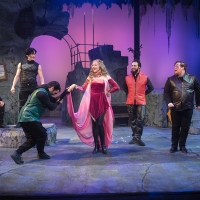 BWW Review: David Lee's 'Sparkling and Winning' Adaptation of LERNER AND LOEWE'S CAMELOT at Studio Tenn
by Jeffrey Ellis - May 7, 2022
Lerner and Loewe's Camelot, the 1960 musical based on the legend of King Arthur and his knights of the round table and adapted from the T.H. White novel The Once and Future King, is now onstage in Franklin, in an entertaining, sparkling and winningly fast-paced rendition from Studio Tenn. Under the direction of Broadway veteran Phillip William McKinley (The Boy From Oz, Spiderman: Turn Off the Dark) who, with his creative team, brings to life the show's 2010 update by multiple Emmy Award-winning, multi-hyphenate television producer David Lee (Frasier, Wings, The Jeffersons).
BWW Review: Studio Tenn's 19-20 Season Opens With High-Spirited MAMMA MIA!
by Jeffrey Ellis - Aug 28, 2019
Directed with his signature creative flair, boundless imagination and penchant for fun by Benji Kern, Studio Tenn's interim artistic director, Mamma Mia! features a stellar cast of performers bringing the show to life with the expected verve and energy that the ABBA score virtually demands. Led by Erica Aubrey as Donna and Emily Urbanski as her daughter Sophie, Studio Tenn's production is vibrant, colorful and energetic, tapping into the universal appeal of the music thanks to music director/conductor Stephen Kummer and his seven member band who perform the score with consummate professionalism and more than a little Disco-era panache.

BWW Review: Studio Tenn's Holiday Season Offering of BEAUTY AND THE BEAST
by Jeffrey Ellis - Dec 14, 2018
Before Broadway comes calling for Hatty Ryan King, the young Nashville actress with an enviable resume (the Lipscomb University sophomore is a Spotlight Award winner, was a finalist for The Jimmy Award, has worked with theater companies both community-oriented and professional and has proven herself a capable leading player along the way), you might want to get your tickets to see her onstage in Studio Tenn's ambitious, if woefully uneven, holiday season offering of Beauty and The Beast. In a role that could have been written for her, King shines as Belle, the ambitious and eager to learn and to embrace change young woman who is the heroine of the musical which features a score by Alan Menken, lyrics by Howard Ashman and Tim Rice and a book by Linda Woolverton.

First Night's Top Ten of 2018 Announced in Nashville Tonight
by Jeffrey Ellis - Dec 10, 2018
In anticipation of the gala 30th anniversary celebration of The First Night Awards, Tennessee's best and brightest in live theater were revealed tonight as First Night's Top Ten of 2018 - reviewer and critic Jeffrey Ellis' annual recognition for theater in the Volunteer State - were announced during a Facebook Live presentation from Nashville.

SAVE THE DATE: Nashville Theater Calendar for December 10, 2018
by Jeffrey Ellis - Dec 10, 2018
Looking ahead, you'll find a number of new productions on tap for your entertainment pleasure, including a number of holiday season offerings to put you in the Christmas spirit, thanks to the efforts of theater companies all over Middle Tennessee. Here's our calendar for December 3, 2018, to help you plot your course through the first few weeks of 2019...
BWW Review: Young, DeGarmo and Doolittle Star in Studio Tenn's Stylish Revival of GREASE
by Jeffrey Ellis - Jun 1, 2018
Grease has been a part of the American musical theater vernacular for so long - it opened in Chicago some 47 years ago in the halcyon days of 1971 - that it's easy to overlook the show's impact on theater, in general, and audiences, in particular. Its multiple revivals on Broadway, in regional theater and in various community theater and high school drama settings probably makes you believe you've seen in far more often than you actually have (unless, of course, you watch the film treatment with John Travolta and Olivia Newton-John over and over).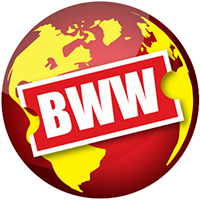 Winners Announced For The 2017 BroadwayWorld Nashville Awards; PART OF THE PLAN Wins Best Musical!
by Alan Henry - Jan 15, 2018
The votes have been counted... Check out the fill list of winners for the 2017 BWW Regional Awards!
First Night's Top Ten for 2018 Announced in Nashville
by Jeffrey Ellis - Dec 29, 2017
First Night's Top Ten for 2018 - critic Jeffrey Ellis' annual review of the best in Tennessee theater were revealed last night during a live Facebook broadcast, with the hosts of Midwinter's First Night (Ashley Wolfe, J. Robert Lindsay, Tosha Pendergrast and Ben Pendergrast) announcing the productions and performances recognized among the best of 2017.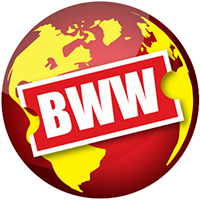 Vote For the 2017 BroadwayWorld Nashville Awards; Just One Week Left!
by Alan Henry - Dec 22, 2017
The 2017 awards honor productions which opened between October 1, 2016 and September 30, 2017. Nominations were completely reader-submitted and after the nomination period ended October 31, BroadwayWorld's local editors proofed the list for eligibility and errors.