MAINE VIDEO COVERAGE
The latest videos from live + streaming theatre in Maine.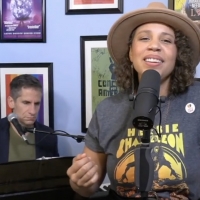 VIDEO: THE SETH CONCERT SERIES Is Back And Better Than Ever; Stream Live Every Sunday!
by Stage Tube - October 08, 2021
SiriusXM Broadway host Seth Rudetsky's critically acclaimed concert series back online this Fall and better than ever. Coming up this Sunday is Justin Guarini! ...