Yvette Cason, Jim Rash and More Round Out MIRACLE ON 34TH STREET Cast at Pasadena Playhouse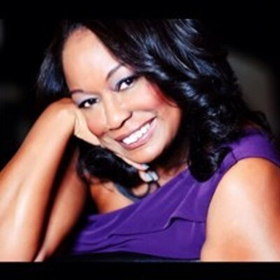 Pasadena Playhouse, the State Theatre of California, has announced complete casting for their production of the original 1947 radio play of Miracle on 34th Street, which is being presented in honor of its 70th anniversary for a limited engagement of 14 performances from December 14 to 23 (press opening is December 15).
Announced are Yvette Cason (Disney's upcoming A Wrinkle in Time), Michael Chieffo (Battle of the Sexes), Larry Poindexter (Founding member of The Troubies), Jim Rash (NBC's "Community"), and Cecelia Witt, making her Pasadena Playhouse debut.
Miracle on 34th Street is performed as it would have been seventy years ago as a radio show - and so award winning sound designer and foley artist Jeff Gardner and award winning composer and musician Ryan Johnson are also on stage to complete the sound scape for the would-be radio audience listening at home.
They all join previously announced Peri Gilpin ('Roz Doyle' on NBC's "Frasier"), Beth Grant (Beverly Janoszewski on Hulu's "The Mindy Project"), and award-winning film, TV and stage actor Alfred Molina (Raiders of the Lost Ark, Enchanted April, Long Day's Journey Into Night at Geffen Playhouse, Red at Mark Taper Forum) as Kris Kringle.
Miracle on 34th Street will be directed by Cameron Watson, who helmed the recent revival of Tennessee Williams' Cat On A Hot Tin Roof at Antaeus Theatre Company. This Ovation Recommended production broke box office records and was awarded a Critic's Choice by The Los Angeles Times.
This is a special holiday attraction for the 2017/18 Centennial Season of The Pasadena Playhouse, Producing Artistic Director Danny Feldman's inaugural season. Tickets are now on sale at pasadenaplayhouse.org and by phone at 626-356-7529.
The story of Miracle on 34th Street is well known: when a department store Santa claims he's the real thing, it takes him all the way to the Supreme Court. Pasadena Playhouse Producing Artistic Director Danny Feldman said, "What is much less known, is that this story was very popular as a radio play, when all of America used their ears and their imaginations to completely realize a story. And now in 2017, 70 years later, the eyes of our audience get to watch what went into producing the performance live, which its original listeners never got to see."
As was often the case with mid-century entertainments, once a property became famous and popular in one medium, it was played out across many - as was the case of the very popular Miracle on 34th Street. Darryl F. Zanuck, the head of 20th Century Fox, originally insisted that the film be released in May 1947, thinking that movie going was at its height in warmer weather - and the promotion kept secret its Christmas theme.
Starring Maureen O'Hara, John Payne, Natalie Wood and Edmund Gwenn as Santa Claus (Best Supporting Actor Academy Award), "Miracle on 34th Street" became one of the most popular films of all time. The film was written and directed by George Seaton and based on a story by Valentine Davies. Both won Academy Awards for Best Writing -- Original Story for Davies and Screenplay for Seaton. "Miracle on 34th Street" was also nominated for Best Picture; "Gentlemen's Agreement" was the winner that year.
Just seven months later, Lux Radio Theater broadcast this adaptation of "Miracle on 34th Street" on December 22, 1947, which starred the original cast including Natalie Wood. Lux broadcast it again in 1948 (without Ms. Wood) and it was then adapted as a half-hour radio play on two broadcasts of "Screen Director's Playhouse," with Edmund Gwenn in his screen role.
Miracle on 34th Street became a television production in 1955 with Thomas Mitchell as Kris, Macdonald Carey as Fred, Teresa Wright as Doris, and Sandy Descher as Susan as an episode of The 20th Century Fox Hour. Ed Wynn played Kris in a 1959 television adaptation of the movie with Orson Bean broadcast live and in color on NBC the day after Thanksgiving.
A 1973 television version featured Jane Alexander, David Hartman, Roddy McDowall, and Sebastian Cabot (as Kris Kringle), Jim Backus, David Doyle and Tom Bosley, and a 1994 feature film, adapted by John Hughes, starred Richard Attenborough, Elizabeth Perkins, Dylan McDermott, and J. T. Walsh.
Here's Love, the 1963 Broadway musical version of "Miracle on 34th Street," was written by Meredith Willson (The Music Man, The Unsinkable Molly Brown).
"Miracle on 34th Street" was selected to join The National Film Registry by the Library of Congress in 2005, and the Academy Film Archive preserved the film in 2009.
ABOUT THE ARTISTS:
Peri Gilpin (Doris Walker)
Best-known to television audiences as radio producer 'Roz Doyle' in NBC's Emmy-winning comedy series "Frasier", Peri Gilpin was most recently seen on Comedy Central's "Broad City" as Abbie Jacobson's mom, CBS's "Scorpion" as Homeland Security's Katherine Cooper. Prior to her role on "Scorpion", Peri starred alongside Craig Robinson and Amandla Stenberg in "Mr. Robinson."
Gilpin recently wrapped the independent films "Benjamin," directed by Bob Saget, "Only Humans," directed by Vanessa Knutsen and "The Outdoorsman," directed by David Haskell. Gilpin has appeared in the films "How To Kill Your Neighbor's Dog," with Kenneth Branagh and Robin Wright Penn, and "Spring Forward," with Liev Schreiber.
Among many of Gilpin's television credits are roles in "Masters of Sex," "Men At Work," "Make It Or Break It" "CSI," " Modern Family," "Law and Order," "Hot In Cleveland," and "Desperate Housewives."
Gilpin's theatre credits include five summers with the Williamstown Theatre in Massachusetts. She starred as 'Alexa Vere de Vere' in As Bees In Honey Drown in the off-Broadway Lucille Lortell Theatre and at Pasadena Playhouse. In 2009, she enjoyed a successful run in Matthew Modine Saves The Alpacas at the Geffen Theatre.
Beth Grant (Charlene and Others)
Known as a Hollywood lucky charm, Beth Grant has co-starred in three Academy Award winning Best Pictures: "The Artist," "No Country for Old Men," and "Rain Man." She has twice received the Screen Actors Guild Ensemble Award for "Little Miss Sunshine" and "No Country for Old Men." She also voiced the Academy Award winning Best Animated Feature, "Rango." Currently in theaters, Grant is "Elaine" in acclaimed "Lucky" co-starring with legendary Harry Dean Stanton in his last film.
She has just completed her 6th season as a TV series regular, "Beverly," on "The Mindy Project" for NBC Universal on HULU. She is recurs as "Jack" on Neil Gaiman's "American Gods" created by Bryan Fuller and Michael Green for STARZ.
Last season Grant starred as "Lady Bird Johnson" opposite Natalie Portman's Jackie Kennedy in "Jackie," directed by Pablo Larrain. Appearing frequently in projects for James Franco, she co-stars with Vincent D'Onofrio in the Tennessee Williams biopic "Tenn;" Steinbeck's In Dubious Battle;" and William Gay's "The Long Home;" also playing Faulkner's iconic character "Addie Bundren" in "As I Lay Dying," premiering at Cannes.
Grant received the Los Angeles Drama Critics Circle Award, L.A. Stage Alliance Ovation, LA Weekly Award, Backstage West Garland Award for Lead Actress in The Trials And Tribulations of a Trailer Trash Housewife. In 2011 Grant starred Off Broadway in Tony George's Tricks The Devil Taught Me at The Minetta Lane Theater in Greenwich Village. In total Grant has won three L.A. Stage Alliance Ovation Awards, including Lead Actress for Grace And Glorie at The Colony Theatre.
Other theatre credits include world premieres by Maya Angelou, Romulus Linney, Horton Foote, and Mark V. Olsen. Grant enjoyed two stints at The Ahmanson Theatre in Picnic and Summer And Smoke, directed by renowned Broadway director Marshall Mason, starring Christopher Reeve and Christine Lahti.
Grant produced and plays the title character, a battered wife, in 2012's "Blues For Willadean" co-starring with Academy Award winner Octavia Spencer, Spirit Award winner Dale Dickey, written and directed by Del Shores - now on iTunes, Amazon and Walmart.com. Grant co-produced and starred in the ComiCon 2010 Best Comedy Award winner, "Herpes Boy" - on Netflix, iTunes, Amazon, X-Box and most VOD.
Alfred Molina (Kris Kringle)
Molina is an accomplished London-born actor whose diverse and distinguished gallery of performances has led to a lengthy and triumphant career. Some of his most unforgettable performances include portraying hedonistic Mexican muralist Diego Rivera "Frida" (2002 / SAG Awards nominated for Outstanding Performance by a Male Actor in a Supporting Role), Jewish milkman Teyve in the 2004 Broadway revival of the musical Fiddler on the Roof (Tony nominated for Best Actor), deranged drug dealer Rahad Jackson in the critically acclaimed film "Boogie Nights" (1997), comic book villain Doc Ock in the blockbuster hit sequel "Spider-Man 2" (2004) and the John Logan play Red (2009-2010 / Tony Award nominated for Best Lead Actor) in which Molina portrayed the artist Mark Rothko.
Recently Molina showed off his chops in the Ryan Murphy directed HBO film "The Normal Heart" (2014 / Emmy Nominated for Outstanding Supporting Actor), HBO's critically acclaimed miniseries "Show Me a Hero" (2015) for director Paul Haggis, TBS comedy series "Angie Tribeca" (2016), Paramount Pictures feature "Whiskey Tango Foxtrot" (2016) co-starring with Tina Fey, indie feature "Sister Cities" (2016) for director Sean Hanish, and British period drama miniseries "Close to the Enemy" (2016) opposite Jim Sturgess and Freddie Highmore for the BBC.
Most recently, Molina was seen in Tom Holloway's play And No More Shall We Part for the Williamstown Theatre Festival (2017), Eugene O'Neill's Pulitzer Prize winning drama Long Day's Journey into Night for The Geffen Playhouse (2017), Showtime's comedy-drama series "I'm Dying Up Here" (2017), indie features: "Message from the King" (2017) opposite Teresa Palmer and Luke Evans, and "A Family Man" (2017) opposite Gerard Butler, and the much lauded Ryan Murphy produced FX series "Feud: Bette and Joan" (2017 / Emmy Nominated for Outstanding Supporting Actor) opposite Jessica Lange and Susan Sarandon.
Still in the pipeline are feature films: "Road to Capri" opposite Virginia Madsen, an adaptation of the Janet Fitch novel "Paint it Black," and "Breakable You" opposite Tony Shalhoub, Holly Hunter and Anna Paquin; indie film "Saint Judy" for director Sean Hanish, and animated films: "Henchman" for Bron Studios and "Hey Arnold: The Jungle Movie" for Nickelodeon. Molina recently wrapped on "The Front Runner" for director Jason Reitman.
Yvette Cason (Singer and Others)
Yvette recently played the roles of Katie Bell and Mahalia Jackson in Shout Sister Shout at Pasadena Playhouse, which has earned her an Ovation nomination. In addition, Yvette portrayed Lillie Ann in Barbecue at The Geffen Playhouse (NAACP Theatre Nomination). Other credits include: A Night With Janis Joplin, Ella The Musical, Dreamgirls, Play On! (Ovation Award), Once On This Island, Ain't Misbehavin', St. Louis Woman, Into The Woods and Sisterella (NAACP Theatre Award). Film: "A Wrinkle In Time," "Dreamgirls," and "Middle of Nowhere." She has toured with Whitney Houston, Stevie Wonder, David Foster and Babyface. Education: Berklee College of Music.
Michael Chieffo (Host and Others)
A native New Yorker, Chieffo studied acting at The Juilliard School. In L.A.: With schoolmate Christopher Reeve in Summer And Smoke (The Ahmanson); Dr. Bob in Bill W and Dr. Bob (Theatre 68). Selected film/TV: "Battle of the Sexes, "Live By Night," "Argo," "Beginners" and "L.A. Confidential;" "Better Call Saul," "Criminal Minds, "CSI," "Bones," " Mad Men," "Closer," "Roswell," "The X-Files." Critically acclaimed as the great Art Carney in "Gleason" opposite Brad Garrett (CBS MOW). Also a favorite, playing Dave Madden/Reuben Kincaid in "Come on Get Happy," "The Partridge Family Story" (ABC MOW).
Jeff Gardner (Foley Artist and Others)
Jeff is excited to be making his Pasadena Playhouse debut. Jeff has designed and performed throughout the country including The Shakespeare Theatre, DC, The Studio Theatre, DC, Kirk Douglas Theatre, A Noise Within, The Colony Theatre, Circle X Theatre, Echo Theater, Rogue Machine Theatre, Sacred Fools, Skylight Theatre, IAMA Theatre, Odyssey Theatre, The Kennedy Center, Williamstown Theatre Festival and is a member of The Antaeus Company in Glendale. Jeff can also be seen at L.A. Theatre Works where he regularly performs live sound effects and is the resident sound designer for the Westridge School in Pasadena.
Ryan Johnson (Piano Player and Others)
Composer and musician Ryan Thomas Johnson won an Ovation Award for his work on Stoneface, last seen here at Pasadena Playhouse. Recently, he acted as music director for Mr. Burns: A Post-Electric Play at Sacred Fools Theater. In 2016, his choral setting of the Wessobrunner Gebet was performed by the Munich Orpheus Choir. As a rock musician, he has played with artists as diverse as Sia Furler, Joseph Gordon-Levitt, and Kid Koala, as well as the bands Uberband, Renfield, and Batlord. He is currently playing with space rockers Earth Moon Earth and writing chamber music.
Larry Poindexter (Fred Gailey)
Larry is a founding member of The Troubies, where he's performed in Fleetwood Macbeth, The Comedy of Aerosmith and Much A Doobie Brothers About Nothing. Among others, he's starred as Jack/Jesus in Reefer Madness (Ovation Award) and Shannon in The Night of The Iguana. He wrote and starred in The Devil You Know, a rhythm & blues story - which has been Ovation Nominated for Original Book for a Musical. He's done 100's of hours of TV and countless movies - most recently in "Outcast" and "Ten Days In The Valley."
Jim Rash (Mr. Sawyer and Others)
Jim hails from Charlotte, North Carolina where he attended UNC-Chapel Hill. He spent six years as Dean Pelton on NBC's Community. Along with his writing partner, Nat Faxon, and director Alexander Payne, Jim received an Academy Award for Best Adapted Screenplay for the film "The Descendants." He and Nat also wrote and directed the film "The Way, Way Back." He currently voices Marquess on "Mike Tyson Mysteries" and Gyro Gearloose on "DuckTales."
Ceilia Witt (Susan Walker)
Cecilia is over the moon delighted to be making her Pasadena Playhouse stage debut, though she has grown up in its green room and spent countless hours running around backstage. Credits include national spots for Hallmark Walgreens, and numerous print campaigns. She is crazy about stuffed animals, American Girl dolls, Beanie Boos, mermaids, fairies, unicorns, loves to draw and play soccer, and has memorized every song in Hamilton.
ABOUT The Pasadena Playhouse -- Celebrating its centennial this year, Pasadena Playhouse is one of the most prolific theater companies in America. Its legacy includes world premieres by beloved American Playwrights Eugene O'Neil and Tennessee Williams and productions that have transferred to Broadway like Sister Act: The Musical. In 1937, the Playhouse was officially recognized as the State Theater of California for its contribution and commitment to the dramatic arts. Today it continues that tradition of excellence under the helm of Producing Artistic Director, Danny Feldman. Dedicated to enriching lives through theater, community programs and learning, Pasadena Playhouse is a living force in the community.
More Hot Stories For You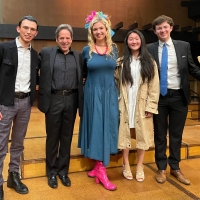 Pasadena Chorale Seeks Student Composers For Its Listening To The Future Program

December 5, 2022

The Pasadena Chorale has opened the application process for its student-mentor composition program – Listening to the Future, now in its seventh year. The Chorale is looking to accept Pasadena area high school students from ninth through 12th grade to enroll into its Listening to the Future program that will begin in January 2023 and run through June 2023.
---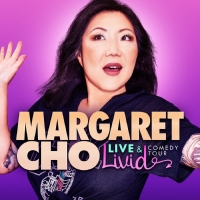 Margaret Cho to Launch LIVE AND LIVID! Tour in 2023

December 5, 2022

Margaret Cho - the five-time Grammy and Emmy nominated comedian/actress has announced she will tour the country with her brand new Live and LIVID! tour. The Live and LIVID! tour will hit theaters across North America with tickets on-sale Friday, December 9.
---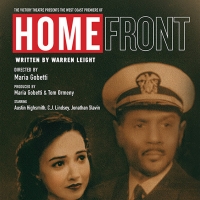 HOME FRONT by Warren Leight to Have West Coast Premiere at Victory Theatre in January

December 5, 2022

This country will break your heart. The Victory Theatre Center will present the West Coast premiere of Home Front by Tony® Award-winning playwright Warren Leight (Side Man). Leight's moving portrait of a post-World War II interracial marriage runs January 13 through February 19 at The Victory Theatre Center in Burbank.
---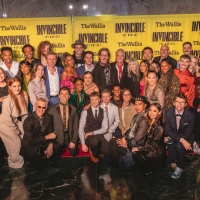 Photos: Go Inside Opening Night of INVINCIBLE - THE MUSICAL World Premiere

December 5, 2022

See photos from opening night of Wallis Annenberg Center for the Performing Arts' WORLD PREMIERE production of INVINCIBLE - THE MUSICAL, featuring the songs of PAT BENATAR & NEIL GIRALDO, running through December 18, 2022, in The Wallis' Bram Goldsmith Theater.
---
Photos: First Look at Khamary Rose, Kay Sibal, Sharon Leal & More in INVINCIBLE - THE MUSICAL World Premiere

December 5, 2022

Get a first look at photos of Wallis Annenberg Center for the Performing Arts' WORLD PREMIERE production of INVINCIBLE - THE MUSICAL, featuring the songs of PAT BENATAR & NEIL GIRALDO, running through December 18, 2022, in The Wallis' Bram Goldsmith Theater.
---