Latest News on Del Shores
Del Shores News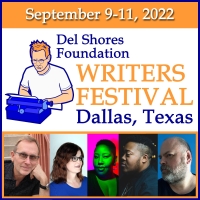 The Del Shores Foundation Presents First Del Shores Foundation Writers Festival Next Month
by Stephi Wild - Aug 17, 2022
The Del Shores Foundation presents its first weekend-long Del Shores Foundation Writers Festival September 9-11, 2022 at the Trinity River Arts Center in Dallas. The festival will feature live stage readings of all three winning scripts from the first Del Shores Foundation Writers Search along with panels featuring industry experts in theatre and film focused specifically on writing.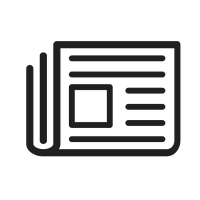 Inaugural Del Shores Foundation Writers Search Winners Announced
by A.A. Cristi - Jun 9, 2022
From August to December, LGBTQ+ identifying writers living in thirteen Southern states submitted their unproduced plays, screenplays and shorts/web series scripts to the Del Shores Foundation Writers Search. Through a series of judging panels assembled from industry professional across the arts and entertainment industry, here are the selected winners: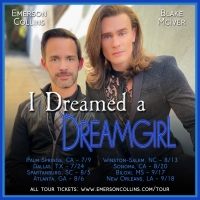 I DREAMED A DREAMGIRL Starring Emerson Collins and Blake Mciver to Hit the Road This Summer
by A.A. Cristi - Jun 6, 2022
The stars of four seasons of BRAVO's hit social series 'The People's Couch,' EMERSON COLLINS and BLAKE McIVER EWING are performing together for the first time and launching a national tour of their new live duo musical cabaret nonsense show I DREAMED A DREAMGIRL.
Uptown Players Presents BROADWAY OUR WAY 2022
by A.A. Cristi - May 31, 2022
Uptown Players presents its 19th annual fundraiser Broadway Our Way '22. This year's production is written and directed by B.J. Cleveland, choreographed by Andrew Coopman with music direction by Kevin Gunter and Kelley Poche Rodriguez and musical arrangements by Adam C. Wright. Broadway Our Way will run June 9 - 12, at the Kalita Humphreys Theater. This year's event includes the return of two special guests, Emerson Collins and Black McIver
FALSETTOS, HEDWIG AND THE ANGRY INCH & More Announced for BroadwayHD Pride Month Lineup
by Chloe Rabinowitz - May 31, 2022
BroadwayHD is delivering a variety of titles this June for viewers at home to stream. Additionally, they offer an extensive list of titles and documentaries worth viewing in honor of Pride month!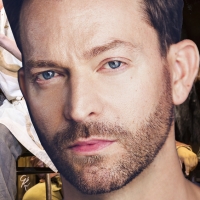 BWW Interview: HADESTOWN's Levi Kreis Always Singing, Ever Preaching To Make A Difference
by Gil Kaan - Apr 21, 2022
Next up at the Ahmanson, the Los Angeles engagement of the eight-time Tony Award-winning Hadestown opening April 27, 2022. Rachel Chavkin directs this touring cast which includes Nicholas Barasch as Orpheus, Morgan Siobhan Green as Eurydice, Tony Award winner Levi Kreis as Hermes, Kimberly Marable as Persephone and Olivier Award® nominee Kevyn Morrow as Hades. Also featured, Belén Moyano, Bex Odorisio, Shea Renne, Lindsey Hailes, Chibueze Ihuoma, Will Mann, Sydney Parra and Jamari Johnson Williams. Levi managed to find some time between his rehearsals and songwriting to response to a few of my queries.
Pandora Productions Presents A VERY SORDID WEDDING This Spring
by Stephi Wild - Jan 13, 2022
It's 2015, and seventeen years later, the sordid saga continues with all the same crazy characters we love. After a chance meeting with a dangerous criminal, Brother Boy, who has added Loretta and Dolly to his repertoire, is forced out on the run.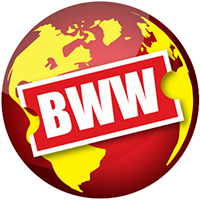 Wheat Ridge Theatre Company Presents SORDID LIVES
by Stephi Wild - Dec 30, 2021
On January 21, 2022, Wheat Ridge Theatre Company (WRTC) will open Sordid Lives at the John Hand Theater located at 7653 E. 1st Place on the Colorado Free University Campus at Lowry. Performances are Friday and Saturday at 7:30pm; Sunday at 2:30pm through February 13. There will also be an Industry Night on Thursday, February 3 at 7:30pm.
Photos: Hollywood Museum Welcomes Celebrities for Lobby Tree Trimming
by A.A. Cristi - Dec 10, 2021
Prior to the pandemic, an average of 10 million tourists and fans would visit a 15-block stretch of Hollywood Boulevard every year to visit the Walk of Fame and The Hollywood Museum - Today, it is anything but business as usual for the popular sites. So the museum, located in the Historic Max Factor building, has been sponsoring exciting and star studded events to bring the public back to the area.
BWW Review: THIS SIDE OF CRAZY at Palm Canyon Theatre
by Stan Jenson - Nov 19, 2021
A very magical combination of excellence has just occurred in Palm Springs theatre, and even though it's only for one weekend, I wanted to tip you off to it. The show is Del Shores' newest play, This Side of Crazy. The magic occurs when this smart script is delivered by four of the Coachella Valley's finest actresses under the helm of one of the valley's top directors, Richard Marlow.
Del Shores Videos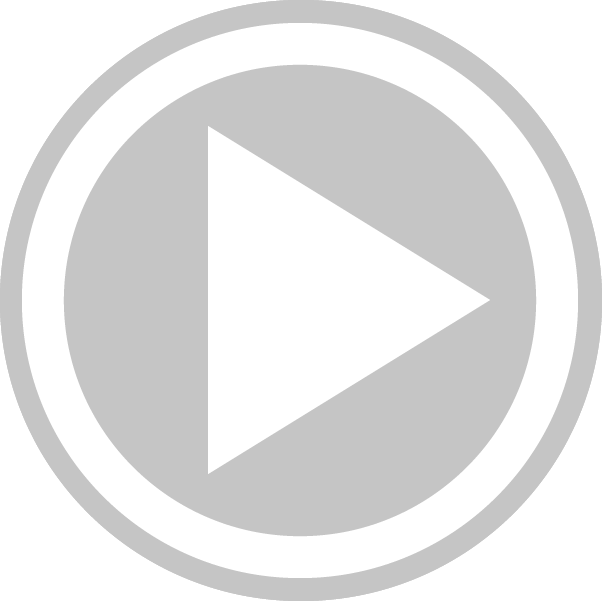 BWW TV: BroadwayHD Brings SOUTHERN BAPTIST SISSIES to Streaming Service to Celebrate Pride Month, Watch Trailer Here
by BroadwayWorld TV - Jun 17, 2019
Last week, to celebrate Pride Month, BroadwayHD brought Del Shores' Southern Baptist Sissies to the streaming service. An award-winning play starring Leslie Jordan, Willam Belli and Emerson Collins who narrates the story of four gay boys who are rife with conflict as they navigate their identities through the web of disapproving religious figures in their community. Watch a trailer here!