Theatre in Historic Places: Lummis House Doubles as Scottish Castle for MACBETH
Theatre in Historic Places is a series by Los Angeles Senior Editor Ellen Dostal featuring theatre, music, and other arts performances in historic venues around Southern California.
He walked from Cincinnati to Los Angeles in 1884 and then he built a castle in Highland Park with stones from the nearby arroyo. Charles F. Lummis, first editor of the LA Times, knew how to make an entrance. Now the historic site will get a starring role in one of Shakespeare's most dramatic plays, MACBETH, for two weeks in September, when Benjamin Pohlmeier (pictured left) and his Junction Theatre Company mount a site-specific production using the castle as its backdrop.
"Sometimes you reach people by bringing the community to the theatre," says Pohlmeier, "and other times it means bringing the theatre to the community. That's what we're doing with this play. I've always been struck by how the Lummis House has the look of a medieval castle so I felt it would be great to use it for a period production of MACBETH. When the Shakespeare Center of Los Angeles began its yearlong exploration of MACBETH earlier this year, I met with Ben Donenberg (Founder and Executive Artistic Director of SCLA) and Paul Mackley (Operations Associate), and we talked about how it could be done here. They were very supportive."
Pohlmeier says the production will be staged in the courtyard in front of the house with the audience seated on risers facing the façade. The front door to the house will be the main access for entrances and exits. A dramatic stone tower stands to the left.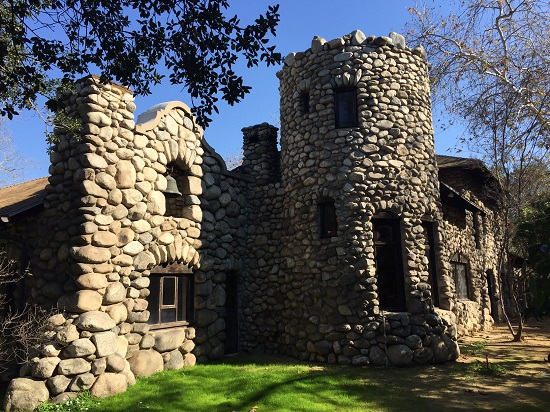 "Using an existing location adds reality to the play. When you bring in the theatrical lighting, it adds an air of mystery that is very different than being in an actual theater. You can do a lot with it. You're still not going to be able to get around ambient noise - the 110 freeway is nearby and there are helicopters and planes that pass overhead - but there is something about working on that property with its vegetation and architecture that does bring you into another world."
As a director, Pohlmeier is most interested in the play's Scottish King and his bride. "It's really about Macbeth and Lady Macbeth, and what power does to them. There are a lot of characters and a lot of magical elements, and sometimes they distract from the crux of the play, which is the rise and fall of Macbeth and Lady Macbeth. I really wanted to focus on that."
With evenings turning cool and the Lummis House standing in as Macbeth's castle, it is as close to being in the Scottish Highlands as one can hope to get in Southern California. Set against this backdrop, Macbeth and Lady M's hallucinations are sure to take on an even more haunting presence than normal. And when Birnam Wood comes to Dunsinane, it too is certain to resonate more vividly there in the middle of the alder grove.
Like Pohlmeier says, the possibilities are endless. Perhaps that is why more than 400 year after he wrote the play, Shakespeare's classic tale of greed and the evolution of evil still carries such weight. "Shakespeare's characters are so intriguing. That's why I think we revisit them time and time again. They are fascinating."
Eleven actors play seventeen roles in Pohlmeier's 90-minute adaptation. The cast includes:
Dan Wilson as Macbeth and Vanessa Lauren Gamble as Lady Macbeth with Jonathan Bangs (Lennox), Adam Chacon (Ross), Paul Kim (Malcolm, Murderer 1), Jonathon Vanphravong (Donalbain, Murderer 2, Seyton), Andrew Christopher (Banquo, Siward), Fabian Cook, Jr. (Macduff), Ashlee Dutson (Witch 1, Lady Macduff), Camille van Putten (Witch 2, Nun), and Lynn Favin (Witch 3, Gentlewoman).
"By the pricking of my thumbs,
Something wicked this way comes." - Second Witch, Macbeth
MACBETH
Sept. 6 - 17, 2017 (8pm)
Junction Theatre Company at the Lummis Home
200 East Ave. 43
Los Angeles, CA 90031
Tickets and More Information: ShakespeareCenter.org/macbeth

Lummis House photos by Ellen Dostal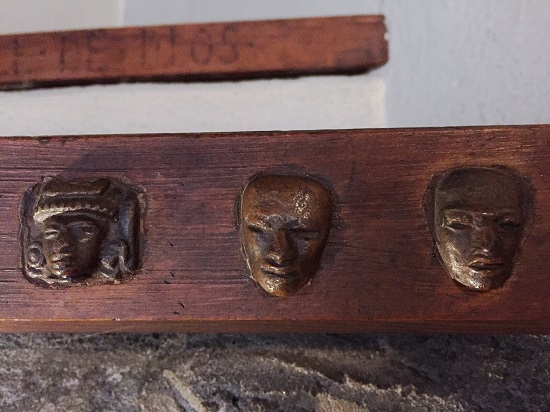 Related Articles View More Los Angeles

Stories

Shows