Ellen Dostal - Page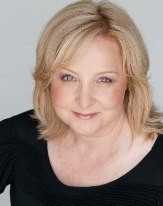 Ellen Dostal is currently the Senior Editor for BroadwayWorld/Los Angeles and a member of the prestigious Los Angeles Drama Critics Circle. She has covered the performing arts community, jazz, and classical music for KJazz 88.1 FM and K-Mozart 1260 AM and has a Bachelor of Music in Performance from the University of Northern Iowa. Her theatre blog, Musicals in LA, is a popular resource for those seeking information about the Southern California musical theatre scene and her archived site Shakespeare in LA, was the go-to destination for actors, creatives and audience members with a love of Shakespeare. Ellen is also a theatre contributor for TheThreeTomatoes.com (The Insider's Guide for women who aren't kids). Her best advice is always, "Go see a show!", and when she's not at the theatre, you're likely to find her outdoors listening to the music of nature.
MOST POPULAR ARTICLES
LAST 365 DAYS
BWW Feature: Reinventing Summer Shakespeare
Posted: May. 20, 2020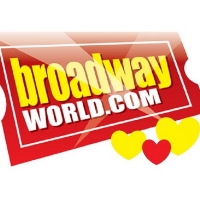 Seven Date Night Recommendations for Valentine's Day
Posted: Feb. 2, 2020


BWW Review: NATHAN C. JONES: A LOVE STORY?
Posted: May. 30, 2020


BWW Feature: THE HOT LIST IS BACK!

August 10, 2020

The Hot List is back and better than ever! Whether youa??re staying at home or venturing out for a socially distanced experience, you wona??t have to look far to find that art and entertainment lives on. Check out these great options today: Boston Court Pasadenaa??s AT HOME WITH AMANDA MCBROOM and the beginning of their exciting new Book Club, Idris Goodwina??s BARS AND MEASURES; Rooftop Movies at the Montalbán featuring LA LA LAND, ONCE UPON A TIME IN HOLLYWOOD, and BLACKKKLANSMAN; South Coast Repertorya??s Online Community Fiesta, MASA; a screening of Ephraim Asilia??s THE DIASPORA SUITE at REDCAT; and a special Talk-back with Mitch Albom and the cast of The Group Repa??s TUESDAYS WITH MORRIE.
---
BWW Review: The Blank Theatre's Living Room Series Takes NATHAN C. JONES: A LOVE STORY? Online

May 30, 2020

On the surface, NATHAN C. JONES appears to be an unassuming little show about a young man and his new romance. But, as the audience is drawn further and further into the story, it becomes clear that the writers are exploring much deeper questions about loneliness, the desire to be loved, and what happens when reality sits on shifting sands.
---
BWW Feature: Reinventing Summer Shakespeare, Los Angeles Style

May 20, 2020

It's summer in L.A. and the theaters are closed. What's a Shakespeare lover to do? Well, artists continue to create in whatever way they can as they brainstorm plans for 2020 and beyond. We've heard from some of your favorite companies and here's the latest on cancellations and some of the inventive solutions meant to help you get your Bard on this season. Go see a showa??.online!
---
BWW Feature: Seven Date Night Recommendations for a Sensational Valentine's Day

February 2, 2020

With Valentine's Day right around the corner, it's time to get your date night plans in order. BroadwayWorld is ready to help with our top recommendations for a theatre night out on the town. It doesn't matter if you're looking to impress your sweetie, meet up with friends, or escape the daily grind on your own, these productions will certainly sweeten the day.
---
Audition Master Class with WICKED's Jackie Burns and Chandra Lee Schwartz Comes to LA

September 5, 2019

Want to know what it takes to make it on Broadway? Jackie Burns and Chandra Lee Schwartz, stars of the long-running hit musical WICKED, have announced that they will host an audition master class on Sunday, September 22nd in Los Angeles. This is your chance to learn from the pros! The class will take place at Screenland Studios (10501 Burbank Blvd, North Hollywood, CA 91601) from 1:00-4:00 pm and is open to all ages.
---
VIDEO: FRANKENSTEIN Electrifies Audiences at A Noise Within

August 22, 2019

The California premiere of Nick Dear's FRANKENSTEIN, directed by Michael Michetti and adapted from the original novel by Mary Shelley, is currently running as a stand-alone production through September 8th at A Noise Within. This electrifying tale of a creature cast away by his creator into a hostile worlda?"only to wind his way back in a dangerous game of destructiona?"has captivated audiences for over 200 years. The gothic story comes to life with Nick Dear's adaptation of the chilling fable by Mary Shelley, animating the themes of social rejection, intellectual hubris, and the nascency of good and evil.
---
PHOTO FLASH: Independent Shakespeare Co. Presents PERICLES at the Griffith Park Free Shakespeare Festival

August 1, 2019

Love is lost and found again in PERICLES, one of Shakespeare's most spellbinding plays. The young Pericles sets out for adventure, but gets more than he bargains for. Twenty-five years later, it's his daughter's turn to sail the high seas as she seeks to unravel the mystery of her birth.
---
BWW Feature: RICHARD II to close Kingsmen Shakespeare Company's Summer Season

July 15, 2019

For the first time in its history, Kingsmen Shakespeare Company will present Shakespeare's RICHARD II with the company's associate artistic director Brett Elliott in the title role and Los Angeles-based actor Hannah Tamminen playing Richard's cousin and adversary, Bolingbroke. Women will also take on many of the traditional male roles such as politicians and soldiers.
---
BWW Feature: Summer Shakespeare Spotlight. What to See Now!

July 12, 2019

Summer is the best time of year to get out and see a Shakespeare play, especially in Southern California. Whether it's under the stars, staged in a unique performance space, or revived in a traditional theater, you can't go wrong when it comes to the world's greatest writer. Here's what we've currently got on our radar. Go see a show!
---
BWW Review: A Shakespeare Classic Gets the Rocker Treatment in Troubadour Theater Company's JULIUS WEEZER

May 13, 2019

In JULIUS WEEZER, Troubadour Theater Company uses its signature wit to turn a Shakespeare classic into a blissfully-alive rocker version of its ancient self, and the result is divine madness. You don't need to be a Bard lover to have a great time but, if you are, you'll be impressed by the level of classical talent on stage and the company's ability to "speak the speech" while tickling your funny bone.
---
BWW Review: Two Stars and a Scintillating Score Make This SECRET GARDEN Glow

May 8, 2019

When 3-D Theatricals artistic director T.J. Dawson tells you during the curtain speech to read his program note before THE SECRET GARDEN begins, take him at his word. It will go a long way toward helping you understand the feverish dream sequence that lays the foundation for Lucy Simon and Marsha Norman's dark, but ultimately uplifting, musical based on Frances Hodgson Burnett's 1911 classic novel.
---
BWW Interview: A Conversation with Matt Walker and Beth Kennedy, the King and Queen of Troubie Land

May 2, 2019

When it comes to developing a loyal fan base, Troubadour Theater Company has found the secret: do outstanding work, stay true to your aesthetic, and give the people what they want - a great time at the theater. Artistic Director Matt Walker started the troupe and, with the help of longtime friend and foil, Beth Kennedy, continues to lead his merry band into the great theatrical unknown. Next up for the company is JULIUS WEEZER, which combines Shakespeare's JULIUS CAESAR and the music of Weezer to tell its tale of political intrigue Troubie style. Today, they talk about what it's like putting together a new show and why they keep on coming back for more.
---
BWW Review: ARGONAUTIKA Brings Gods, Monsters, Mortals, and Kings to Life at A Noise Within

April 16, 2019

The best way to characterize Mary Zimmerman's adaptation of the mythical tale of Jason and the Argonauts is as a playground for adults in which theatre artists use every storytelling trick in the book to bring gods, monsters, mortals, and kings to life. Puppets, masks, stilts and aerial silks trade stage time with original music, dashing fight scenes, and flights of fancy in Jason's epic adventure to find the Golden Fleece.
---
BWW Review: Independent Shakespeare Co.'s JULIUS CAESAR, a Political Crime Story Ripped from the Headlines

April 15, 2019

Taking its cue from Orson Welles' 1937 Mercury Theatre production of JULIUS CAESAR, Independent Shakespeare Co. exercises its exceptional ability to adapt one of Shakespeare's massive works for an intimate indoor setting without giving up any of the play's scope or impact.
---
BWW Review: THE OLD MAN AND THE OLD MOON Takes an Epic Journey at The Wallis

March 6, 2019

Remember the joy of being a kid and spending hours upon hours acting out stories using whatever you could find? When two sticks stood in for a swordfight to save the day or a towel became the mantle of a king? That's what it feels like watching PigPen Theatre Co. in THE OLD MAN AND THE OLD MOON at The Wallis.
---
BWW Review: The CATS Phenomenon Continues at the Hollywood Pantages

March 2, 2019

Without a doubt, Andrew Lloyd Webber's hit musical CATS is of an era. Based on one of Lloyd Webber's favorite books as a child, T. S. Eliot's Old Possum's Book of Practical Cats, it was a perfect vehicle for the tastes of theatre lovers in the eighties, the decade of excess. The large-scale production, which opened on Broadway in 1982, was a highly theatrical concept featuring an elaborate light show, impressive dance numbers, and an intoxicating score, exactly what the public had come to expect from the composer of JESUS CHRIST SUPERSTAR and EVITA.
---
BWW Review: A Modern Day OTHELLO Finds Humor Amid the Horror of Revenge

February 21, 2019

Never has the relationship between Iago and Roderigo in Shakespeare's OTHELLO stolen the show like it does in the current A Noise Within production, directed by Jessica Kubzansky. With an outwardly nonchalant Michael Manuel as the revenge seeking villain, and Jeremy Rabb, an actor who knows comedy like the back of his hand, as his unsuspecting lackey, the situational humor in Shakespeare's tragedy comes front and center. That's right, humor.
---
BWW Review: RAGTIME Revival Couldn't Come at a Better Time

February 15, 2019

How do you scale down an epic musical like RAGTIME for a smaller stage and a different time? When it opened at the Shubert Theatre in Century City in 1997, the cast numbered nearly fifty, the same as it would for its Broadway debut later that year. The stage was enormous and the production filled every inch of it. I still remember how the sheer volume of the choral numbers gave me chills.
---
BWW Review: WITNESS UGANDA, Changing the World One Life at a Time

February 13, 2019

The need for human connection runs deep in WITNESS UGANDA, a musical by Griffin Matthews and Matt Gould based on Matthews' real-life experiences in Uganda. At its center is the idea that we are all part of a global family - one world, one heart - connected by an invisible thread that never lets go.
---
BWW Review: Troubies to the Rescue in THE YEAR WITHOUT A SANTANA CLAUS

December 20, 2018

What would Christmas in LA be without the Troubies? A lot less funny. Happily, artistic director, writer, and head jokester Matt "Mashup" Walker and his coterie of clowns aren't about to let anyone down. Not only are they back with their seventeenth annual holiday show, they're proving just how smart they really are when it comes to delivering a performance that has its finger on the pulse of what's happening now.
---