Road Theatre Company Presents Julie Newmar & Ed Asner in Special Benefit Reading of New Play ONWARD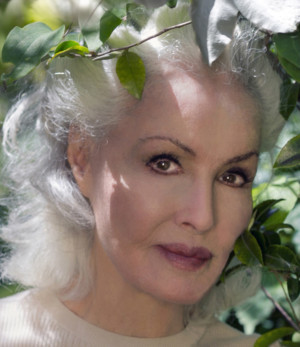 Celebrity Treasures ED ASNER and Julie Newmar will take the stage together at The Road on Lankershim to read a new play entitled Onward, written by Christine Rosensteel, an Ojai playwright.
This 'Valentine Date' includes a champagne reception and book-signing.
Ms. Newmar is known for being the quintessential Catwoman. The New York stage made her an over-night sensation at the age of 19, when she became the one and only Stupefyin' Jones in Li'l Abner. (Julie's legs were insured for 10 million dollars.) Ms. Newmar won a Tony for her Broadway role in the hit omedy Marriage-Go-Round, and toured nationally with Joel Grey in Stop The World I Want To Get Off.
Many film and TV roles followed, and in 1995, Universal Pictures and Steven Spielberg produced a movie named after her, To Wong Foo, Thanks For Everything! Julie Newmar. In the film, Julie appeared as herself.
Mr. Asner, an 8-Time Emmy Award-winning actor, starred as Carl Fredricksen in Pixar's Oscar winning Best Picture UP! He regularly tours in the one-man show written by Ed Weinberger, A Man And His Penis. Recently, he was a recipient of a 2017 Voice Artist Award in the category of Outstanding Storytelling, Best Performance of an original western animated audio drama from the episode Psalms For A Broken Man and was the recipient for his eighth Emmy Award at The SCA Awards for his guest appearance in Forgive Me. Among his motion picture performances are: They Call Me Mister Tibbs!, Fort Apache The Bronx, and JFK.
In Ms. Newmar's and Mr. Asner's reading of Onward - playing as Eugene and Margaret - with the might of many years on their side, wisdom takes them through life's obstacle course: Good fortune is not guaranteed, danger lurks, and values need fine-tuning. Eugene and Margaret dream beyond the imagination of most. They convert fear into common sense, and prove that love can be kindled at any age. Humor explosions are guaranteed at this Reading!
THE ROAD THEATRE COMPANY and Taylor Gilbert, Founder/Artistic Director together with Sam Anderson, Artistic Director, remain committed to their meaningful mission to produce and develop New Work for the Stage.
SCHEDULE AND PRICING
This 'Valentine Date' is one-day only, on Sunday, February 11, 2018 at The Road on Lankershim - 5108 Lankershim Blvd., North Hollywood, CA 91601. The program begins at 5:00 p.m. with champagne; the Reading at 5:30 p.m.; and, Book Signing at 6:45 p.m. Guests can purchase Mr. Asner's The Grouchy Historian and Ms. Newmar's The Conscious Catwoman Explains Life On Earth, and have their books personally signed. Tickets are $40. Proceeds of The Reading benefit The Road Theatre. For more details visit roadtheatre.org.
Related Articles View More Los Angeles

Stories

Shows
More Hot Stories For You