Photo Flash: (mostly)musicals Fills the E Spot Lounge with 'Happy' Songs for the New Year
(mostly)musicals kicked off their 4th season in style with songsforaHAPPYnewyear at the E Spot Lounge on Monday, January 16. This was the company's 21st entry in a series of themed cabarets, and set a new attendance record. "We were thrilled that so many people came out to Studio City to get HAPPY with us!" explains producer Amy Francis Schott. Scroll down for pictures of the memorable night!
Welcoming in 2017 with (mostly)musicals was a stellar lineup of talent including: Michael-Leon Wooley (B'way including LITTLE SHOP [Audrey 2] and FIVE GUYS NAMED MOE, film including Disney's THE PRINCESS AND THE FROG [Louie the alligator] and DREAMGIRLS [Tiny Joe Dixon]); Eric B. Anthony (B'way including: THE LION KING, MERRILY at the Wallis); David LaMarr (currently on JERSEY BOYS national tour, Ovation nominated for DREAMGIRLS at La Mirada); voice-over artist, actor, and vocalist Randy Guiaya (3 Filipino Tenors, voice of Waze); Amanda Kruger (lead singer: Everly Snodgrass); Caitlin Gallogly (RECORDED IN HOLLYWOOD); Jason Peter Kennedy (JOSEPH at 3D), Jeff Scot Carey (nat'l tour: RENT); Justin Michael Wilcox (Ovation nominee for FIRST DATE at La Mirada), Kelley Dorney (LEND ME A TENOR at La Mirada), Kristina Miller (SERRANO THE MUSICAL), Matt Valle (SacRed Fools' SKULLDUGGERY), and Tiana Okoye (HAIRSPRAY LIVE, Elsa in FROZEN Live at the Hyperion).
The evening also featured appearances from guest writers Selda Sahin with Eric Michael Krop (B'way: GODSPELL, debut album: 'Greater Things'); and Drew Fornarola (with Lesley McKinnell [national tours of WICKED and GENTLEMEN'S GUIDE]) who performed a duet from the exciting new musical CLAUDIO QUEST (currently in previews for its West Coast premiere at The Chance Theater in Anaheim)!
Emily Clark and Mark Jacobson entertained the full house, both in the show, and after, as the hosts of the open mic afterparty! The incomparable Gregory Nabours, on the eve of picking up his THIRD Ovation Award accompanied and performed an original song.
And SAVE THE DATE! (mostly)musicals will return to the E Spot Lounge at 7:30pm on Monday, March 13th! For more information, visit www.mostlymusicalsLA.com or follow #mmLA at /mostlymusicals on FB and Instagram!
Photo Credit: Amy Francis Schott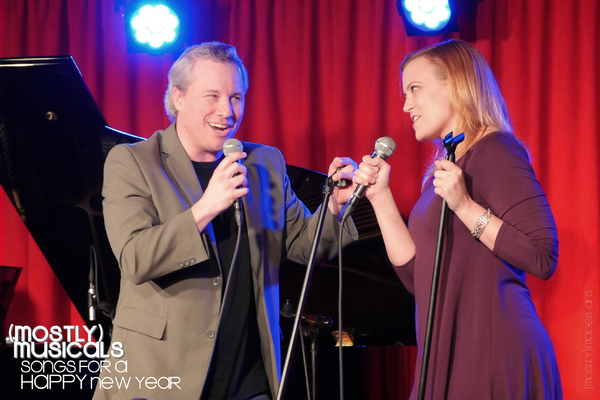 Jeff Scott
Carey and
Emily Clark
kick things off with
Ryan Scott Oliver
's 'Make Me Happy'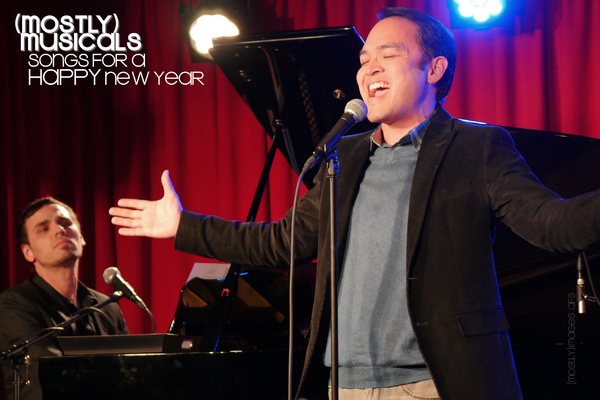 Randy Guiaya
makes his #mmLA debut with
Harold Arlen
's 'With the Sun Warm Upon Me'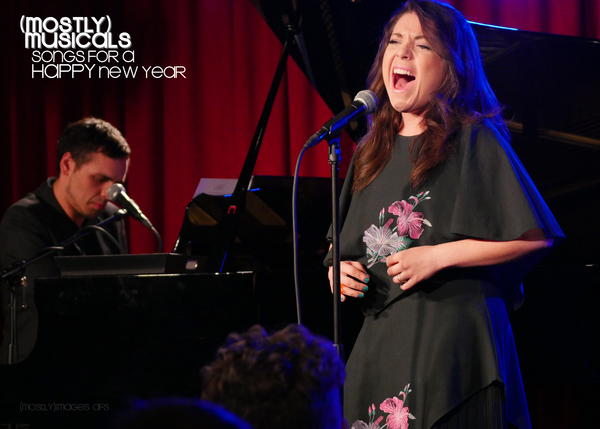 Caitlin Gallogly
delivers a hot version of
Duke Ellington
's 'Hit Me With a Hot Note'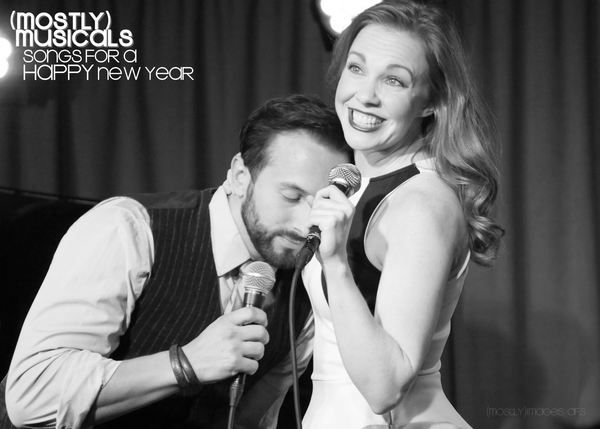 Justin Michael Wilcox
and
Kelley Dorney
sing '(You're) Just in Love'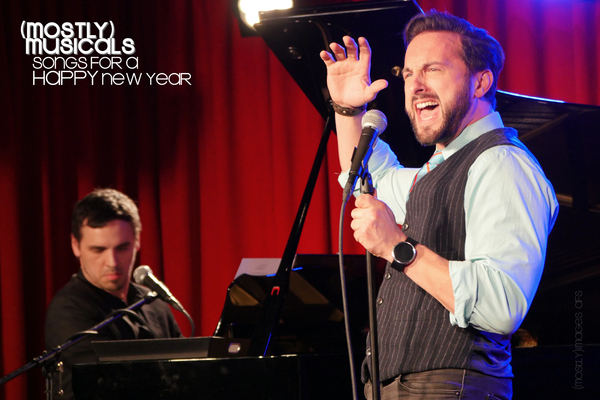 Justin sings 'What Do I Need with Love' from THOROUGHLY MODERN MILLIE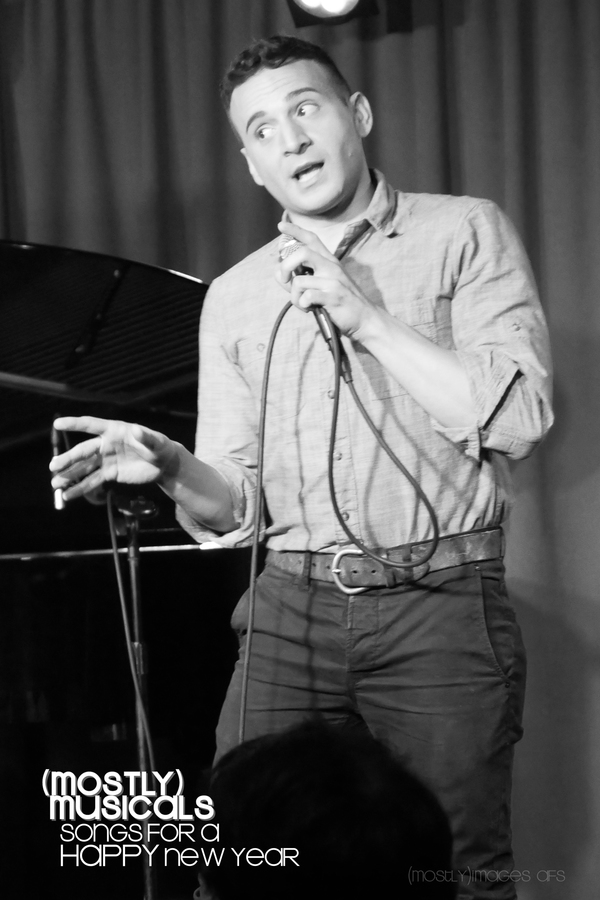 Matt Valle
goes old school in his #mmLA debut with
Fr
Ed Fisher
's 'Chicago (That Toddlin' Town)'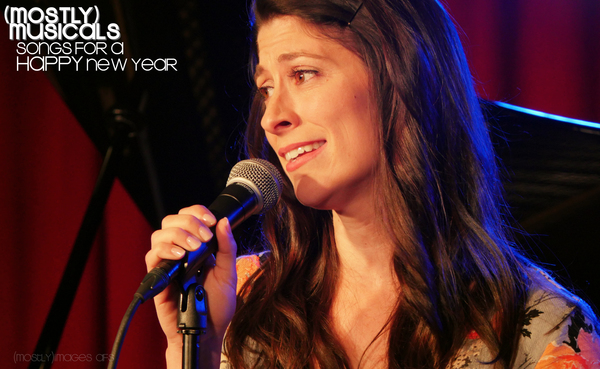 Amanda Kruge
r sings something new: 'Audition,' one of the two Oscar nominated songs from LA LA LAND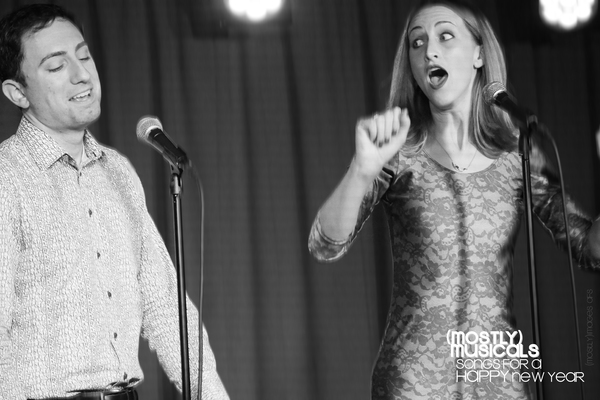 Writer
Drew Fornarola
and
Lesley McKinnel
l are sisters in 'More Than One Way' from CLAUDIO QUEST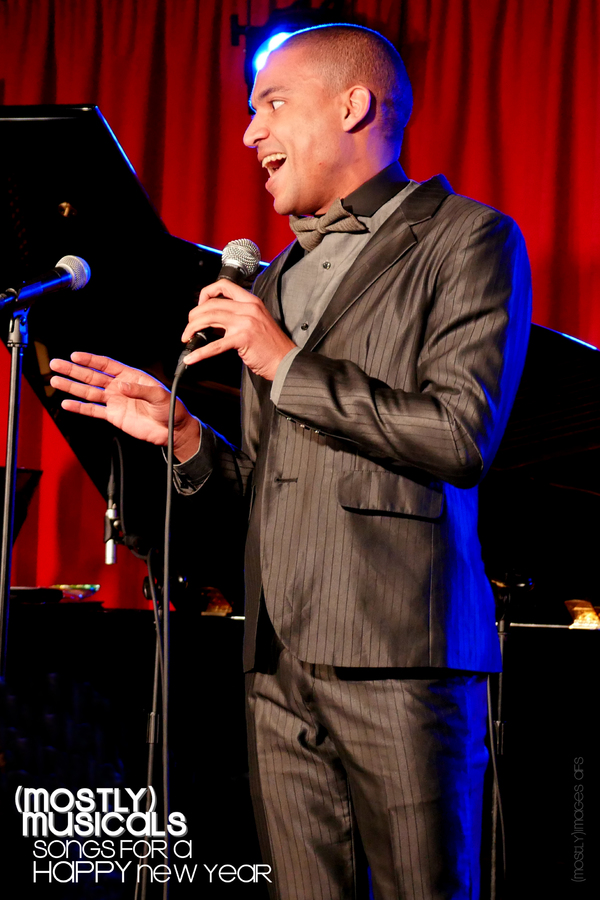 David LaMarr
took a couple days off from the JERSEY BOYS national tour to attend the Ovations - and to sing 'Up on the Roof' for us!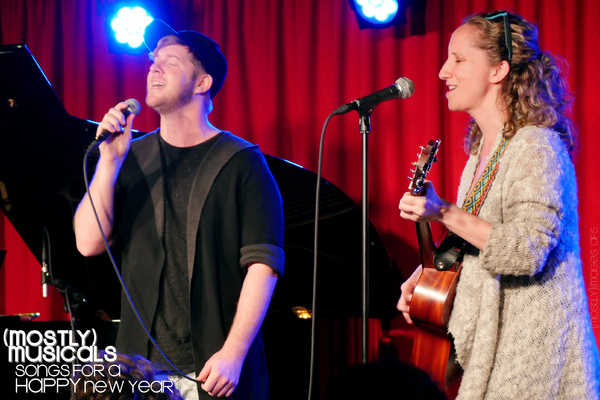 Songwriter
Selda Sahin
performed 'Thanks, Illinois' (a song she wrote with
Derek Gregor
) with the stellar
Eric Krop
.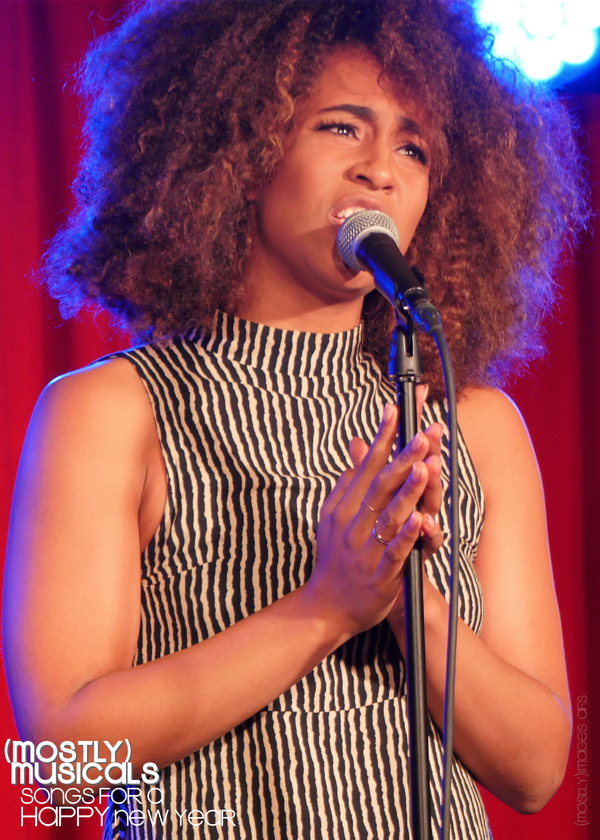 Tiana Okoye
dreamed of a magical place called 'Sal Tlay Ka Siti' from BOOK OF MORMON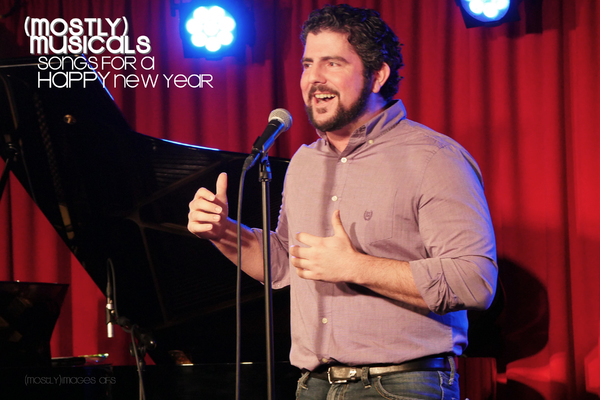 Jason Peter Kennedy
rallied his troops with 'Into the Fire' from THE SCARLET PIMPERNEL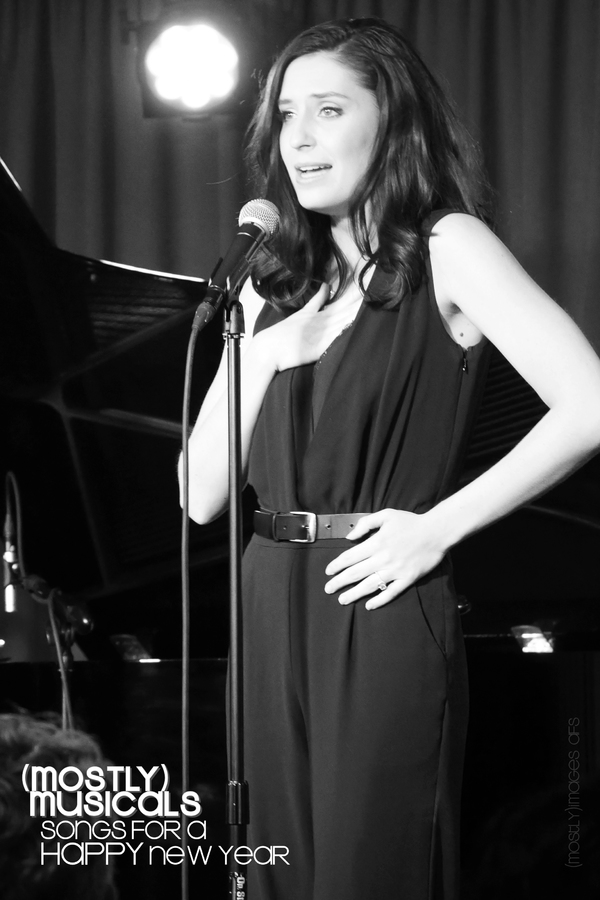 Kristina Miller
claimed to not want to 'Show Off' no more, but that may not be entirely true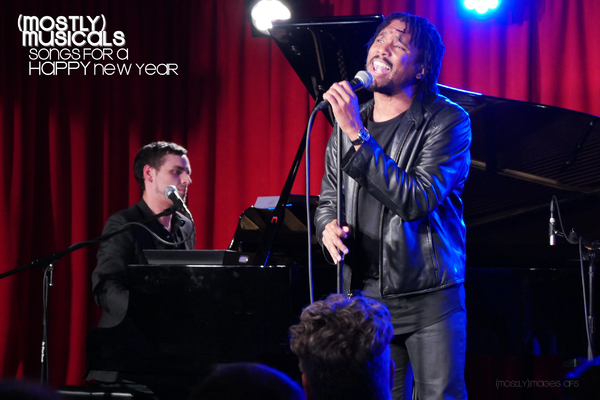 Eric B. Anthony
performed the powerful 'I Am What I Am' from LA CAGE AUX FOLLES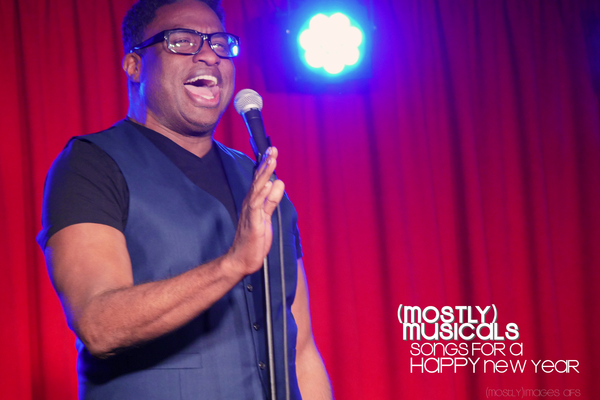 Michael-Leon Wooley
closed out the main show with his take on the Kermit classic 'Being Green'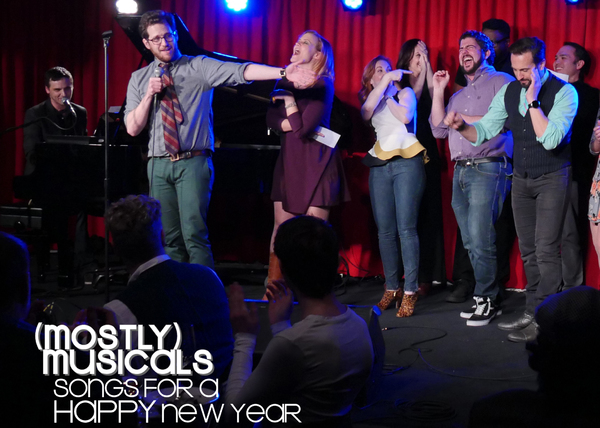 Mark Jacobson
and
Gregory Nabours
led the company sing-a-long of 'Friends in Low Places'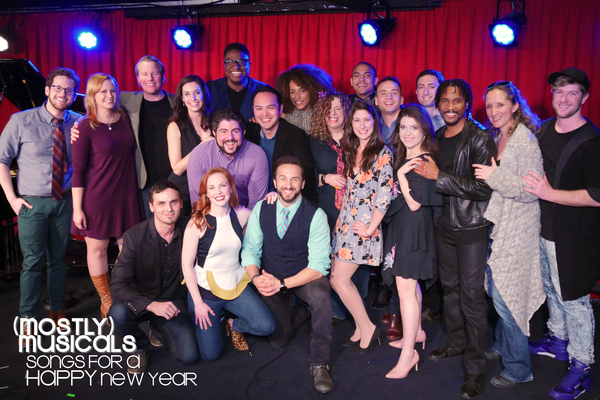 (mostly)musicals #21 family photo (credit:
Eric Cornwell
): (front) music director
Gregory Nabours
,
Kelley Dorney
,
Justin Michael Wilcox
; (middle)
Kristina Miller
,
Jason Peter Kennedy
,
Randy Guiaya
, producer
Amy Francis Schott
,
Amanda Kruge
r,
Matt Valle
,
Caitlin Gallogly
,
Eric B. Anthony
,
Selda Sahin
,
Eric Krop
; (back)
Mark Jacobson
,
Emily Clark
,
Jeff Scot Carey
,
Michael-Leon Wooley
,
Tiana Okoye
,
David LaMarr
,
Drew Fornarola