Photo Flash: Watts Village Theater Company Launches 2012 MEET ME @METRO Festival
On Saturday, August 25th, Watts Village Theater Company (WVTC), in partnership with more than 100 artists from groups including Rhythm Child, East LA Rep, Moving Arts, Rogue Artists Ensemble, Opera del Espacio, Ampersand, Ollin Band, Obie Award-winning Composer Rick Burkhardt of the Nonsense Company and the Salesian Mariachi Band, launched the opening performance of "Meet Me @Metro: Uncovering LA's Hidden Treasures," a site-specific, performing arts festival on and along Metro's Gold Line through East LA. Check out photos from the event below!
Beginning at 11:00am, participants checked in at Union Station and received a Metro Day Pass and WVTC Tour Guide to lead them through the experience, and then the event began with a 10-minute performing arts piece by the BraZeros Collective Group in Union Station's East Portal. The audience was then led to the Gold Line train by the Tour Guides, Musicians and Solo Artists to performances and visual art pieces at Mariachi Plaza, Soto and East LA Civic Center, where participants received lunch catered by WVTC's partnering local restaurant, "Coffee & Crepes by Vicky." The event culminated at Union Station's East Portal with a finale by BraZeros, and at 12:00pm another wave of participants checked in at Union Station and began the same journey. During Sunday's 12:00pm performance, audiodescriber Teri Grossman and interpreter Pao
La Mora
les joined the route to provide audiodescription and interpretation for the visually impaired and hearing impaired, respectively.
Meet Me @Metro, which runs Saturdays and Sundays through September 2, is WVTC's third annual summer festival in coordination with the LA County Metropolitan Transportation Authority (Metro). During the development of Meet Me @Metro, WVTC commissioned theatre companies, musicians and solo performers to create new work that reflects and responds to the communities in which they perform. In addition, the production highlights LA's rich cultural and artistic wealth, and the route was selected specifically to feature the many artistic contributions made to LA's cultural identity by Native-American, Asian-American and Latino/Hispanic/Chicana/o communities.
WVTC's Artistic Director, Guillermo Avilés-Rodríguez, conceived the production and constructed the concept of "Esoteric Theatre" as a means of curating the artistic elements of the piece. Through its long-term coordination with Metro, WVTC plans to transform Meet Me @Metro into a permanent, annual LA institution throughout the city, attracting tourists and local residents alike and bringing performing arts that are diverse and accessible to LA's public transportation system in more significant and innovative ways.
The next Meet Me @Metro production is scheduled for May, 2013, and WVTC plans to make public the location and artistic theme in the coming months. Any eligible theatre company, musician or solo performer will have the opportunity to apply to participate in next year's production.
The final performances of "Meet Me @Metro: Uncovering LA's Hidden Treasures" will take place on Saturday, September 1 and Sunday, September 2 at 11:00am and 12:00pm. The journey will begin at the Union Station East Portal (1 Gateway Plaza, Los Angeles, CA 90012). Production details and tickets are available on the event website at http://www.meetmeatmetro.com.
Watts Village Theater Company (WVTC) is a multicultural urban company that seeks to inspire its community with an appreciation of all cultures through new works about contemporary social issues. Actor and Watts community activist Quentin Drew and actor/playwright Lynn Manning founded WVTC in 1996 as an outgrowth of Cornerstone Theater Company's residency in Watts. In 2011, WVTC received the
American Theatre Wing
's
National Theatre
Company
Award as one of the top 10 most promising small theatre companies on the country. WVTC recently completed its participation in the Annenberg Foundation's Alchemy+ Leadership Training Program. For more info, go to
http://wattsvillagetheatercompany.org
. Photo Credit: Rick Davitt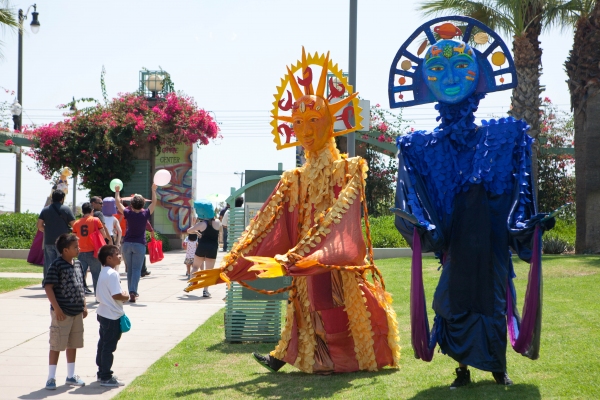 Sun and Moon puppets constructed by puppeteer Beth Peterson entertain Meet Me @Metro youth participants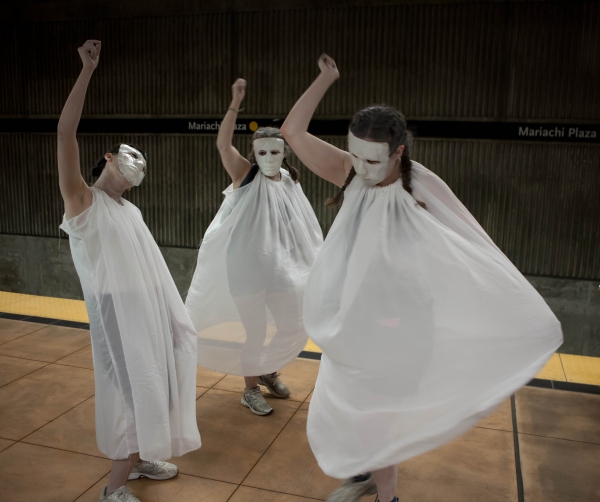 Performers from Opera del Espcacio dance at Mariachi Plaza station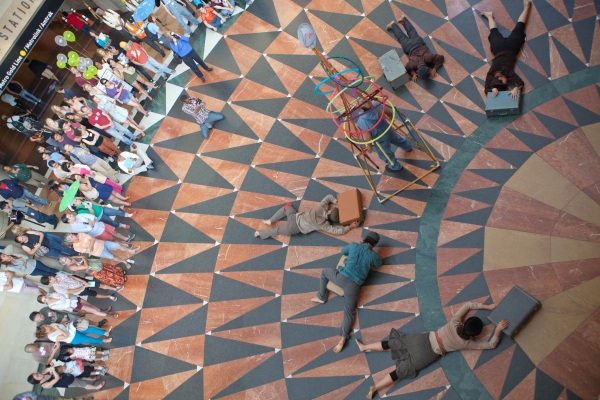 BraZeros Collective Group performs at Union Station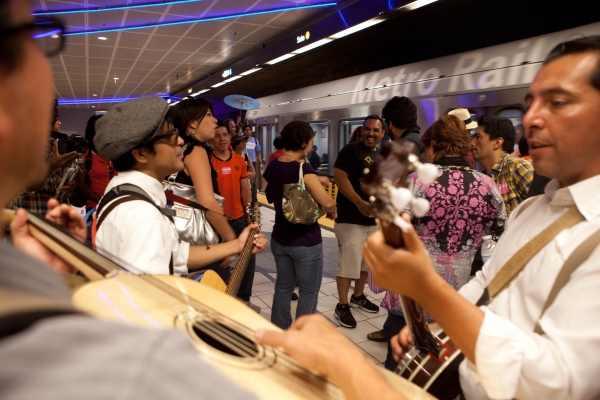 Meet Me @Metro musicians entertain audiences on the way to East LA Civic Center

More Hot Stories For You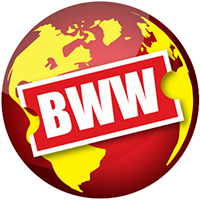 25th Anniversary Season Announced At Chance Theater

November 25, 2022

Chance Theater, Anaheim's official resident theater company, has announced its 2023 Season, which includes four musicals, three plays, and five staged readings of new shows.
---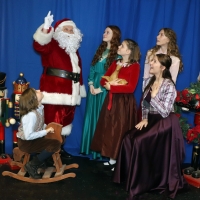 HOLIDAY IN THE HILLS Comes to Sutter Street Theatre

November 25, 2022

Holiday in the Hills brings its holiday cheer to Historic Folsom for the 17th year. Holiday in the Hills is by Mike Jimena & Connie Mockenhaupt, directed by Connie Mockenhaupt & Mike Jimena, with Musical Direction & Choreography by Connie Mockenhaupt, and features Accompanist John Wilder.
---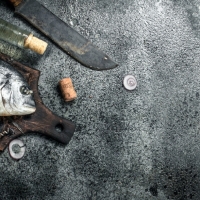 Open-Door Playhouse Debuts SIX ITALIANS, SEVEN FISHES Next Month

November 25, 2022

In the play Six Italians, Seven Fishes, an Italian-American family is gathered at the home of Joe and Marie for Christmas Eve dinner prior to Midnight Mass. Dinner (the seven fishes, a family tradition) is on hold because Vinnie and his Polish wife Peony have not yet arrived.
---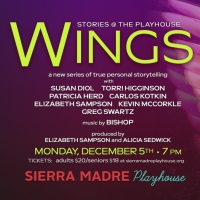 Sierra Madre Playhouse Presents 'Stories @ The Playhouse: Wings' Next Month

November 25, 2022

Sierra Madre Playhouse presents the second event in a projected series, Stories @ The Playhouse on Monday, December 5, 2022 at 7:00 p.m. The event consists of true personal storytelling.
---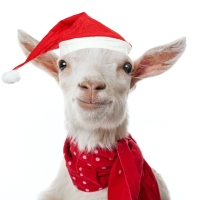 Open-Door Playhouse Debuts THE CHRISTMAS GOAT Next Month

November 25, 2022

Goat is disconsolate. There's a Nativity Scene being mounted for public display at Christmastime. Goat has been shut out of it because there was no goat present at the time of the historical Nativity. Goat's barnyard pal, Pig, has figured out a way for Goat to be the G.O.A.T. (Greatest Of All Time) participant in the Christmas festivities this year. Can you guess what Pig has planned for Goat?
---