Photo Flash: The Actors Fund's 3/15 Installment Of Musical Mondays
On Monday, March 15th, The Actors Fund presented the next in their series of Musical Mondays in the lobby of the Pantages Theatre in Hollywood. This time offering audiences a chance to get Up Close and Personal with Alan and Marilyn Bergman. The evenings special guests included the incomparable talents of Maureen McGovern and Lari White with the evenings moderation by Michael A. Kerker, ASCAP. Dancing with the Stars, Michael Orland, was the Musical Director for Maureen McGovern, while Bill Cantos, served as Musical Director for Alan Bergman and Lari White. The truly enchanting evening was produced by John Bowab and Martin Wiviott. The, oh so very important, Sponsors included Continental Airlines, Sunset Marquis and the Nederlander Organization.
Among those in attendance for this evening of reflection upon music we grew up with were Ilene Graff, Florence Henderson, Jane A. Johnston, Roslyn Kind, Patricia Kelly, Kate Linder, Rose Marie, Donna Mills, Patricia Morrison, Eve Plumb, Stefanie Powers, and Charlotte Rae.
Alan and Marilyn Bergman are two of the most distinguished figures in music today. Nominated for sixteen Academy Awards, they have won three Oscars, four Emmys, two Grammys and a Cable Ace Award. Patrons were heard to say more than once ... "I remember where I was when I first heard ..." as they listened in rapt attention to songs such as "The Way We Were", "The Windmills of Your Mind", "Papa, Can You Hear Me?" from "Yentl", "What Are You Doing the Rest of Your Life?", "Nice 'n' Easy", "That Face", "It Might Be You", "The Summer Knows", "Where Do You Start?", "How Do You Keep the Music Playing?", among many others. The audience was stunned to hear that Ms Barbra Streisand had in fact recorded 50 of their songs. For television, they won Emmys for "Sybil' and for the TV musical "Queen of the Stardust Ballroom" which was later adapted for the Broadway stage as "Ballroom". Television theme songs include "Maude," "Good Times," "Alice" , "Brooklyn Bridge" and "In the Heat of the Night." Their first collaboration with Cy Coleman, "Portraits in Jazz: A Gallery of Songs" was commissioned by and performed in 2002 at The Kennedy Center in Washington, D.C. and received widespread acclaim. The show, expanded with text by Larry Gelbart, ran for a sold-out, limited engagement at the Mark Taper Forum in Los Angeles. Now titled "Up Close and Musical", it is being prepared for Broadway. Alan and Marilyn are currently working on several projects with Michel Legrand and Marvin Hamlisch. Their musical "Queen of the Stardust Ballroom" with music by Billy Goldenberg, new music by Marvin Hamlisch, book by Jerry Kass, directed by Jerry Mitchell and starring Tyne Daly is scheduled to open in the Fall of 2010. Their current film Steven Soderbergh's "The Informant!" starring Matt Damon, includes their song "Trust Me", with music by Marvin Hamlisch. They are also working on "Visions of America" - a photo symphony celebrating the sights and sounds of America - for which they have written four new songs with composer Roger Kellaway. It had its premiere performance in January 2009 with the Philadelphia Pops Orchestra. "Lyrically, Alan Bergman" a CD of their songs sung by Alan with the Berlin Radio Orchestra is in current release on Verve Records. Other collaborators of Alan and Marilyn's are Dave Grusin, Henry Mancini, Johnny Mandel, Quincy Jones, John Williams and James Newton Howard, collaborations which have resulted in countless important works for film, television and recordings. Their many awards and honors include induction into the Songwriters' Hall of Fame and its Johnny Mercer Award, the Clooney Foundation Singers Salute to the Songwriter Award, the Songwriter's Guild Aggie Award, the National Academy of Songwriters Lifetime Achievement Award, the first Johnny Mercer Award by the Johnny Mercer Foundation and ASCAP's Founders Award. Marilyn served as President and Chairman of the Board of the American Society of Composers, Authors and Publishers (ASCAP) for fifteen years and continues to serve on the ASCAP Board. She is also the Chair of the Library of Congress National Sound Recording Preservation Board. Alan serves on many boards including the Library of Congress National Film Preservation Board, the National Academy of Songwriters, the Johnny Mercer Foundation, the Artists' Rights Foundation and the Jazz Bakery Board of Directors. They both serve on the Executive Committee of the Music Branch of the Academy of Motion Picture Arts & Sciences. They were born in the same hospital in Brooklyn, NY. Marilyn was a music major at New York's High School of Music & Art, going on to study Psychology and English at New York University. Alan holds a Bachelor of Arts Degree from the University of North Carolina, continuing study toward a Masters Degree at UCLA.
The only complaint for the audience members was that there wasnt enough time to hear more from Maureen McGovern and Lari White. Two brilliant performers who captivated the audience.
Taking control of the evening from the stage was Michael A. Kerker. Kerker has been Director of Musical Theatre for ASCAP (American Society of Composers, Authors and Publishers) since 1990. In addition to coordinating ASCAP's Musical Theatre Workshop in New York (which is led by composer/lyricist Stephen Schwartz), he works with Disney Theatricals to produce the ASCAP/Disney Musical Theatre Workshop in Los Angeles (also led by Stephen Schwartz). Together with Michael Feinstein, Kerker produces a regular series of concerts at Carnegie Hall highlighting the catalogue of both legendary and contemporary songwriters. Michael is also producing a regular series of interview programs entitled "Broadway: Up Close and Personal" for the Kennedy Center. Michael's on stage conversations with some of our nation's most prominent songwriters have included evenings with Jerry Herman, Alan and Marilyn Bergman, Charles Strouse, Sheldon Harnick, Marvin Hamlisch, and Stephen Schwartz. Michael produces an annual songwriter's cabaret as part of the Chicago Humanities Festival.
Photo Credits: Bill Dow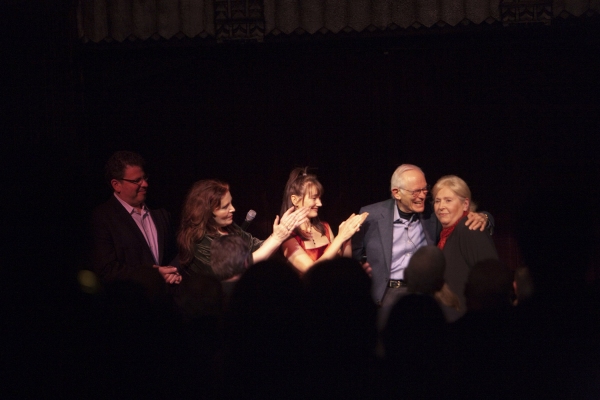 Michael Orland, Maureen McGovern, Lari White, Alan and Marilyn Bergman

Maureen McGovern, Alan Bergman, Michael A. Kerker, Marilyn Bergman and Lari White

John Bowab, B. Harlan Boll, Martin Wiviott and John Holly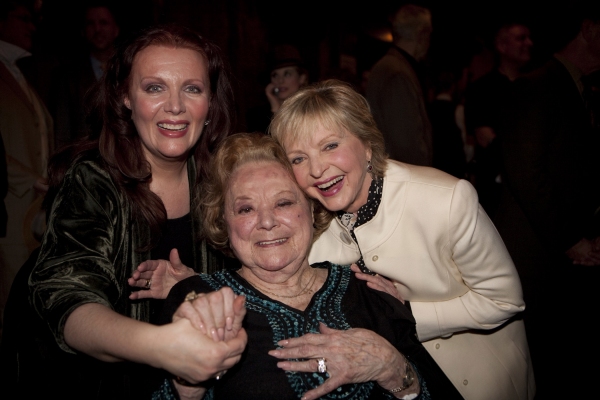 Maureen McGovern, Rose Marie and Florence Henderson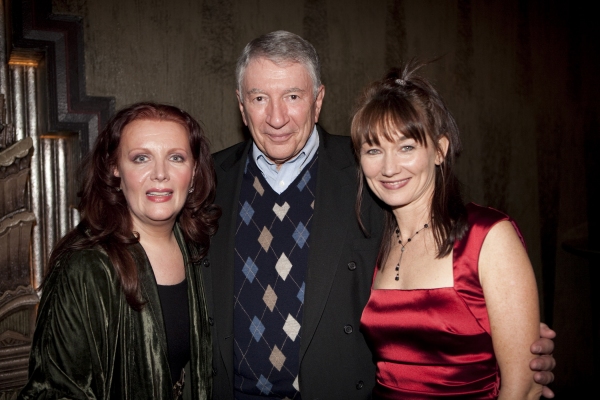 Maureen McGovern, Martin Wiviott. Lari White

Florence Henderson, Donna Mills, Alan & Marilyn Bergman, Roslyn Kind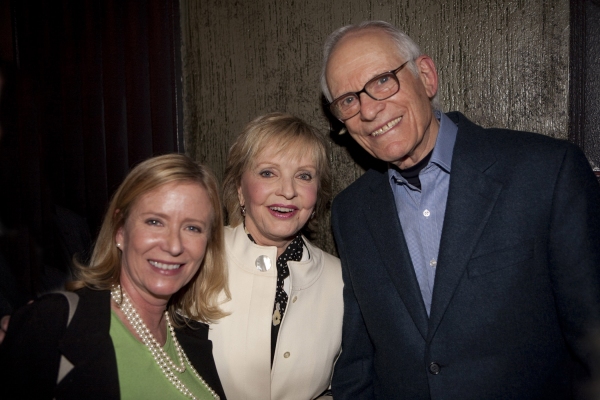 Eve Plumb, Florence Henderson and Alan Bergman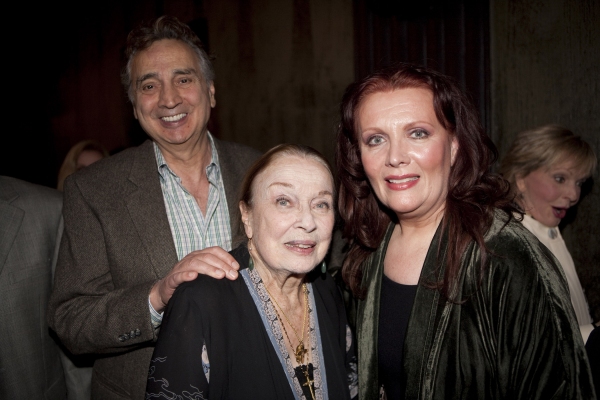 John Bowab, Patricia Morrison and Maureen McGovern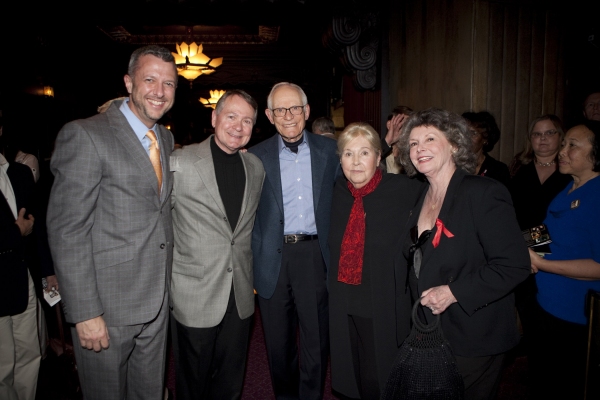 Keith McNutt, John Holly, Alan and Marilyn Bergman, Jomarie Ward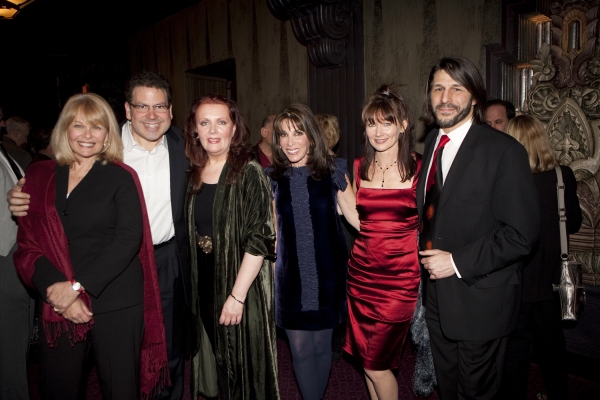 Ilene Graff, Michael Orland, Maureen McGovern, Kate Linder, Lari White, Bill Cantos

Alan Bergman, Stefanie Powers, Marilyn Bergman

Lari White

Maureen McGovern

Alan Bergman, Marilyn Bergman, Michael A. Kerker

Alan and Marilyn Bergman

More Hot Stories For You