Photo Flash: PORGY AND BESS Celebrates Opening at the Ahmanson
The Tony Award-winning musical "The Gershwins' Porgy and Bess" made its triumphant debut at the Center Theatre Group/Ahmanson Theatre, opening last night, April 23 at 8 p.m. at the Center Theatre Group/Ahmanson Theatre. Performances continue through June 1, 2014. BroadwayWorld has photos from the opening night festivities below!
"The Gershwins' Porgy and Bess" by George Gershwin, DuBose and Dorothy Heyward and Ira Gershwin, features one of Broadway's most accomplished creative teams, led by Tony Award-winning director Diane Paulus ("Pippin," "Hair"), Pulitzer Prize-winning playwright Suzan-Lori Parks("Topdog/Underdog"), and two-time Obie Award-winning composer Diedre L. Murray ("Running Man").
The cast, which includes Nathaniel Stampley and Alicia Hall Moran as Porgy and Bess (respectively), also featuresAlvin Crawford as Crown, Kingsley Leggs as Sporting Life, Sumayya Ali as Clara, Denisha Ballew as Serena,Danielle Lee Greaves as Mariah and David Hughey as Jake.
In addition, the cast includes Dan Barnhill, Vanjah Boikai, Adrianna M. Cleveland, Roosevelt Andre Credit, Cicily Dainels, Dwelvan David, Nkrumah Gatling, Tamar Greene, Nicole Adell Johnson, James Earl Jones II, Quentin Oliver Lee, Cheryse McLeod Lewis, Sarita Rachelle Lilly, Kent Overshown, Chauncey Packer, Lindsay Roberts, Fred Roseand Soara-Joye Ross.
This new adaptation of "The Gershwins' Porgy and Bess" was specifically created for Broadway and features a revised book in a musical theatre format and jazz-oriented musical arrangements. The classic story is set in Charleston's fabled Catfish Row, where the beautiful Bess struggles to break free from her scandalous past, and the only one who can rescue her is the courageous Porgy. Threatened by her formidable former lover Crown, and the seductive enticements of the colorful troublemaker Sporting Life, Porgy and Bess' relationship evolves into a deep romance that triumphs as one of theatre's most exhilarating love stories.
Based on DuBose Heyward's novel "Porgy" and the play of the same name, which he co- wrote with his wife, Dorothy Heyward, "The Gershwins' Porgy and Bess" includes such legendary songs such as "Summertime," "It Ain't Necessarily So" and "I Got Plenty of Nothing."
The creative team also includes choreographer Ronald K. Brown, set designer Riccardo Hernandez, costume designer Esosa, lighting designer Christopher Akerlind, sound designer ACME Sound Partners, music supervisor Constantine Kitsopoulous and music director/conductor Dale Rieling.
The revival of "The Gershwins' Porgy and Bess" had its world premiere at Harvard University's American Repertory Theater during its 2011/12 season. The production moved to the Richard Rodgers Theatre on Broadway for a limited engagement with an official opening on January 12, 2012. "The Gershwins' Porgy and Bess" closed on September 23, 2012, after 322 performances, making it the longest running production of "Porgy and Bess" to ever play Broadway.
Tickets for "The Gershwins' Porgy and Bess" are available by calling (213) 972-4400, online at www.CenterTheatreGroup.org or in person at the CTG box office located at the Ahmanson Theatre at the Music Center.
Photo Credit: Garrett Davis/Capture Imaging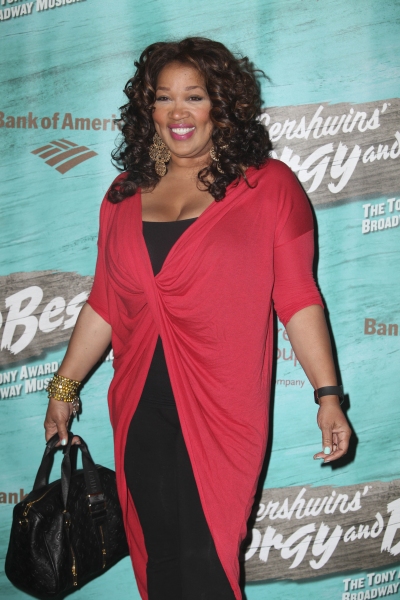 Actress Kym E. Whitley

Actress Michole Briana White

Actress Brenda Strong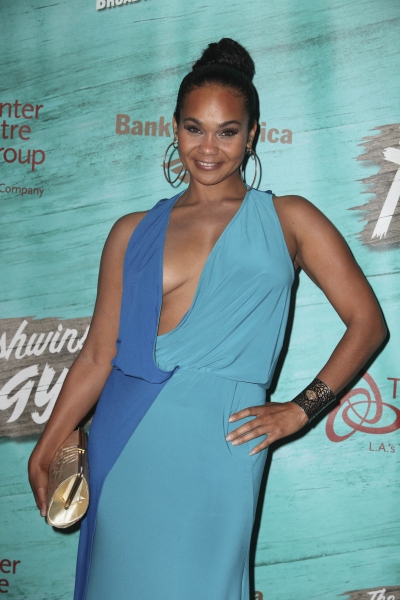 Actress Beth Payne

Actress Jenifer Lewis

Actress Kiki Shepard

Jean and Mike Strunsky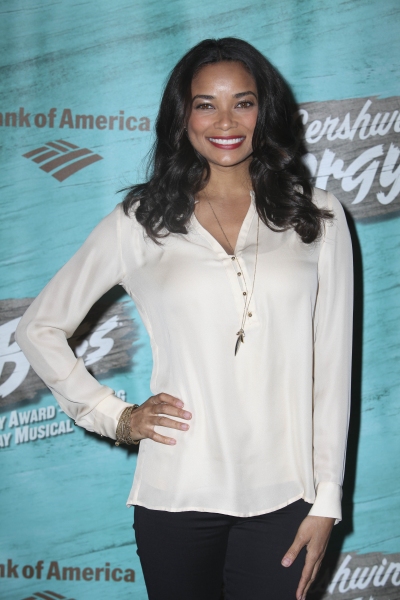 Actress Rochelle Aytes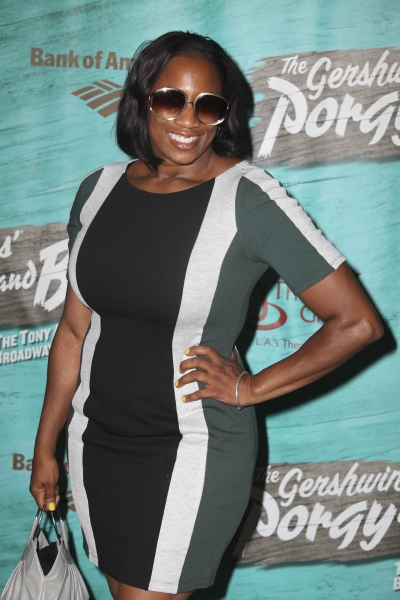 Actress Leslie Segar

Mike Medavoy

Actress Kiki Haynes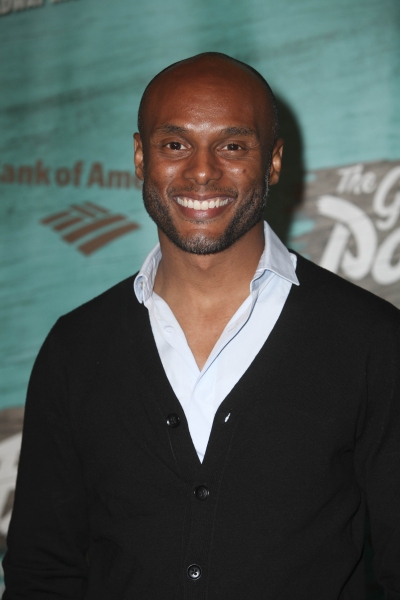 Musician Kenny Lattimore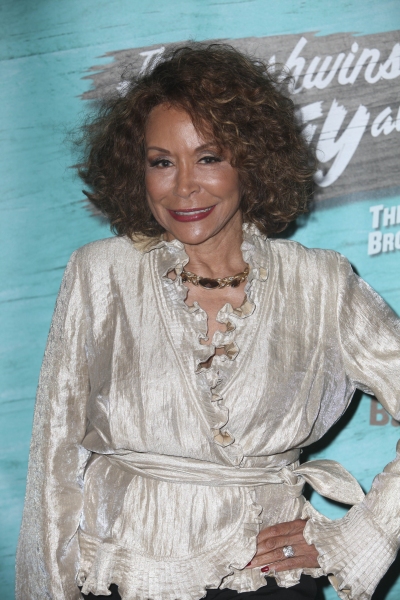 Actress Freda Payne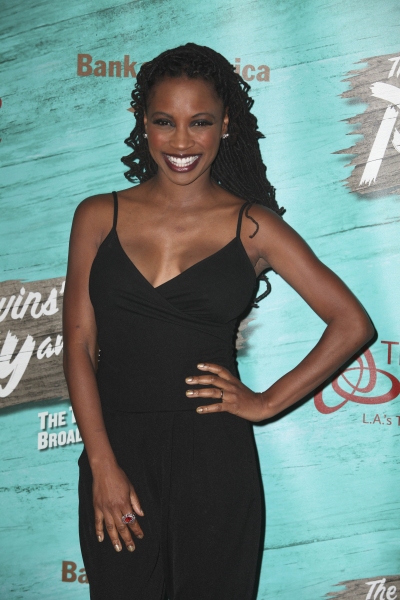 Actress Shanola Hampton

Actress Trina Parks

Cast members Sumayya Ali and David Hughey

Lyn Talbert and actor David E. Talbert

Actor Courtney B. Vance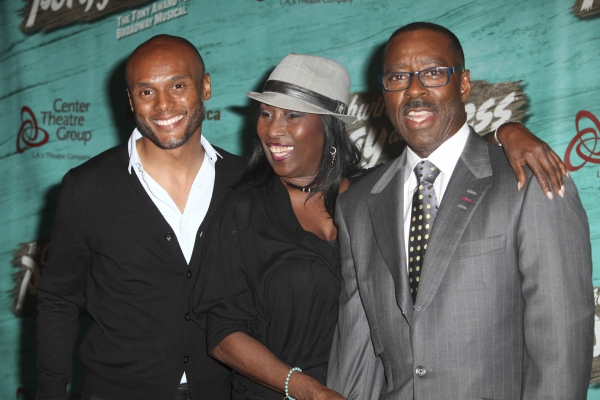 Musician Kenny Lattimore, actress Kiki Shepard and actor Courtney B. Vance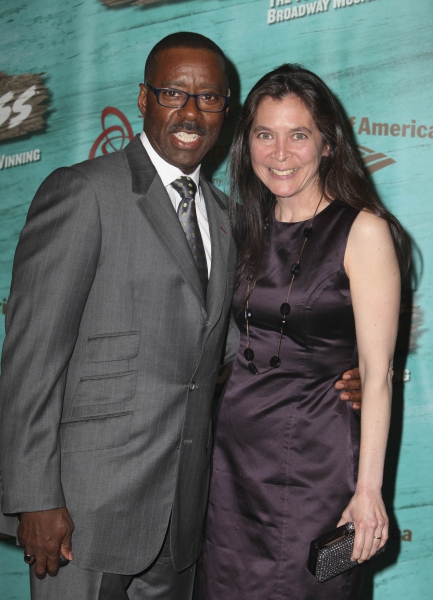 Actor Courtney B. Vance and Director Diane Paulus

Director Diane Paulus

Actor Keith David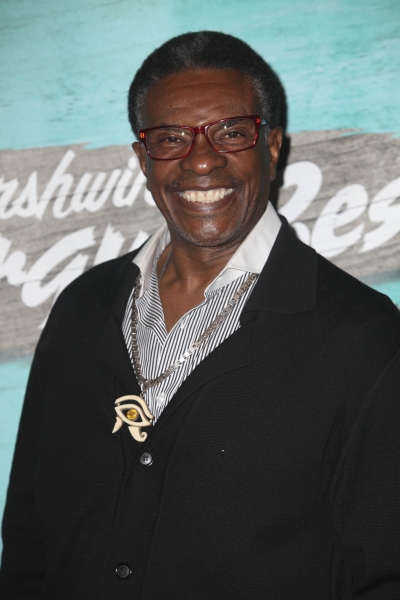 Actor Keith David

Actress Angela Bassett

The cast take their bows

The cast take their bows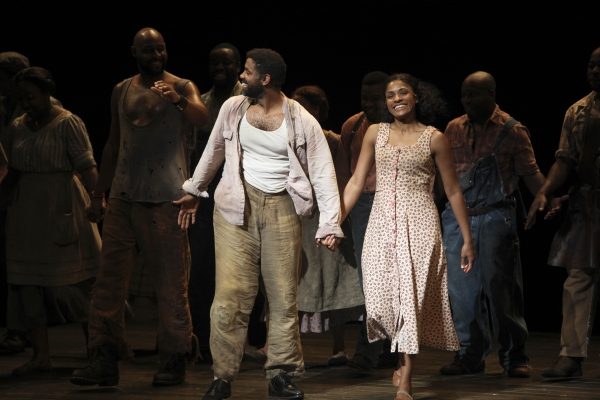 Cast members Nathaniel Stampley and Alicia Hall Moran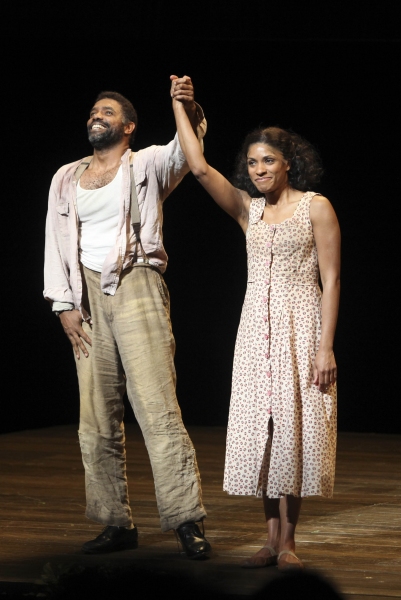 Cast members Nathaniel Stampley and Alicia Hall Moran

The cast and guests pose backstage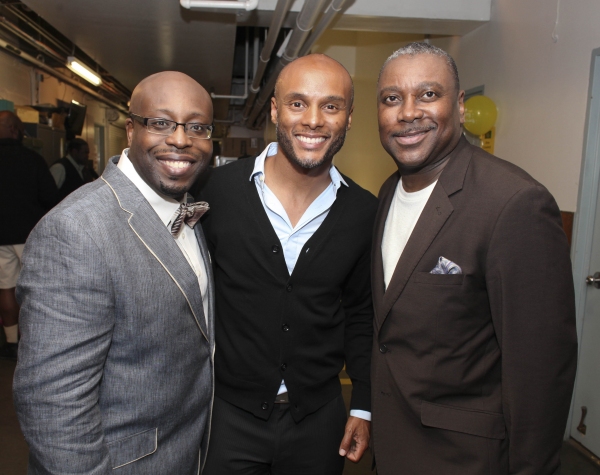 Cast member James Earl Jones II, musician Kenny Lattimore and cast member Kingsley Leggs

Cast members Alicia Hall Moran and Denisha Ballew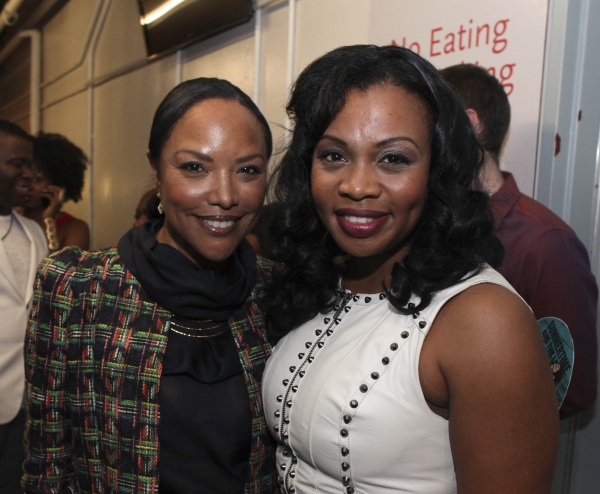 Actress Lynn Whitfield and cast member Sumayya Ali

Cast member Kingsley Leggs, actress Jenifer Lewis and cast member James Earl Jones II

Actress Jenifer Lewis and cast member Alvin Crawford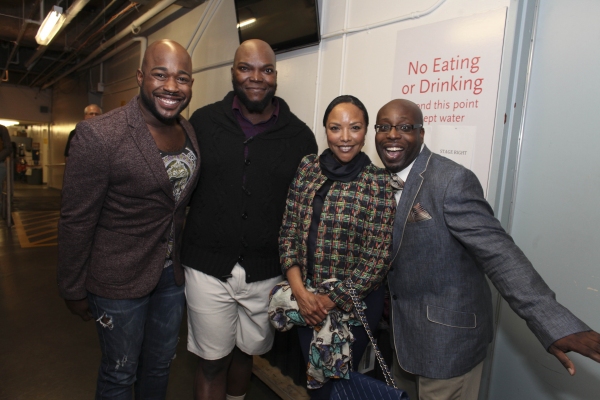 Cast members Kent Overshown, actress Lynn Whitfield and cast member James Earl Jones II and Dwelvan David

Actor Courtney B. Vance, Director Diane Paulus and actress Angela Bassett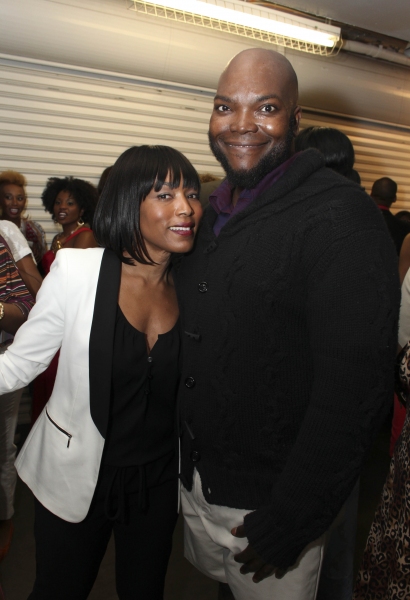 Actress Angela Bassett and cast member Dwelvan David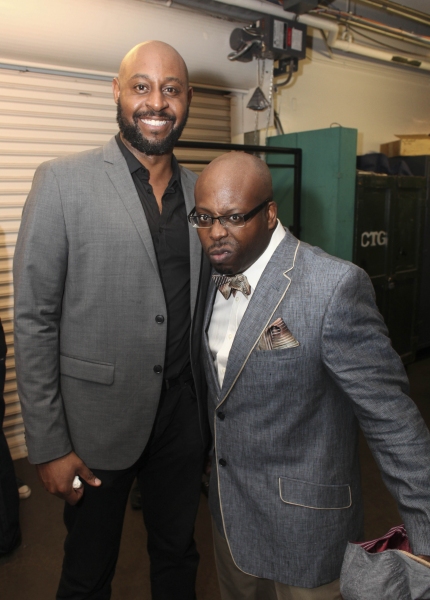 Cast members Alvin Crawford and James Earl Jones II

Actor Keith David and cast member Tamar Greene

Cast member Alicia Hall Moran and actress Kym E. Whitley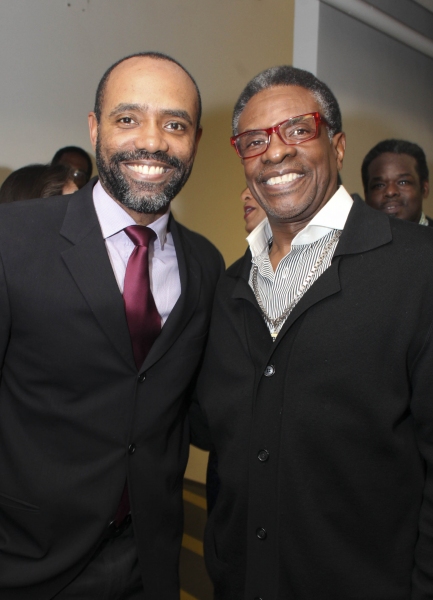 Cast member Nathaniel Stampley and actor Keith David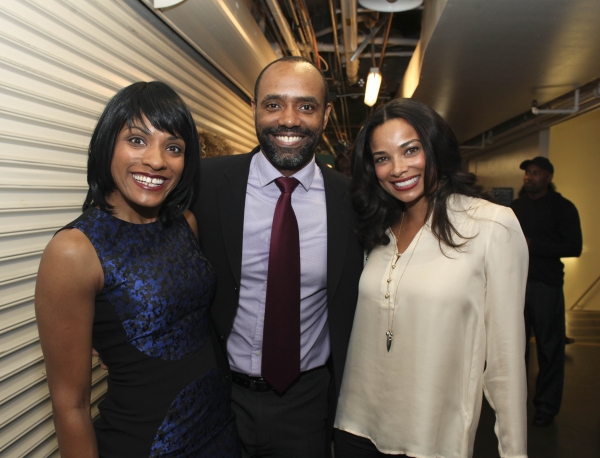 Cast members Alicia Hall Moran, Nathaniel Stampley and actress Rochelle Aytes

Actress Kiki Haynes and cast members Nathaniel Stampley and Alicia Hall Moran

Actress Cocoa Brown, cast member Alicia Hall Moran and actresses Kiki Haynes and Michole Briana White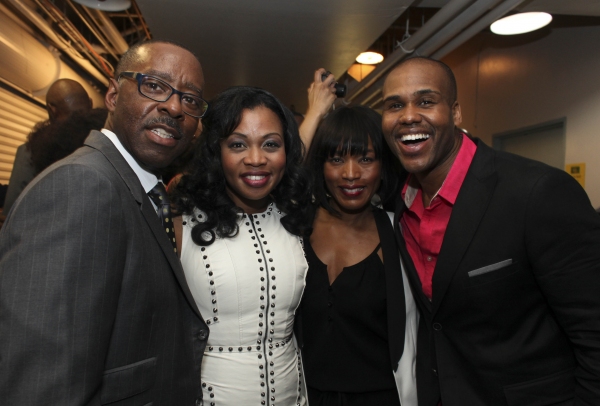 Actor Courtney B. Vance, cast member Sumayya Ali, actress Angela Bassett and cast member David Hughey

Cast members Denisha Ballew, Cheryse McLeod Lewis, Kingsley Leggs and David Hughey

Cast members Tamar Greene and Lindsay Roberts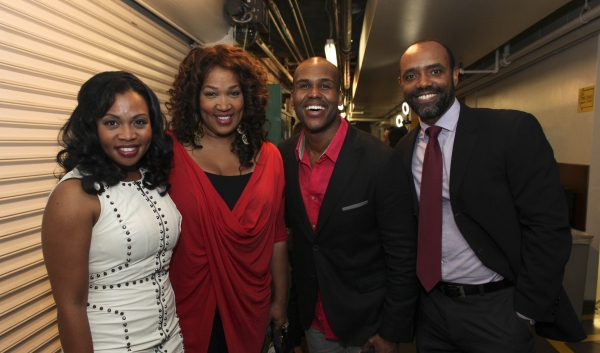 Cast member Sumayya Ali, actress Kym E. Whitley and cast members David Hughey

Cast members Chauncey Parker, Lindsay Roberts, Denisha Ballew and Kingsley Leggs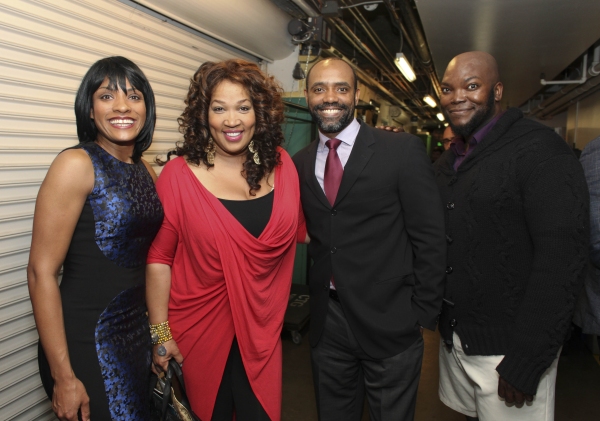 Cast member Alicia Hall Moran, actress Kym E. Whitley and cast members Nathaniel Stampley and Dwelvan David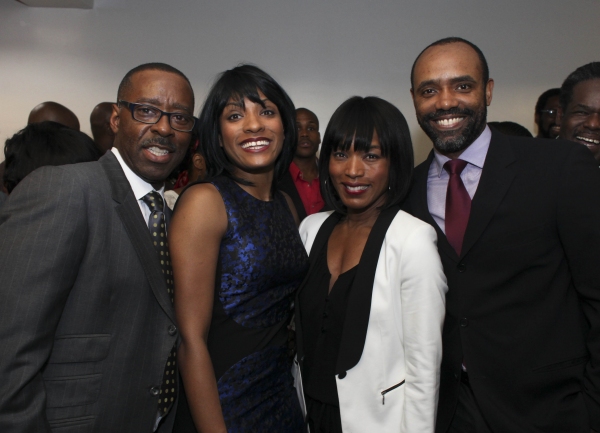 Actor Courtney B. Vance, cast member Alicia Hall Moran, actress Angela Bassett and cast member Nathaniel Stampley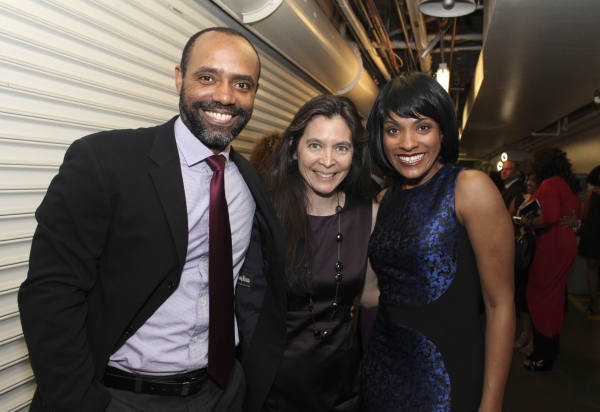 Cast member Nathaniel Stampley, Director Diane Paulus and cast member Alicia Hall Moran