Photo Flash: Looking Back At (mostly)musicals' HOLIDAY Show, & 5th Anniversary Show Announced
On Monday, November 19th, (mostly)musicals returned to Upstairs at Vitello's to celebrate the holidays with their 30th edition! Music director Gregory Nabours led a jingling (ring-ting-tingling too!) evening, featuring Alli Miller (Cherry Poppins), Amy Engelhardt (BASTARD JONES), Clent Bowers (B'way: CATS, BIG), Emily Clark (Stealing Focus), Gabriel Gonzalez (La Verdad), Iara Nemirovsky (National tour: SCHOOL OF ROCK), Jeffrey Polk (B'way: FIVE GUYS NAMED MOE), Kelley Dorney (IN A BOOTH AT CHASEN'S), Kristina Miller (JERSEY BOYS), Jonny Lee Jr. and Justin Anthony Long (CITY OF DREAMS), Juan Lozano (2 Cents Theatre Company), Keith and Laura Nicole Harrison (EMOJILAND), Natalia Vivino (CHILDREN OF EDEN at 5-Star Theatricals), and Shawn Ryan ("America's Got Talent"). The evening also showcased a guest performance from the cast of the critically acclaimed Greenway Court production of THE COLOR PURPLE, and, as always, the open mic afterparty! See videos here, and scroll down for photos of the festive evening!
And, save the date! On Monday, January 7, 2019, (mostly)musicals will celebrate its 5th anniversary with a night of HAPPY SONGS FOR THE NEW YEAR, featuring Gregory Nabours, Tony Award nominee Sharon McNight, Alli Miller, Amanda Kruger, Constance Jewell Lopez, Emily Clark, Jason Michael Snow, Justin Michael Wilcox, Mark Jacobson, Miatta Lebile, Randy Guiaya, and more to be announced! Tickets are $20 and available at https://www.eventbrite.com/e/mostlymusicals-tickets-53609451312. (There will be a $10 surcharge on tickets purchased on the day of the show.) Doors open at 6:30pm for dinner and drinks, showtime is 7:30pm with the open mic afterparty immediately following.
Vitello's Restaurant is located at 4349 Tujunga Avenue, Studio City, CA. Valet and street parking are available. For more information, visit www.mostlymusicalsLA.com, or follow us on FB, YouTube, and twitter @mostlymusicals
Photo Credit: Amy Francis Schott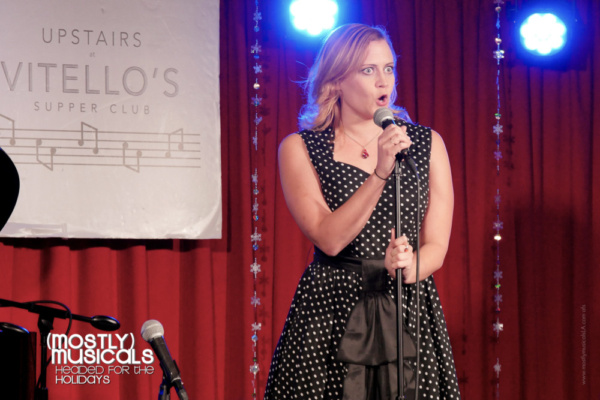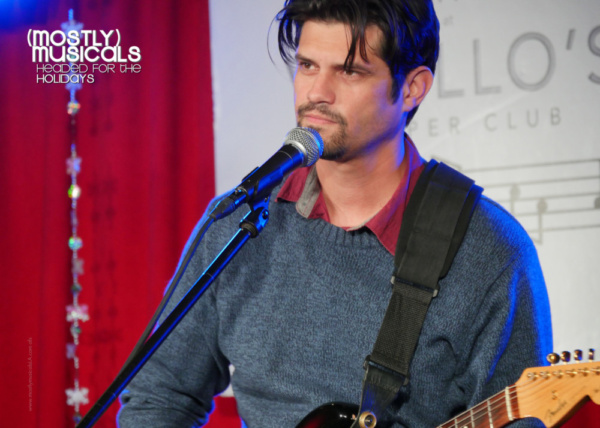 Cast members of THE COLOR PURPLE (Dominique Kent, Otis Easter, Elizabeth Adabale, April Nixon, Aaron Braxton, Jacquelin Lorraine)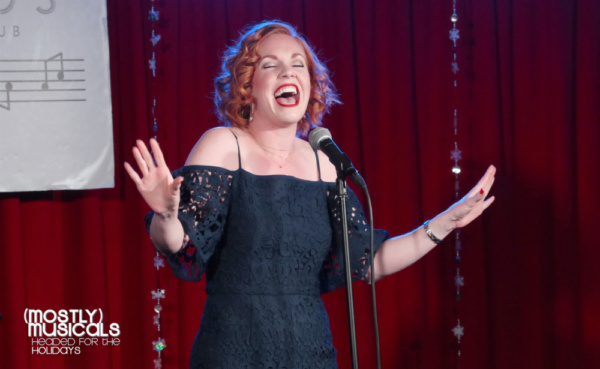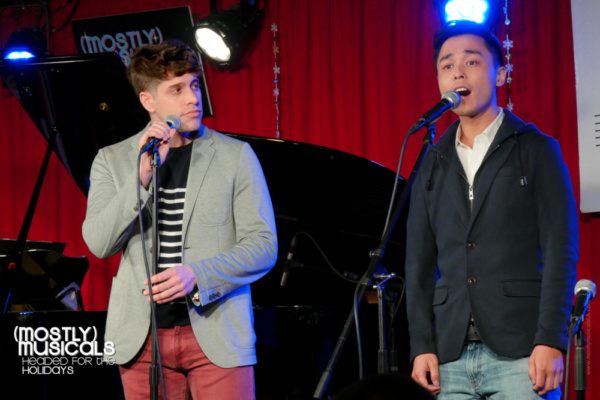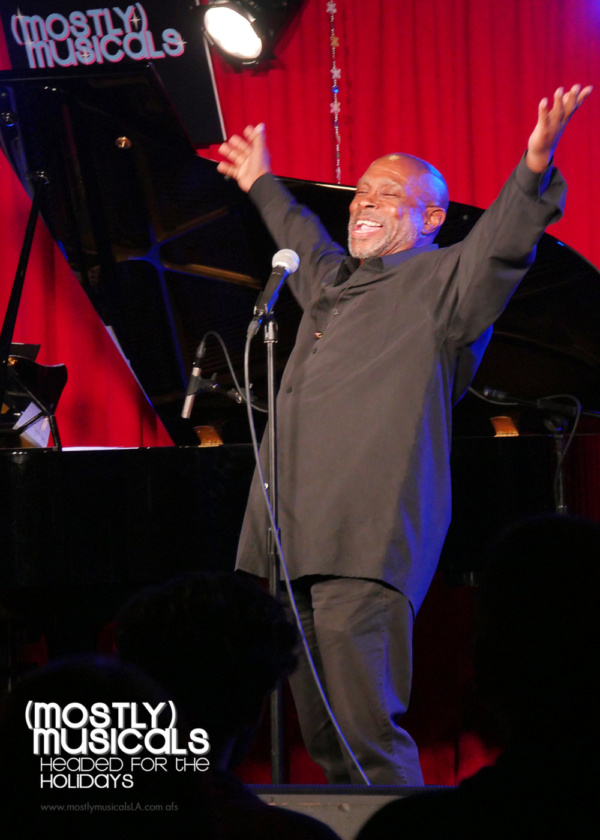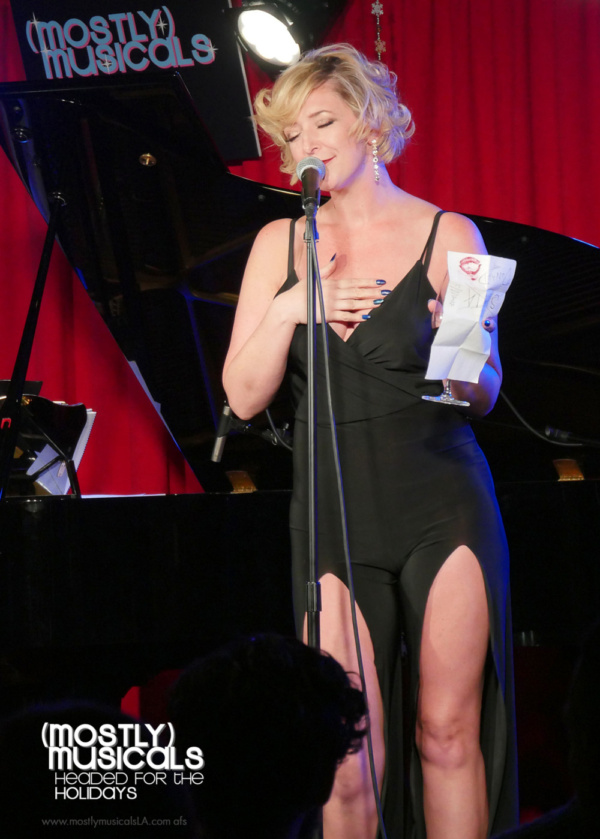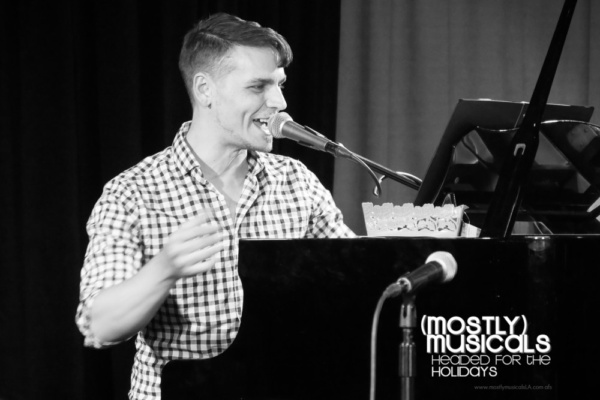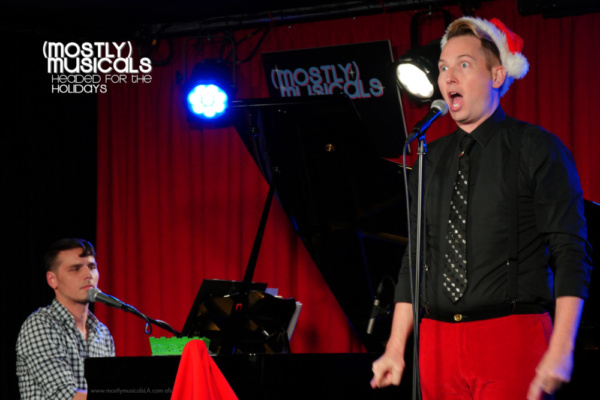 The mmLA 30 family (photo: Eric Cornwell) Front: Jeffrey Polk, Jacquelin Lorraine, Gabriel Gonzalez, April Nixon. Middle: Gregory Nabours, Iara Nemirovsky, Laura Harrison, Elizabeth Adabale, Alli Miller, amy francis schott, Natalia Vivino, Kelley Dorney, Otis Easter. Back: Emily Clark, Dominique Kent, Juan Lozano, Jonny Lee Jr, Keith Harrison, Amy Engelhardt, Kristina Miller, Justin Anthony Long, Shawn Ryan, Client Bowers, Aaron Braxton