Click Here for More Articles on SHAKESPEARE SPOTLIGHT
Photo Flash: First Look at Independent Shakespeare Co.'s RICHARD III at Griffith Park
This summer INDEPENDENT SHAKESPEARE CO. presents an electrified interpretation of Shakespeare's indelible anti-hero, RICHARD III, featuring David Melville as Richard and directed by Independent Shakespeare Co.'s Artistic Director, Melissa Chalsma. RICHARD III opened last night, June 30, at THE GRIFFITH PARK FREE SHAKESPEARE FESTIVAL and will perform through Sunday, July 24 at the Old Zoo in Griffith Park. BroadwayWorld has a first look at the cast in action below!
For over 200 years, the most produced play in the world was Colley Cibber's adaptation of Shakespeare's RICHARD III. Through the ages, classical actors (including David Garrick and Edmund Booth) refitted it for their versions of the indelible anti-hero. Independent Shakespeare Co. pulls the best from the past and combines it with an entirely modern take for this electrified re-imagining of the tale of a man driven to pursue power by any means.
The cast of RICHARD III features: David Melville as Richard, Fiona Cheung, Joseph Culliton, William Elsman, April Fritz, Lorenzo Gonzalez, Mary Goodchild, Aisha Kabia, Jack Lancaster, Tatiana Louder, Victor Manso, Nathan Nonhof, Katie Powers-Faulk, Evan Lewis Smith, Bernadette Sullivan, Kalean Ung and Brandon Wong.
Season Production Design is by Caitlin Lainoff. Season Lighting Design is by Bosco Flanagan. Costume Design is by Garry Lennon. Original music composed by David Melville. Musical direction is by Chris Porter.
All ISC Summer Shakespeare productions are FREE to the public! RICHARD III is the first of two productions being presented at this year's GRIFFITH PARK FREE SHAKESPEARE FESTIVAL. THE TEMPEST will play July 30 - September 4. For more information, call (818) 710-6306 or go online at www.iscla.org.
Photo Credits: Reynaldo Macias and Grettel Cortes Photography


David Melville stars as Richard III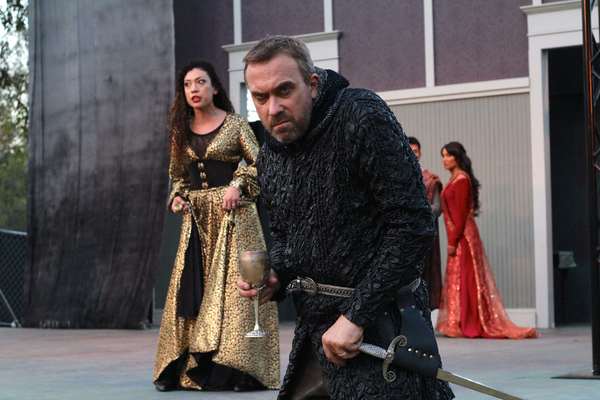 Kalean Ung stars as Margaret and David Melville stars as Richard III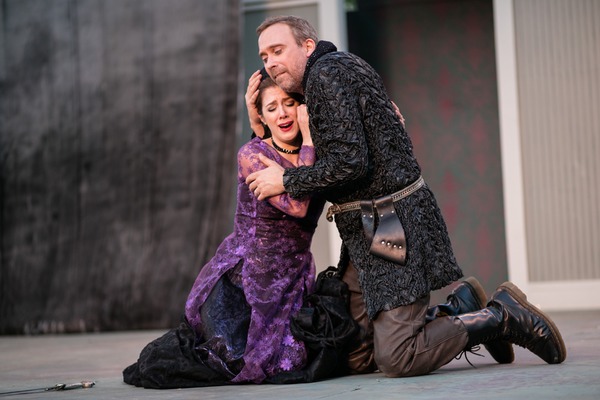 Mary Goodchild stars as Lady Ann and David Melville stars as Richard III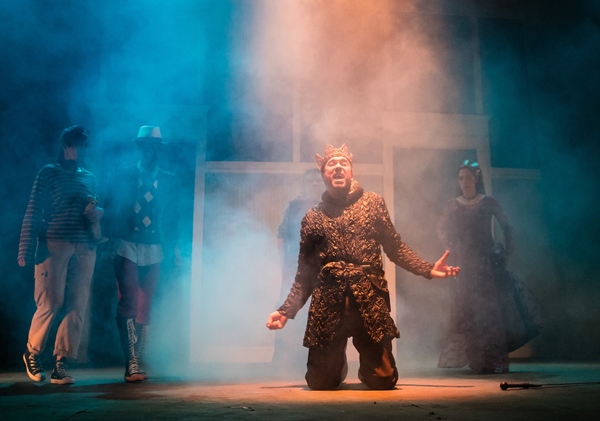 David Melville stars as Richard III (center) with April Fritz as Duke of York, Tatiana Louder as Edward, Lorenzo Gonzalez as King Henry VI, Mary Goodchild as Lady Ann
Related Articles
More Hot Stories For You