Photo Flash: Comic Drama A DULL PAIN TURNED SHARP Takes the Stage for Opening
The Group Rep presents the world premiere of Brent Beerman's comedy drama A Dull Pain Turned Sharp, directed by Kay Cole, produced by Mannette Antill, about a mother's dream to be a grandmother, a daughter's dream of independence, and another mother's dream of carrying on the lineage of her deceased son. What happens when one's happiness depends upon the actions of another? The play runs April 21 through June 4, Fridays and Saturdays at 8:00 pm, Sundays at 2:00 pm at the Lonny Chapman Theatre in North Hollywood.
The cast features the talents of Todd Andrew Ball, Barbara Brownell, Amy Earhart, Doug Haverty and Janet Wood.
The design team includes J. Kent Inasy (Set & Lighting Design), Diana Martin (Costume Design), and Steve Shaw (Sound Design).
Kay Cole (Director) Kay is a true renaissance woman. She has been directing, choreographing, writing and teaching in Los Angeles, New York and London for many years. Her recent directorial successes are I Only Have Eyes for You, an original musical she also choreographed. Firecracker, an original play she also co-wrote. Another Washington Affair, a timely and unique two-character play, and John Patrick Shanley's premiere one act, Poison," at Theater 68. She is in pre-production to direct and choreograph "Daniel in Babylon," an original rock opera film. She is a proud member of SDC. SAG-AFTRA, AEA. www.KAYCOLE.net
Brent Beerman (Playwright/Associate Producer) UCLA MFA graduate, his Gabriel's Rapture won the Corner Stage National Theater Contest, Millionaires opened Off-Broadway, Dancing in The Shadows won the Pacificus Foundation of Los Angeles Literary Award; his libretto for Jesus' Daughter and Womin, touring Europe and the United States were featured on CNN. 2016 in LA, Another Washington Affair directed by Kay Cole had a run . A Dull Pain, Turned Sharp was a prizewinner at the MOXIE Films New Play Competition and a reading featured at the HOWL festival in New York City. Brent is director of theater at Crescenta Valley High School which annually produces over 14 plays with five guest directors.
Todd Andrew Ball (Dorin) GRT credits: Agatha Christie's Witness for the Prosecution (Mr. Carter/Dr. Wyatt), Bach at Leipzig (Graupner), Cat on a Hot Tin Roof (Gooper) and Tiger By the Tail (Slocum). Other theatre credits include Patterns at Theatre 40, Leading Ladies (Jack), Agatha Christie's Black Coffee (Hercule Poirot), Tobacco Road (Love Bensey), Amadeus (Emperor Joseph II) and The Guardsman at A Noise Within).
Barbara Brownell (Linda) Theater Credits: Broadway: Play it Again Sam, The Ballad of Johnny Pot, and King Lear at Actors Studio NY, Goodbye Again, Zing, Dylan, Oklahoma, Barefoot in the Park and A Case of Libel. Film credits include "The Master," "Going Home," and "Behind the Candelabra," among others. Some TV credits: "Grey's Anatomy," "Mad Men," "Monk," "Big Love," "LA Law," "Night Court (3)," recurring on "Webster" and "M*A*S*H, as well as over 100 commercials. AEA
Amy Earhart (Julie) This marks Amy's return to the stage following a hiatus to focus on becoming a more interesting person. A graduate of the American Academy of Dramatic Arts, Amy has acted abroad in the Edinburgh Fringe Festival. She is best known for her role as Stacey in the award-winning Star Wars fan film series "Pink Five." Amy currently enjoys volunteering as a high school drama coach and being a mom to her 4-year-old son Sam. SAG-AFTRA
Doug Haverty (Frank) Group Rep: Calendar Girls - John; Another Antigone - Henry; Hotel Paradiso - Martin; Sherlock's Last Case - Holmes; My Three Angels - Felix; And Then There Were None - Judge Wargrave; A Christmas Carol - Cratchit; Inspecting Carol - Wayne, Lend Me A Tenor - Max; ZJU: The Bereaved, Lonely at the Top; Lyric/Hyperion: Carmilla; TheatreWest/Falcon: Ray Bradbury's Falling Upward; NASA: Monet in Defying Gravity; and Advent: Algy/Fenton+5 in Bullshot Crummond. In 2015 Kay Cole directed Love Again, Doug's musical written with Adryan Russ. SAG-AFTRA AEA
Janet Wood (Elizabeth) GRT Founding Member. Theater credits: Love Again, Love Letters, Nunsense, Sweet Sue, Company, Reaching Up, among many. Best Actress Drama award for The Baby Dance. Some television credits include "Monk," Six Feet Under," "Charmed" "Wonder Years," contract player on "Days of Our Lives" and "Young and Restless," plus AEA
A DULL PAIN TURNED SHARP, April 21 - June 4, 2017
Opening Friday, April 21 at 8:00 PM
Fridays and Saturdays at 8:00 PM; Sunday Matinees at 2:00 PM, talk-back Sundays: April 23 & April 30 after matinee
Tickets: $25; Seniors/Students with ID: $20; Groups 10+: $15
Buy tickets: www.thegrouprep.com or info@thegrouprep.com
Information/Reservations Line: 818.763-5990
Lonny Chapman Theatre 10900 Burbank Boulevard North Hollywood 91601
Running time: 1 hour 35 minutes; no intermission
Photo Credit: Doug Engalla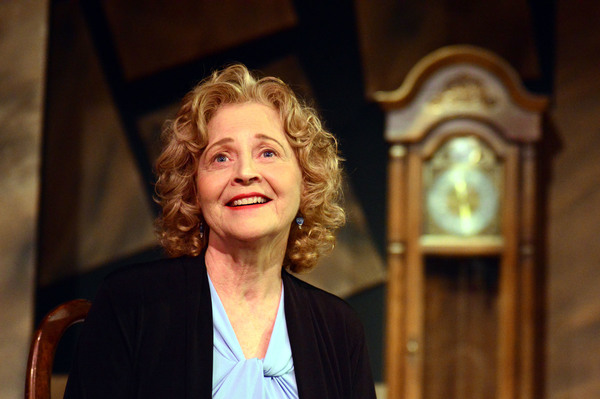 Barbara Brown
ell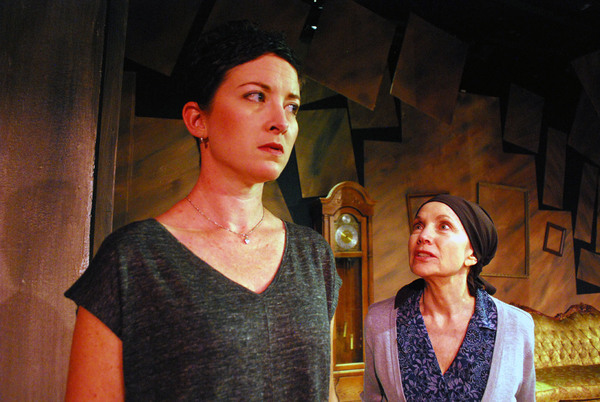 Amy Earhart,
Janet Wood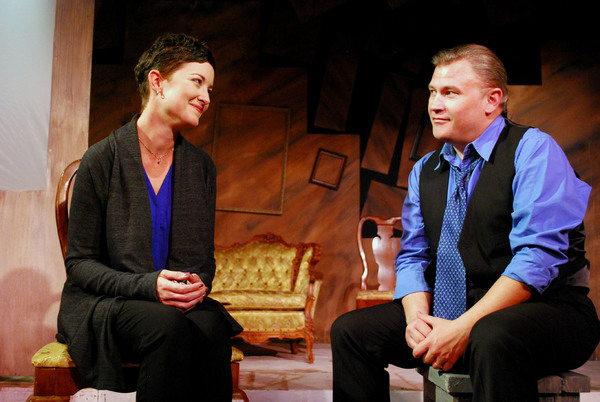 Amy Earhart,
Todd Andrew Ball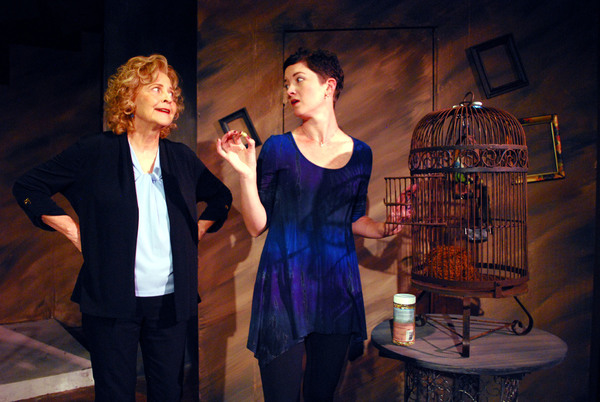 Barbara Brown
ell, Amy Earhart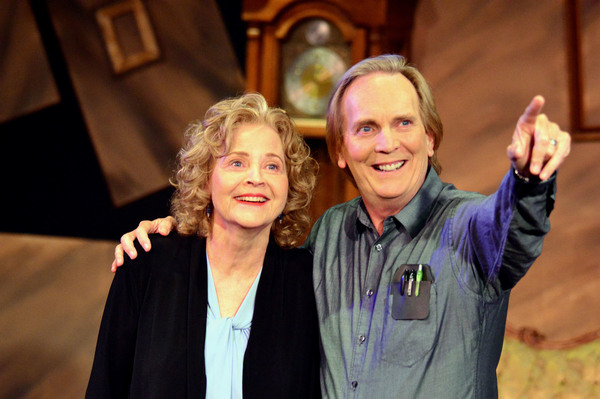 Barbara Brown
ell,
Doug Haverty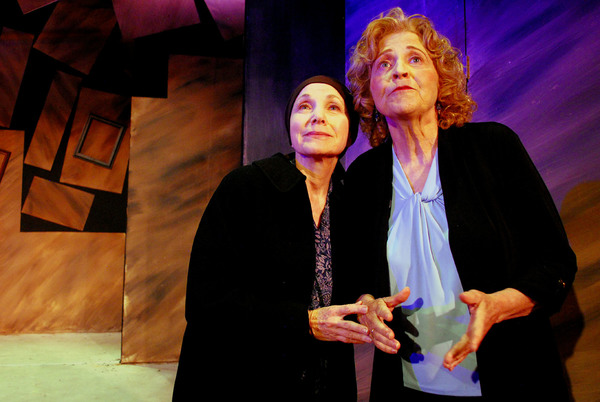 Janet Wood
,
Barbara Brown
ell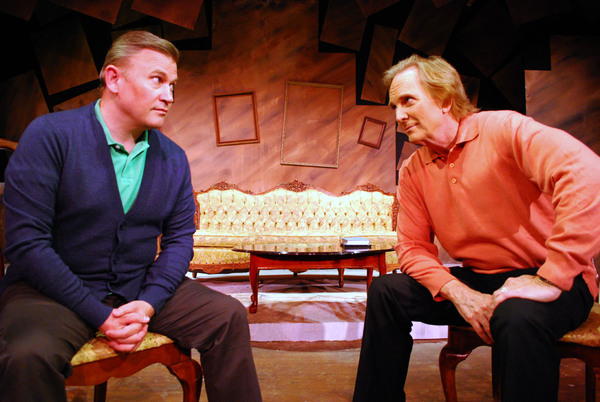 Todd Andrew Ball
,
Doug Haverty