Award-winning Pink Hulk One-Woman Show From NYC Makes Its West Coast Debut At L.A.'s Whitefire Theatre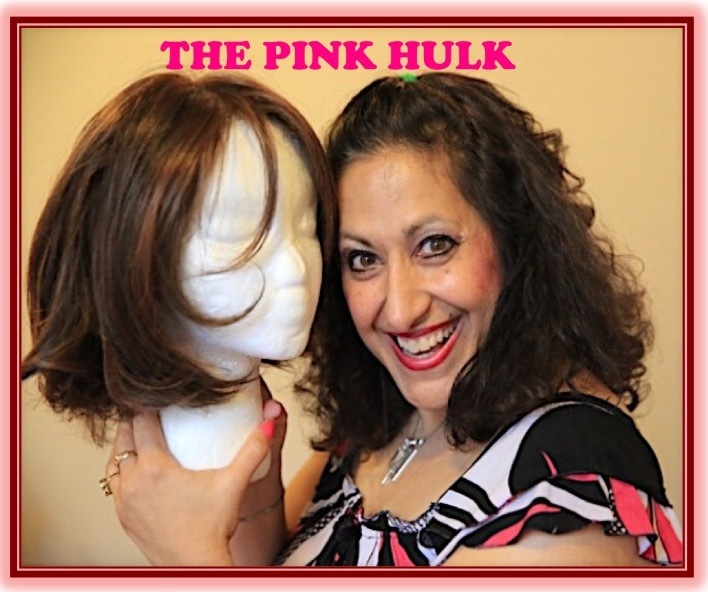 Actor and playwright Valerie David is debuting her critically acclaimed, comical one-woman show in L.A., in association with Whitefire Theatre's Solo Play Festival 2018. The Pink Hulk: One Woman's Journey to Find the Superhero Within is about Valerie becoming a two-time cancer survivor, and how she beat the odds by finding her inner super powers.
Ms. David wrote The Pink Hulk after being diagnosed with cancer not once, but twice-"hulking out" on cancer and conquering it! Her comical take on a very real and scary subject matter is sure to capture the audience's emotions.
"My show is not just about fighting cancer; it has a universal message of fighting back from any adversity in life with its inspirational message of hope and empowerment," Ms. David said. "And The Pink Hulk also has plenty of humor and comedy-guaranteed!" Ms. David exclaims. After all, a second cancer diagnosis means only one thing: Time to get laid! And does she have a "happy" ending?...
Ms. David has been performing and touring the country, as The Pink Hulk has been accepted into 17 different play festivals in a year and a half's time, winning several awards along the way, and she is thrilled to be premiering it now on the West Coast!
The professional playwright and actor has received rave reviews, including one from DC Metro Theater Arts this past November: "There is clearly nothing about Valerie that isn't exceptional. The Pink Hulk is a triumph of the one-woman show format. The Pink Hulk is the apogee of cancer narratives; the zenith; the apex. You can't get much better than this."
Ms. David is passionate about sharing her sexy and adventurous one-woman show that chronicles her triumphant journey to find her own "hulk-like" strength and superhero within, while serving a bit of sass on the side!
"I have been honored and humbled with the impact this show has had on its audiences," she adds. "A cancer survivor said, 'Your show nailed exactly everything I felt when I was going through my own treatment.' And one gentleman commented, 'I have never known anyone to have had cancer...neither friends or family, but your story had such an impact on me because it was about living life on your own terms. And that really resonated with me and made me feel empowered to do the same.' "
For tickets, visit: https://thepinkhulkla.bpt.me OR call 1-800-838-3006, $20 general admission
60-minute solo show with mature content
For more info and to book The Pink Hulk, visit http://pinkhulkplay.com
For awards/accolades info, visit http://pinkhulkplay.com/accolades/
Media Kit: http://pinkhulkplay.com/home/media/
Facebook: www.facebook.com/pinkhulkplay
Valerie David (Writer/Performer), a graduate of The American Academy of Dramatic Arts, Manhattan campus, has been touring the United States performing The Pink Hulk in multiple festivals and special engagements. Ms. David, who has been cancer-free since 2015, wrote the autobiographical comedic drama The Pink Hulk to express the empowerment she felt being able to find humor and superhero inner strength going through two bouts of cancer-first Non-Hodgkin's Lymphoma and then breast cancer 15 years later. She raises money through The Pink Hulk performances for domestic and international cancer organizations. Ms. David's solo show is directed by award-winning director Padraic Lillis.
Photo Credit: Lauren Adler