Award-Winning Actor, Daniel Beaty Named Host Of Unscripted On PodcastOne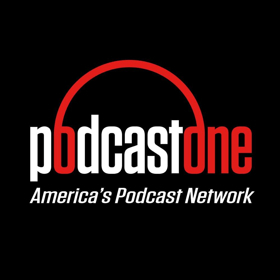 Today, actor, writer and activist, Daniel Beaty, was announced as the new host of Geffen Playhouse's acclaimed arts and entertainment series, Geffen Playhouse Unscripted, exclusively on PodcastOne.
"My passion has always been to empower through arts and culture," said Beaty. "Unscripted has been an influential show for theatre and entertainment fans worldwide by allowing listeners to go in-depth with some of the most pivotal names in the industry. I'm honored to be joining this team, and cannot wait for listeners to hear the new voices and stories we're showcasing every week."
The show, airing every Wednesday, will feature some of today's most compelling and creative personalities as they dive into a raw discussion on the art and craft of live storytelling, the creative process, professional milestones, challenges and current events. Previous guests have included Bryan Cranston, Anna Chlumsky, Ginnifer Goodwin, David Copperfield, Heather Graham, Lisa Lampanelli and Wayne Brady, to name a few.
Geffen Playhouse Unscripted
"As we enter our second year of, we are thrilled to have a host as talented, timely and insightful as Daniel to bring the arts community to audiences around the world," said Geffen Playhouse executive director Gil Cates, Jr.
On Wednesday, March 14, Beaty will be kicking off the show with Tituss Burgess (Unbreakable Kimmy Schmidt) as the first celebrity guest.
For more information subscribe to Geffen Playhouse Unscripted online at www.podcastone.com.
Daniel Beaty is an award-winning actor, singer, writer, and community activist. His critically acclaimed plays Through the Night, Emergency, Mr. Joy, and The Tallest Tree in the Forest - Paul Robeson, have been performed at venues ranging from the Public and Lincoln Center to the White House and maximum security prisons. He has garnered numerous awards including an Obie award for writing and performance and three NAACP Theater Awards. A highly requested performer & keynote speaker, Beaty has worked throughout the U.S., Europe, and Africa. He is the co-writer/star of the critically acclaimed feature film Chapter & Verse. In fall 2011, Beaty launched a nationwide initiative called I DREAM using the tools of storytelling to help individuals and communities heal trauma. I DREAM currently serves thousands of young people in three cities across America. A graduate of Yale University (BA) & American Conservatory Theatre (MFA), Beaty is developing an original T.V. show based on his life for USA Network, Executive Produced by multi-Grammy Award Winning Artist, Alicia Keys and Vin Diesel. He is developing a second series with Universal produced by Eva Longoria. Beaty just completed a documentary about the impact of mass incarceration on children and families called Behind the Glass. A child of an incarcerated parent himself, Daniel's poem Knock Knock has become an Internet sensation receiving over 30 millions view and has been made into a children's book, also titled Knock Knock, published by Little Brown Books. Penguin-Random House published his empowerment book Transforming Pain to Power in February 2014. For more info visit www.DanielBeaty.com and follow via social media @DanielBeaty.