Actors' Gang Announces ACCIDENTAL DEATH OF AN ANARCHIST
The Actors' Gang will begin previews for Accidental Death Of An Anarchist, written by Italian playwright and Nobel Prize winner Dario Fo, on Thursday, January 24th with a Pay What You Can first preview. Directed by Will Thomas McFadden, this wickedly funny satire will run Thursdays, Fridays, Saturdays and Sundays, through March 9th. The press opening is Saturday, February 2nd.

In this piece of classic international theatre from 1970, Fo writes of a madman, who invades a police station interrogation room where an anarchist accused of bombing a railway station has recently "accidentally" fallen out of a window. Donning various disguises and voices, the madman manipulates policemen into a truth-inducing hysteria. This world-renowned farce is produced in honor of one of The Actors' Gang inspirations and mentors, Dario Fo.

Famed artist Ralph Steadman, known for his iconic images a lifetime of illustration, magazine and other work, including his longtime collaboration with Hunter S. Thompson, has created a logo that helps to bring this production context. Also, a Dario Fo - Ralph Steadman exhibition will be on view throughout the run of Accidental Death of an Anarchist.

"When I first read Accidental Death of an Anarchist as a young theater student, it knocked me off my feet and inspired me to write for the theater. Dario's wicked humor and courageous and uncompromising satire gave me great inspiration to create theater that was relevant, entertaining and dangerous in its uncompromising telling of truth to power" said artistic director Tim Robbins. "Many years later, to my absolute delight, I was honored that Dario became a friend, supporter and mentor to me, and The Actors' Gang. This play is a touchstone for our theatre: its fame as one of the great comedies of modern theater is well earned and I am not alone in viewing it as a masterpiece that maintains its relevancy and importance today".

The cast includes Bob Turton, Ethan Corn, Adam Jefferis, Lynde Houck, Julia Finch, James Bane, Tom Szymanski - Officer Dudak and Guebri VanOver.

The Ralph Steadman-Dario Fo exhibit will be open to the theater patrons prior to the performance on Thursdays, Fridays, Saturdays starting 7 pm and Sundays, February 17th, 24th and March 3rd, starting 1 pm, January 24th through March 9th.

Tickets for Accidental Death of an Anarchist are available by calling 310-838-4264 or online at www.TheActorsGang.com. Tickets range from $25 - $50 (ticket prices are subject to change). The Actors' Gang Theatre is located at The Ivy Substation at 9070 Venice Blvd, Culver City, CA, 90232.

Accidental Death of an Anarchist is the third production of The Actors' Gang 2018/19 Season, following the critically acclaimed Johnny Got His Gun, directed by Tim Robbins. The 2018/19 Season began on October 6th, with Johnny Got His Gun, and will conclude on June 22nd, 2019, with The Misadventures of Spike Spangle, Farmer (Formerly Violence), written by Adam Simon and Tim Robbins and directed by Bob Turton.

Other plays include One Act Festival / The Classic - No Exit, by Jean-Paul Sartre and Krapp's Last Tape by Samuel Beckett, One Act Festival / The Original - Tradition by James Edward Bane and A Perfect World by Lynde Houck and Free Shakespeare in the Park, adapted and directed by Cynthia Ettinger, the company's co-artistic director. The season will conclude with The Misadventure of Spike Spangle, Farmer by Tim Robbins and Adam Simon. The Accidental Death of an Anarchist poster features original artwork by Ralph Steadman, a long-time supporter of The Actors' Gang
More Hot Stories For You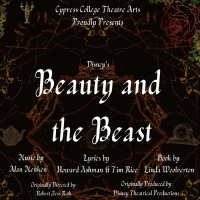 Cypress College to Present DISNEY'S BEAUTY AND THE BEAST Next Year

December 3, 2022

This production runs March 10, 11, 12, 17, 18, 19 in the Campus Theatre at Cypress College. The show is directed by Ryan Holihan and choreographed by Sonya Randall with musical direction by Bradley Hampton.
---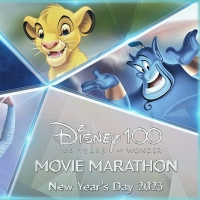 The El Capitan Celebrates Disney 100 Years With A DISNEY 100 MOVIE MARATHON

December 2, 2022

Tickets are on sale now to see the Disney 100 Movie Marathon at The El Capitan Theatre in Hollywood on January 1, 2023.
---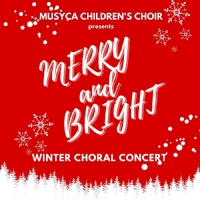 MUSYCA Children's Choir To Present Holiday Concert MERRY AND BRIGHT

December 2, 2022

Join MUSYCA Children's Choir on Sunday, December 18 for our Winter Choral Concert, Merry and Bright!
---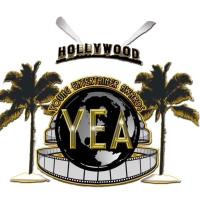 Young Entertainer Awards To Take Place In-Person For the First Time Since 2019

December 2, 2022

The 7th annual Young Entertainer Awards will take place on Sunday, December 11, at the Sheraton Universal Hotel in Studio City. It will be the first time the event has been held in person since 2019, before COVID forced most public gatherings to be canceled in Los Angeles.
---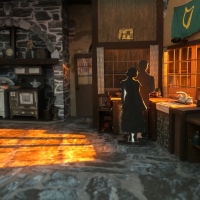 Conrad Prebys Theatre at Dea Hurston New Village Arts Presents THE FERRYMAN Next Month

December 2, 2022

New Village Arts (NVA), North County's cultural hub, will present playwright Jez Butterworth's masterful international Tony Award winning  Best Play (2019) "The Ferryman" January 27-March 5, 2023 – in the first United States production after Broadway – and the first in the newly renovated and renamed Conrad Prebys Theatre at the Dea Hurston New Village Arts Center.
---