BWW Interview: Ron 'OJ' Parson And AC Smith of FENCES at Kansas City Repertory Theatre part II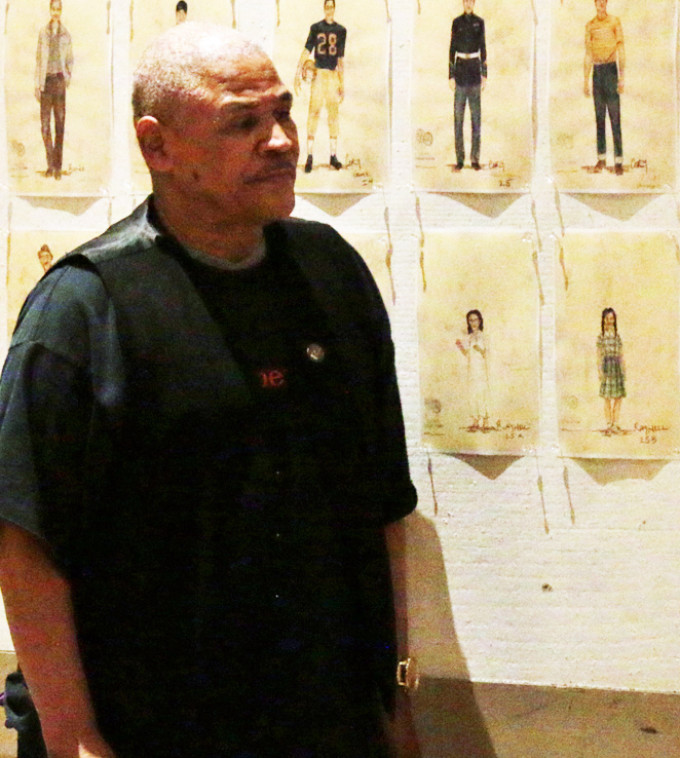 Now in previews is a new production of "Fences" downtown at the KC Rep Copaken Theatre. This article is a continuation of a conversation between Broadway World and Director Ron OJ Parson currently serving as Director/Resident Artist at Court Theatre of Chicago and AC Smith who plays Troy Maxson, the play's central character.
This is not new ground for Parson and Smith. Together they produced a 2006 version of "Fences" to rave reviews in the busy Chicago market. Director Parson has helmed twenty-four August Wilson plays including the highly regarded 2005-2006 production of "Fences" starring AC Smith as Troy Maxson.
Director Parson and Actor Smith are long time collaborators and friends. They know each other so well, sometimes it seems like they finish each other's sentences.
____________________________________________________
Broadway World: "Fences" was written in the 1980's just as Wilson was realizing that he wanted to write a ten play cycle, then you fellows produced "Fences" in 2005-6, now the political winds have shifted in 2017. How have the country's political changes modified your approach to this play?
Ron Parson: For one thing, we are older. Both AC and I are older doing the play now. That changes some things because our lives have experienced more and we have discussed what are we going to do that is different because how we have been shaped in the last ten years and there are already some things we are touching on.
AC Smith:
And although the play is about all the issues we talked about earlier. The characters (actors) are all discovering their story for the very first time. Issues like deception or infidelity... At first, they don't know what that is. It is just now developing in their lives and it comes out that that is what that was. Troy is just going through his life and he doesn't realize what he is really doing. He just feels good to him and he thinks it is right.
Ron Parson: Politically, it is funny because these plays... these issues in this play existed way before now and will continue to be. Now, the audience may be affected as they come to see it because of what is going on in the world. I am not approaching it like what are we going to do differently because of that. We just think that what we do and the way we do it will affect people differently because of the mentality.
AC Smith: Some things are touched on and some things happen organically when he (Troy) doesn't know what this is about. He just questions things. Why is the white man driving and the colored man lifting? What is the matter? Aren't we equal?
Ron Parson: It is issues like that -- about discrimination on the job. It is still happening and we're saying (without mentioning any names) the President is different.
AC Smith: He is different.
Ron Parsons: So in that sense, because of the climate that permeates the country right now, that will affect how the play is perceived. To say things are still here and getting worse -- and then you have Charlottesville and it makes racial issues come to the forefront.
We are not approaching the production politically in rehearsal.
Broadway World: How does the difference in your ages affect the process from what you did in 2006 and what you are doing today?
Ron Parson: I've got more experience... More maturity... I've directed 25 plays since 2006 so my experience as a director makes me better than I was. I am a little different. I am familiar with some of the cast. Other cast members are just getting to know me.
They may think they should not be having this much fun. But I think managing all that is part of the challenge of me being an older more mature person.
Broadway World: What do you expect of your actors when you start to rehearse a show? Should they have their lines?
Ron Parsons: I don't expect anything. I don't want them to have their lines yet. I don't like doing it that way. Where they have learned it (the lines) in a certain way already.
AC Smith: I can't do it that way.
Ron Parsons: My expectation is to sit down and explore the play and develop it. We don't do run throughs. We talk about our characters. In a lot of ways we go back to Acting 101.
AC Smith: What does he want from me? .... What do I want from you?
Ron Parson: Basic acting things to start off. Basic stuff about life. That is where we start off. Some plays are linear and others are not. But you approach them the same. Let's tap into the real persons in the play. That's what August Wilson did and that's why actors like AC love doing them. We get to know these people.
AC Smith: It is almost impossible to learn these lines (by rote), but once you've got them it is a beautiful thing. Learning them is the biggest task for me, but once I've got em, it becomes natural.
Ron Parson: The actors have to absorb the language over time and become part of a family. The key to any play is making it natural with dialects, and the acting, and everything.
It is what it is and as long as we do good work and make solid productions. I hope that we make memorable productions and that the audience can see the difference. These plays are very hard to do and they are very intricate technically and, I say, spiritually. We try to bring August's spirit into the work we do.
___________________________________________________________
Broadway World's thanks Ron Parson and AC Smith of Kansas City Repertory Theatre's "Fences" for taking the time and sharing their thoughts with us in such a candid and generous way. We had a wide-ranging conversation about the process of creating a play of this importance revealing a lot about these fine men as people.
The cast additionally includes Greta Oglesby as Rose, Chester Gregory as Lyons, Rufus Burns as Cory, and Walter Cop page as Gabriel with Kyleigh Safford and Christen Lee Starks as Rannell.
"Fences" continues previews today, Friday, October 13 - opens formally next week and runs through November 5. Tickets are available at www.kcrep.org website, at the box office, or by telephone at 816-235-2700.
Director Ron Parson inspect costume renderings during rehearsals for KC Rep's "Fences." Photo courtesy of Kansas City Repertory Theatre. Photo by Kaitlyn Maloney