Alan Portner - Page

Al Portner is a retired career journalist and media executive. He has written for publication over more than 40 years. He has headed Broadeay World reviewers for the last four years. We are fortunate to have the qualified team we have with so many great shows to see here in Kansas City Area. Portner has published daily newspapers in venues as far east as Washington DC, as far west as Honolulu HI, and a number of communities in between. His new book on the literary partnership of Ulysses Grant and Mark Twain will be available in 2018.
MOST POPULAR ARTICLES
LAST 30 DAYS
LAST 365 DAYS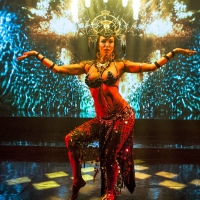 BWW Review: SENSATIA at Quixotic Theater
Posted: Oct. 16, 2019


BWW Review: DEAR EVAN HANSEN at Kansas City Music Hall
Posted: Oct. 17, 2019


The Last Romance at New Theatre Restaurant
Posted: Oct. 12, 2019


BWW Review: CHURCH BASEMENT LADIES at New Theatre & Restaurant
Posted: Feb. 15, 2020


BWW Review: TITANIC (THE MUSICAL) at Barn Players
Posted: Feb. 18, 2020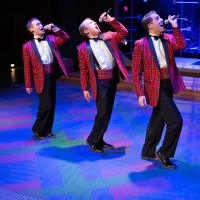 BWW Review: FOREVER PLAID at Musical Theater Heritage
Posted: Feb. 9, 2020


BWW Review: COME FROM AWAY at Kansas City Broadway Series
Posted: Feb. 12, 2020


BWW Review: AMERICAN SON at Unicorn Theatre

March 9, 2020

AMERICAN SON is a bold, intense, ninety minute study of race and law enforcement in America during the early twenty-first century. How you interpret what you see depends entirely on who you are and your own preconceptions.
---
BWW Review: THE GOLDEN GIRLS PARODY at Starlight Theatre Indoors
March 9, 2020
---
BWW Review: TITANIC (THE MUSICAL) at Barn Players

February 18, 2020

Barn Players production of TITANIC (The Musical) opened this past weekend at the Arts Asylum to full and appreciative audiences. TITANIC is a huge (pardon the play on words) Community Theater undertaking in all ways you might imagine it could be. TITANIC (The Musical) was written by Maury Yeston and Peter Stone. It won five Tony Awards, including Best Musical. The BARN PLAYERS production directed by Kipp Simmons is similarly complex but in different ways.
---
BWW Review: AN AMERICAN IN PARIS at Yardley Hall

February 16, 2020

A third evolution of the American classic AN AMERICAN IN PARIS took the stage at Yardley Hall inside the Carlsen Center at Johnson County (KS) Community College to an almost full audience of 1500 souls. AN AMERICAN IN PARIS has been reborn as an ambitious piece of modern musical theater. It first opened in Paris n 2014, then in New York, before journeying across the pond for engagements in London's west end. This particular production is the second iteration of a road company. This one is a Non-Equity tour produced by BIG LEAGUE productions.
---
BWW Review: CHURCH BASEMENT LADIES at New Theatre & Restaurant

February 15, 2020

It doesn't much matter whether you happen to be Lutheran, Catholic, another flavor of Protestant, Jewish, or Muslim. All places of worship surely have CHURCH BASEMENT LADIES like these.
---
BWW Review: COME FROM AWAY at Kansas City Broadway Series

February 12, 2020

COME FROM AWAY is a 2017 musical play that memorializes the best of how humans can react in the face of the 911 tragedy. It is both a testament and the best new musical in many years.
---
BWW Review: A MIDSUMMER NIGHT'S DREAM at The White Theatre

February 11, 2020

William Shakespeare's 1595 comedy A MIDSUMMER NIGHT'S DREAM is one of his most often performed light plays. Stripped down, it is a screwball romantic comedy of misdirection written across five acts in verse.
---
BWW Review: FOREVER PLAID at Musical Theater Heritage

February 9, 2020

FOREVER PLAID is a delightful stroll down memory lane for you. This new production designed at Musical Theatre Heritage inside Crown Center is a hoot and one of those "best in kind" experiences.
---
BWW Previews: VALENTINE'S Date shows in Kansas City

February 8, 2020

Still planning your special holiday evening out with your best girl or guy? Kansas City has lots to offer. There can be over four hundred places to hear live music in Kansas City and multiple opportunities to see a great stage show. Here are just a few of the stage shows available to you and your sweetie. Tickets are available on the websites of the named theatres.
---
BWW Review: THE OFFICE; A MUSICAL PARODY at Starlight Theatre Indoors

February 5, 2020

The Musical Parody of TV's THE OFFICE is for those who are devoted fans of the 2005 a?' 2013 NBC comedy series. This is an unauthorized version, but it is probable that the best audience members for the parody are those most steeped in the developmental history of how the source show came to be.
---
BWW Review: FUN HOME at Kansas City Repertory Theatre

February 3, 2020

FUN HOME (the musical) is, according to KC Repertory Theatre Artistic Director Stuart Carden, a?oethe most important new musical theater piecea?oe of the last decade. 2015 American Theatre Wing voters agreed by rewarding FUN HOME with Tony awards for Best Musical, Best Score, Best Book, Best Lead Actor, and Best Director.
---
BWW Review: BABEL at Unicorn Theatre

January 26, 2020

The World Premier engagement of Jacqueline Goldfinger's BABEL (as part of the National New Play Network) is enjoying its first, fully realized production at Kansas City's Unicorn Theatre in Midtown. BABEL is a fascinating, at times funny, and at times terrifying vision of a future that may not be very far off. The questions it poses do not unreasonably stretch technology and human impacts.
---
BWW Review: PROOF at Metropolitan Ensemble Theatre

January 24, 2020

PROOF is an interesting, four person, theatrical enterprise that explores the nexus between genius and profound mental illness. This 2001 Pulitzer Prize winner by David Auburn is currently completing its extended run at Metropolitan Ensemble Theatre's Warwick Theatre in midtown this Saturday February 25.
---
BWW Review: DIXIE'S TUPPERWARE PARTY at STARLIGHT THEATRE

January 16, 2020

DIXIE LONGATE'S TUPPERWARE PARTY on the Starlight Stage Indoors is a hoot. Playing in Kansas City until January 19, Dixie is the outrageous drag stage personae of performer and playwright Kris Andersson. It is a 90 minute, multimedia, comic presentation and an actual Tupperware Party.
---
BWW Review: BANDSTAND at Yardley Hall

December 19, 2019

Stopping only for one night on December 17, Johnson County Community College presented a new Broadway style musical called BANDSTAND in Yardley Hall. All told, BANDSTAND is a very good show and worth seeing should it come through again. It is one of those shows that aspires to be great, but doesn't quite get there.
---
BWW Review: BERNHARDT / HAMLET at Unicorn Theatre

December 9, 2019

A strong cast presents an excellent Unicorn production of a very new play, Bernhardt/Hamlet, A Woman Unbounda by Theresa Rebeck. Bernhardt/Hamlet is a smart, comedic, reasonably accurate portrait of a middle-aged, financially strapped, giant of the nineteenth century French stage still with her powers intact, but with a paucity of mountains she still desires to climb.
---
BWW Review: ON THE VERGE OR THE GEOGRAPHY OF YEARNING at Forge Repertory Theatre

December 7, 2019

December 6, 2019 marks the inaugural presentation of Kansas City's new Forge Repertory Theatre. The first production is TV writer Eric Overmyer's 1985 comic fantasy "On The Verge or The Geography of Yearning" performed at the Black Box Theatre in the West Bottoms area of Kansas City.
---
BWW Review: The Nutcracker - Kansas City Ballet

December 6, 2019

Kansas City Ballet's annual production of Tchaikovsky's a?oeNutcrackera?? remains a first class interpretation of this classic holiday work. This a?oeNutcrackera?? with its lush and extravagant technical accoutrements has been performed to super reviews. This year it returns for a three week run at the Kauffman Center through Christmas Eve. As a theatrical enterprise, this 'Nutcracker' is unlikely to be surpassed by any other production of this beloved work.
---
BWW Feature: INNOVATIVE VISION FUELS KC PROFESSIONAL THEATER COMPANY

December 3, 2019

What is it that goes into the process of making art? That is the question that the five founding members of the Forge Repertory Theatre hope to answer with their re-invented approach to funding and transparency as a professional startup project here in Kansas City.
---
BWW Review: VICTOR/ VICTORIA at Barn Players

November 18, 2019

The Barn Players Community Theater, now located at the Arts Asylum, finishes up their 2019 main stage schedule with a good production of Blake Edwards'Victor/Victoria based on the 1982 smash hit film of the same name. Victoria complains that she is disadvantaged as a performer because she is a woman. This amuses Toddy and hatches the germ of an idea. Instead of presenting Victoria as pretty young soprano of excellent ability, he will present her as Victor, a Polish nobleman and the world's greatest female impersonator. The ruse succeeds and Victor becomes a star with Toddy as her producer.
---