Kansas City Interviews
The latest interviews about live + streaming theatre in Kansas City.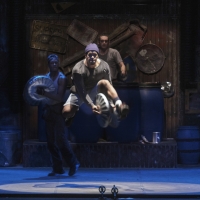 Performer Joshua Cruz Talks STOMP National Tour
by Chloe Rabinowitz - December 27, 2021
STOMP's percussive rhythms and electrifying performers have been wowing audiences for 30 years, and the stage phenomenon is currently making its way through the US on a National Tour! Blending dance and performance with music created using everyday objects, STOMP is a one-of-a kind experience you wo...
Scott Moreau of JOHNNY & JUNE at New Theatre Restaurant
by Alan Portner - December 08, 2021
, Kansas City
"Johnny & June" at New Theatre Restaurant is an outstanding, original, tribute concert reminiscent of what TV audiences might have enjoyed at home between the premiere of the "Johnny Cash TV Show" in 1969 and the final "Johnny Cash Christmas Special" in 1985.   This New Theatre Restaurant origina...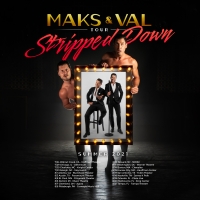 Maks and Val Chmerkovskiy Talk MAKS & VAL: STRIPPED DOWN Tour, DANCING WITH THE STARS & More!
by Chloe Rabinowitz - August 10, 2021
, Kansas City
Maks and Val Chmerkovskiy are back on stage with their 'Stripped Down' tour, showing audiences a whole new side of the dancing duo. Featuring dance, comedy, and personal stories from the lives of the Chmerkovskiy brothers, the Maks & Val: Stripped Down tour will make you laugh, cry, and everything i...